Almost a lightweight by BMW standards, the R1100S was available without all kinds of bells and whistles.  Luckily for us, the owner of this example was thinking long term, and specified ABS, heated grips, and nice option paint.  Phenomenal for nearly 68,000 miles, this might lower the bar for a transition over from cruising or touring.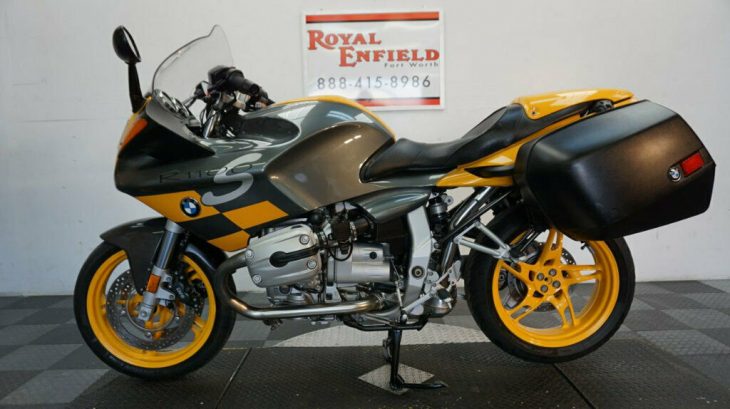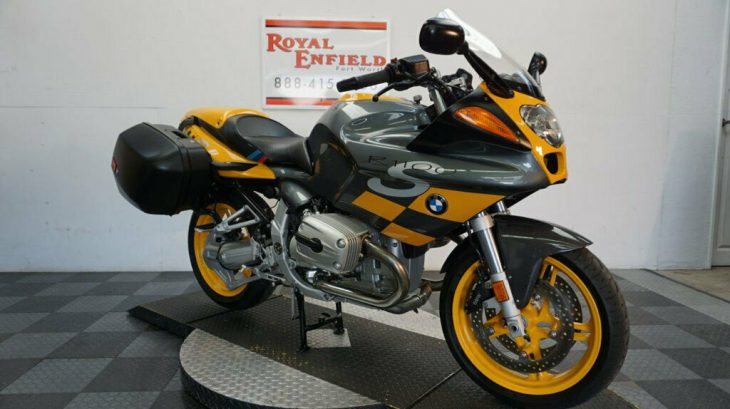 BMW showed the R1100S in late 1997, and it met a rousing reception as a '98 model.  Not so many changes were required over the years, and the 2004 edition makes just under 100 hp using a novel single cam method to open four valves per cylinder.  Always pushing the suspension envelope, BMW equipped the R1100S with the Telelever front end, the fork tubes more of a locator with spring and damping done with a conventional-looking shock absorber.  The shaft-drive rear is classic BMW, via the Paralever monoshock.  The package is compact if not underweight, with a generous supersport fairing protecting the rider.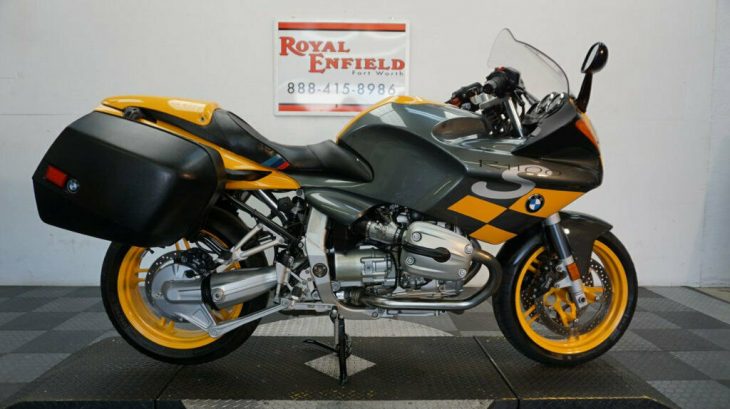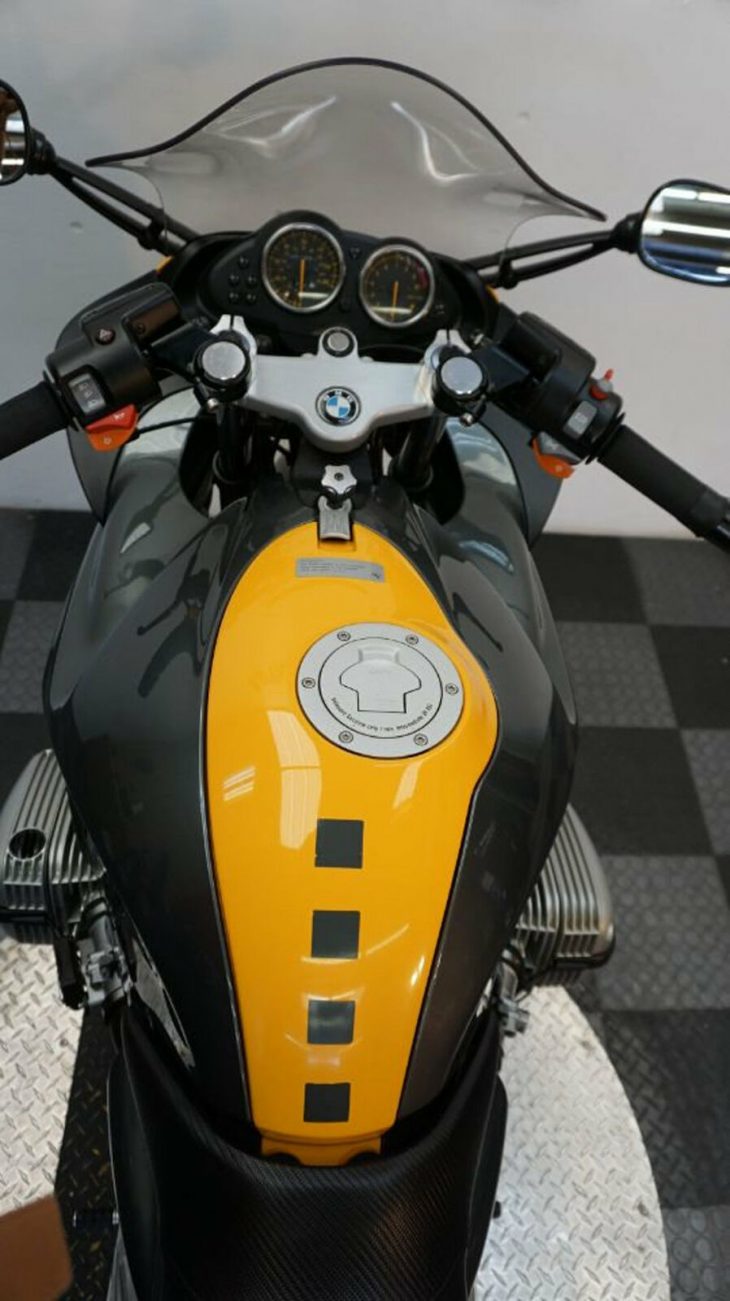 Looking like it might have done all those miles around a carpeted room rather than west Texas, this R1100S shows nicely.  Though photos without the bags would've been nice, there's no evidence of scuffs from keyring, tankbag, or boots.  The selling dealer invites a look at the service records in the eBay auction:
This is a rare two owner BMW that is a remarkable find… it has been meticulously maintained… we have a maintenance log from the owners that will blow your mind…great color, immensely loved and ready for the road. The miles on this bike will fool you, you won't believe how nice it is in person.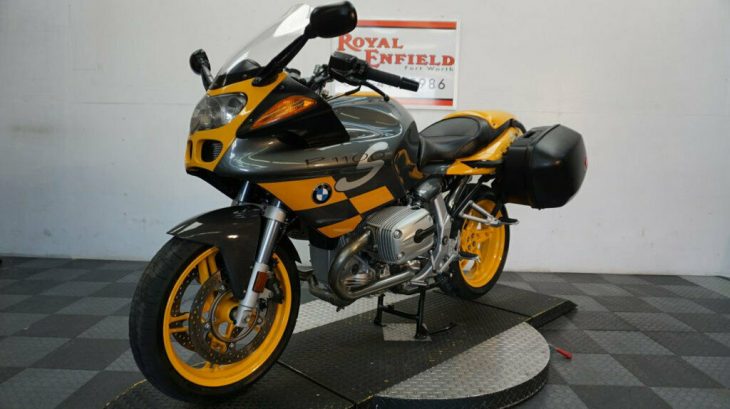 BMW's first /S in many years did well, and had their own BoxerCup race series mostly in Europe.  Stateside they sportily piled on the miles, stable and comfortable, and signature reliable.  Part of my pre-purchase inspection would be a listen for any bottom end noises, since even BMW rod bearings don't last forever.  But if the dealer hasn't set the reserve too high and the new owner is handy, this R1100S could be a nice bargain and surprise the inspectors at the next coffee stop…
-donn