Warning!
This post is in our archives. Links in this post have been updated to point to similar bikes available to bid on eBay.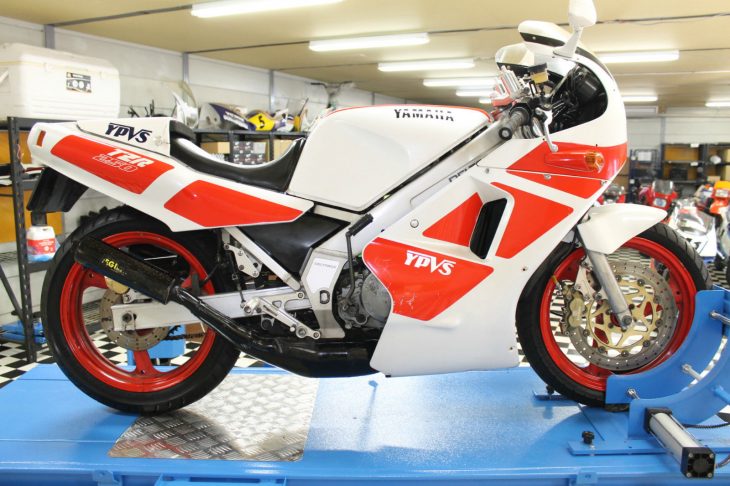 After a brief interlude, welcome back to the meat and potatoes of RSBFS programming; a tasty two stroke import. This particular TZR250 is actually a pre-import – in that it is currently still located in Japan. The seller outlines the documentation and services they will provide with the sale below. Given that we have seen legally licensed imports for sale on these very pages (such as this Featured Listing), one would have to wonder if it is worth the effort to go through the trouble of importing rather than waiting for the right bike to come along stateside. Depending upon your state of residence and your willingness to do paperwork and play with the local DMV, this could be a good way to get that rare smoker that you want (but can't find here).
The TZR250 is a parallel twin, first introduced in 1986. There was a Japanese home market model (1KT) and a European model (2MA), the latter which differed primarily by road-going legalities such as headlight size, turn signal placement, etc. However the 2MA variant does have both a lower compression ration and more HP (50 vs 45), given that Japanese market bikes were restricted in output. The seller claims that this is a 1KT bike that has been upgrade to 2XT status, but it is not clear what exactly that entails. In the course of some research, I have seen 2MA (Euro) bikes listed as 2MA/2XT, so it could be as simple as regional updates. If you are in the know when it comes to TZRs, please chime in via the Comments Section. Your knowledge is always welcome.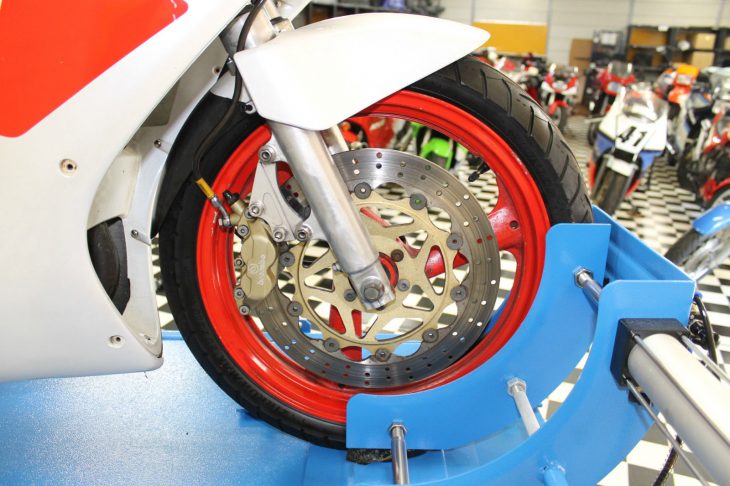 From the seller:
Rare 2 stroke bike from Japan!!

YAMAHA TZR250 1KT

VIN: 1KT-012896
Year: 1986
Mileage:  15,132 km
Condition: Good condition and running very well. It is 2XT convert bike but VIN is 1KT model. Front brake cariper is Brembo 40mm. Body work has some scratches and tiny cracks. But still looks good.

Shipping : We'll put it into the wooden crate and ship by surface.
We'll enclose Japanese original title, and also Sales Certificate and Bill of Sales issued by us in English. Shipping cost: The bid price includes shipping cost to overseas, and it's charged from our office in Japan to the nearest port to your address.

We expect you'd pick it up at the port and arrange the land transport to your address by yourself. The other cost, such as the handling cost, duty fee, tax, etc. which will be charged in your country, they're not included there.
This bike shows all the hallmarks of a home market survivor: some corrosion is evident thanks to the proximity of the ocean air, there are bodywork nicks, scrapes and cracks no doubt obtained in close-quarter parking situations, and some road rash reminiscent of some youthful squidliness (don't ask me how I know what that looks like). Otherwise it appears to be a solid survivor. The bike has 15k on the odometer, but being a Japanese spec machine that is in kilometers. The mileage equivalent would be approximately 9,400 miles. Be aware that bikes imported from Japan do not have a 17 digit VIN, which may be a problem come registration time.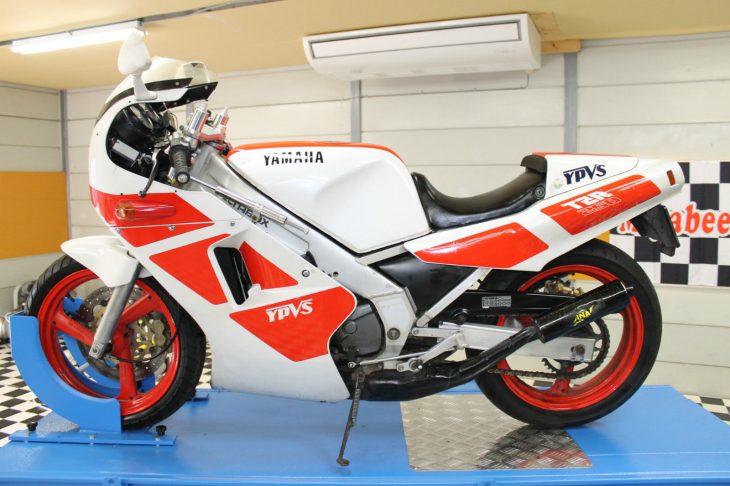 The price of entry for this 250 is only $3,800 USD. The seller will also entertain offers. That price includes the cost to crate and ship the bike to your home port. That is not a lot of coin, but then again, you have to take the risk, do the legwork, and get (potentially) buried in red tape or paperwork. Any of the RSBFS faithful have experience in these matters? If so, let us know if it was a dream, a nightmare or something in between. Check out this TZR250 here, and then check back into the Comments Section and share your thoughts and knowledge. And smoke on!
MI