Pretty much the gold standard for '90-s Superbikes, the CBR900RR ( aka FireBlade ) was a power-to-weight champion.  This one has the makings of a great value with excellent cosmetics, just over 4,000 miles, and reasonable starting bid.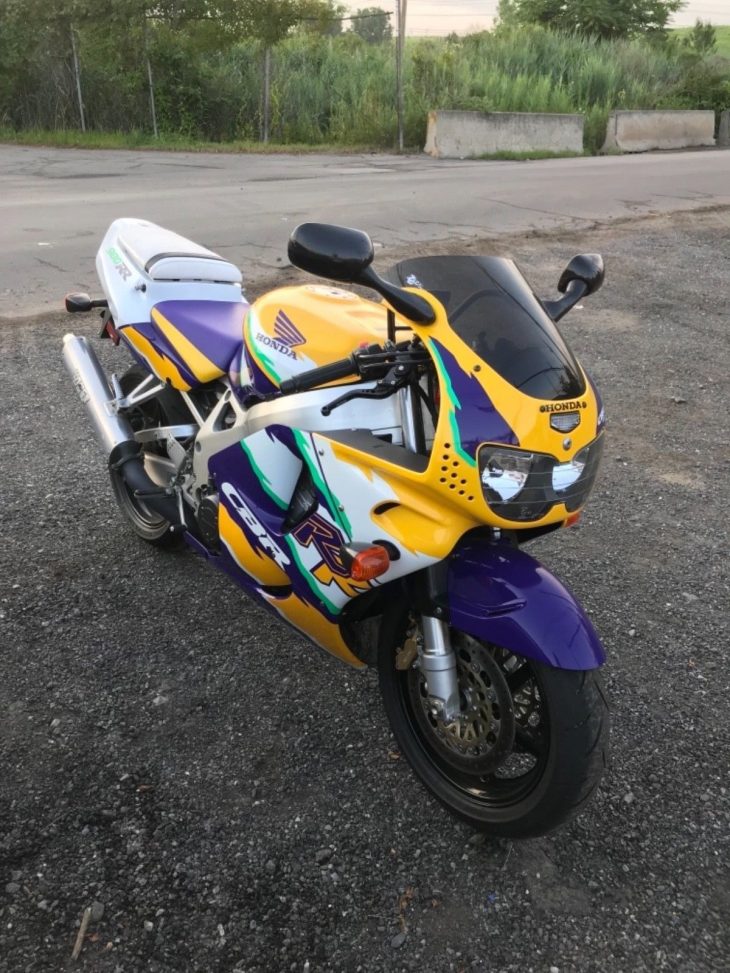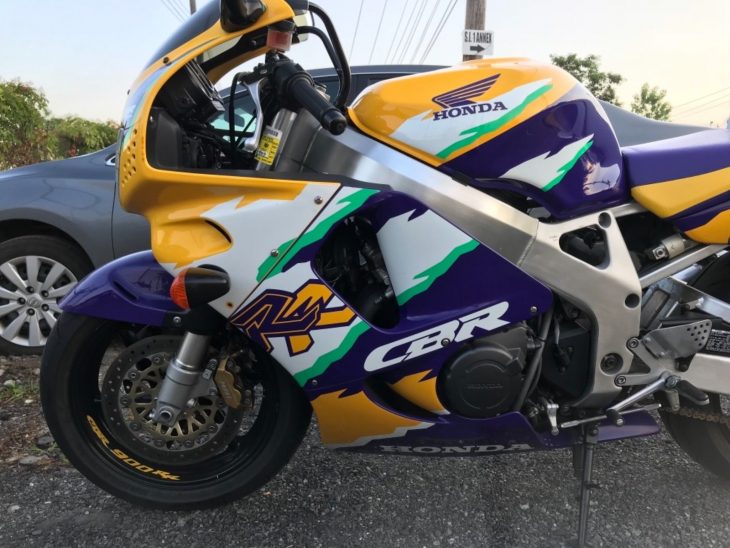 Revolutionary in 1992, Revision 2.0 of the 900RR came in '96, with a slight bore increase for the carburetted straight four resulting in 919 cc's.  Improvements to the shifting internals got great reviews, and extrusions for the alloy twin-spar chassis were thinner and larger.  The riding position was incremented toward the street, and a change to the fuel tank shape helped the compact feel.  A race-derived front fender gave a little downforce to the front end and directed air up and into the fairing.
Hemmed in by Brooklyn and North Jersey, it's easy to see how a superbike could wind up with low miles.  This CBR presents very nicely, substantially stock and showing just a typical rub on the fairing near the (left) grip.  Not sure what an easy touch-up that would be, but just replace the levers with your favorite and at least they'll match, and you're off.  From the eBay auction:
Bike has a little over 4000 miles and runs like new. This bike is in showroom condition. I purchased this bike a few years ago from the original owner. All scheduled maintenance has been performed religiously and on time. You will never find another bike of this vintage in this great of shape. Awesome bike to add to your stable and to really enjoy. You can feel as if you've just stepped back into the 90's! Any questions don't hesitate to ask. This bike is not a restoration! It is all original and perfect.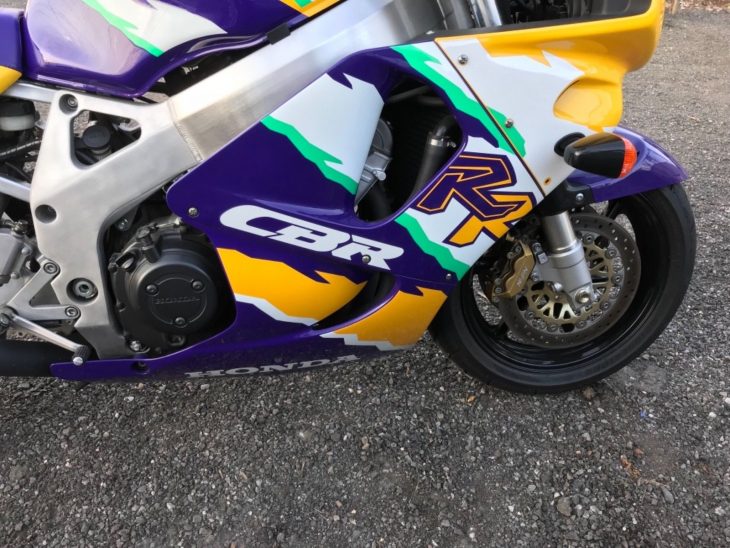 As Honda's flagship, the FireBlade was gifted with outstanding build quality and attention to detail by their engineers. The owner seems realistic even though his claims of "perfect" and "showroom" might require an asterisk.  With its low miles and apparently limited damage history, bidding on a twenty year-old superbike might not be a leap of faith in this case.
-donn