Warning!
This post is in our archives. Links in this post have been updated to point to similar bikes available to bid on eBay.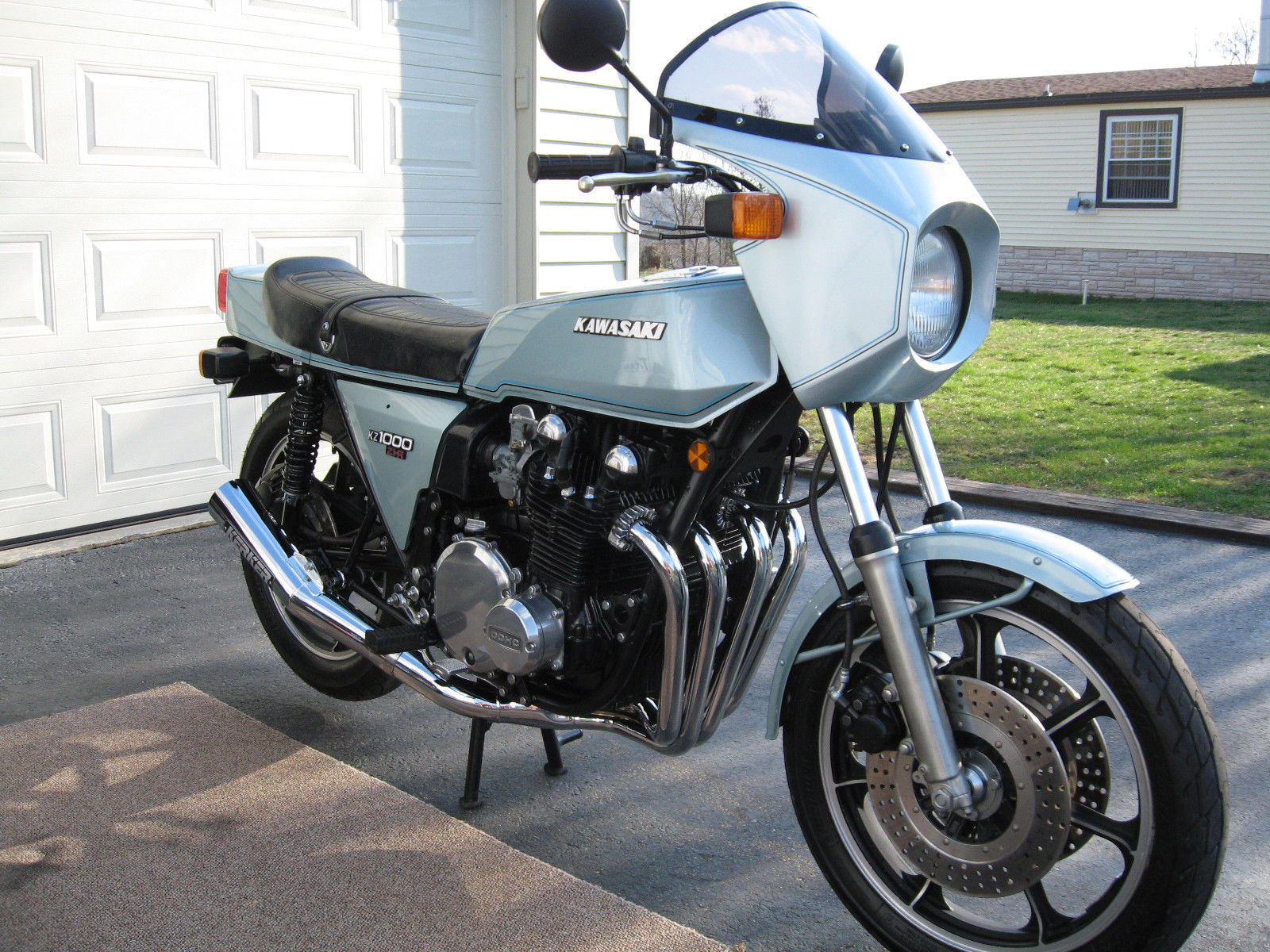 In the American idiom, there is no substitution for cubic inches. Kawasaki understood the unmistakable allure of power and created what many regard as the iconic hot rod of the 1970s. And as hard as it may be to see, today's mega-hyper-super bikes can trace their lineage back to the Z1R. The recipe remains the same, even as ingredients evolve over time: start with (at least) two big scoops of power, spice it up with a stout chassis, mix in good suspension and brakes, and drizzle with a healthy dose of sporty touches such as rear-set pegs, short bars and aero bodywork bits. Today the power, chassis, suspension, brakes and aero are far superior to those of 40 years ago – but there is little that is truly new.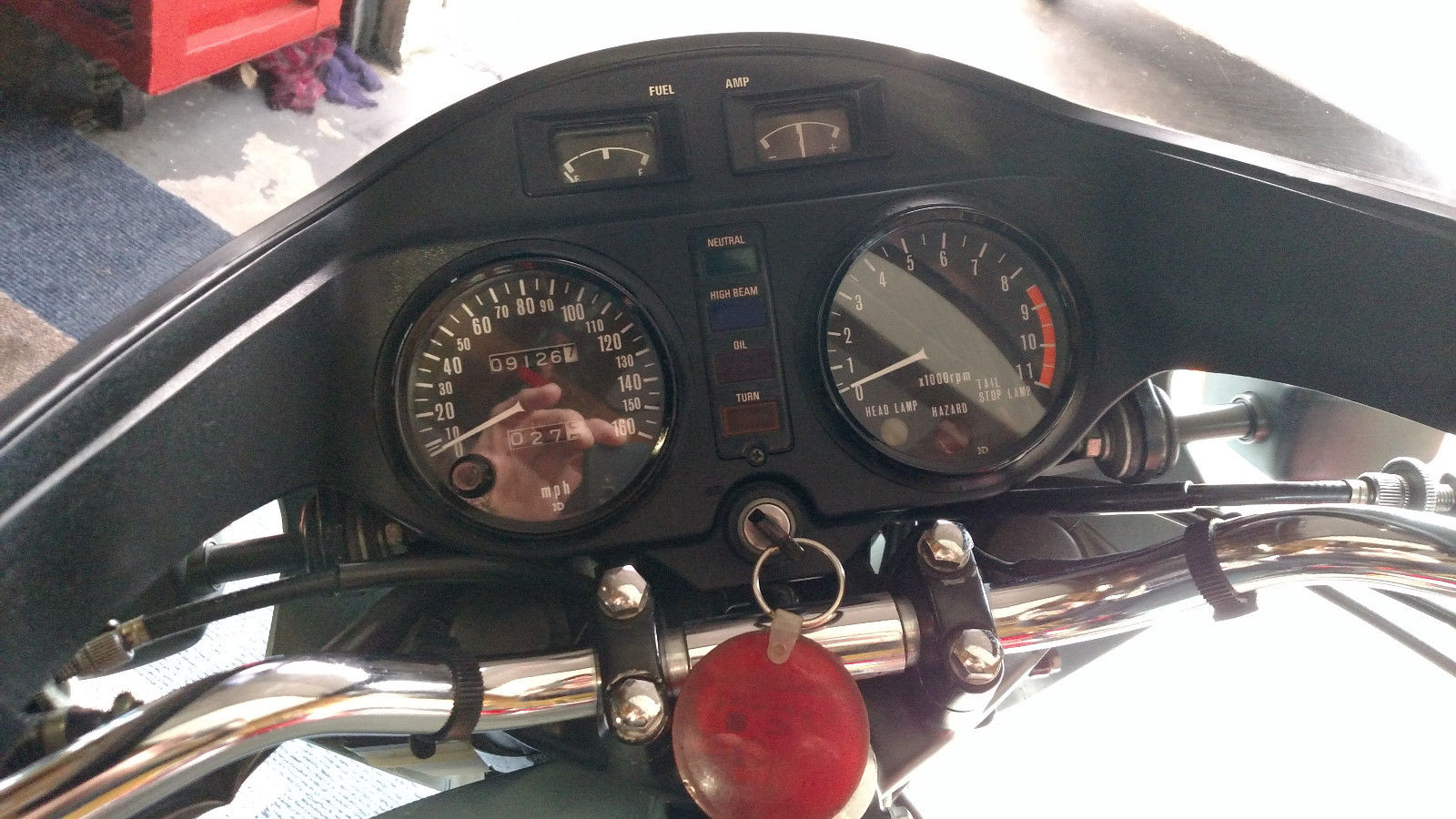 The 1977-1978 model Z1R was the last of the era before new hardware released in the 1980s. As such, these are the most evolved of the line, and represent the best of this fantastic model. The engine remained the stalwart inline four, air-cooled of course, and breathed through carbs and 2-valve heads. The stock exhaust was a 4-into-1 design, which bordered on hooliganism. Electric push-button starting was the new order of the day, but early Z1s included a vestige of the past in the form of a removable kick start pedal located under the seat (yes, we really have come that far). On the chassis side, the Z1R included additional bracing around the steering head, and introduced triple disks that were drilled for performance and lighter weight. The finishing touch was the bikini fairing, hinting at a key design element for the next decade.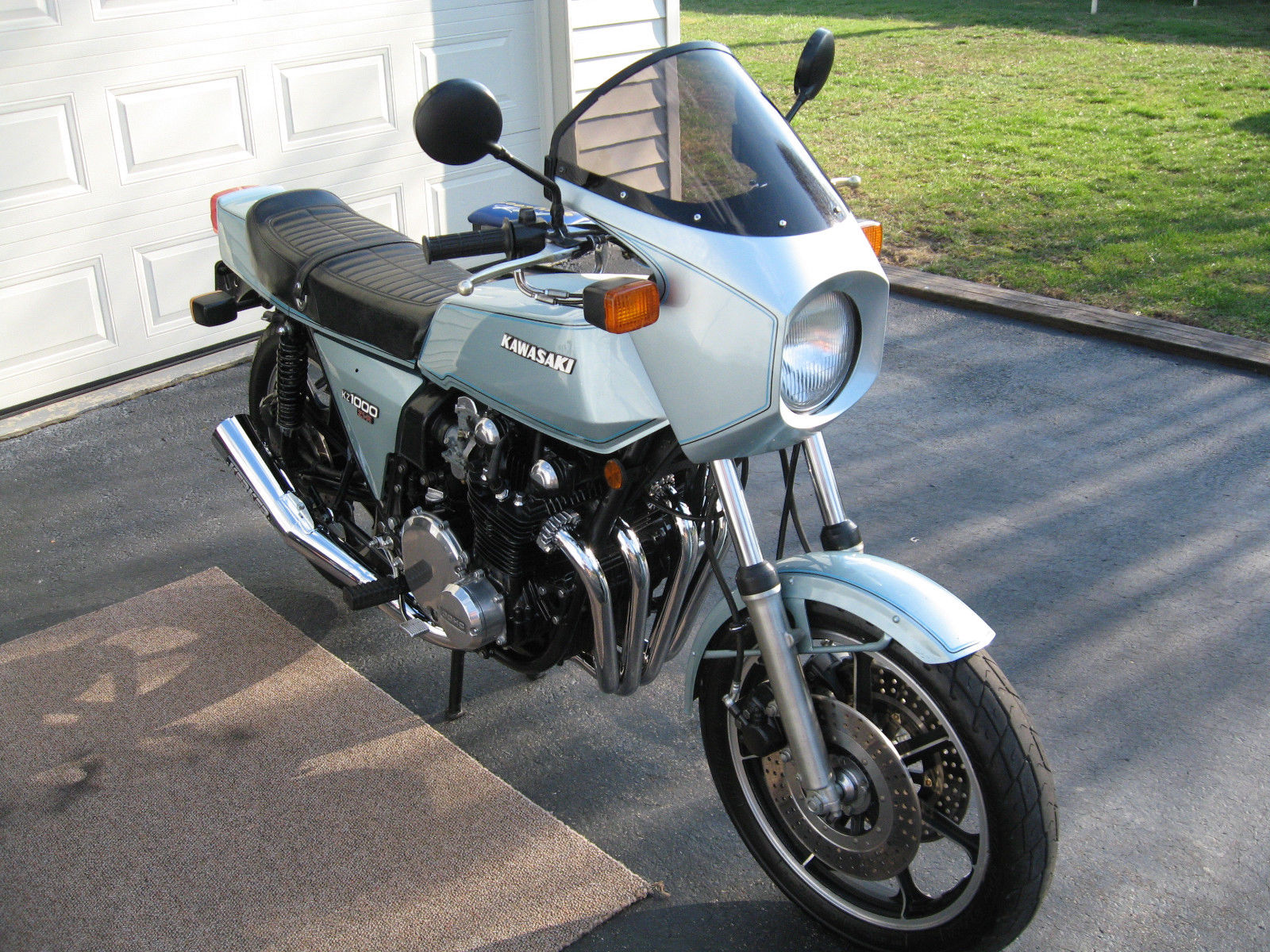 From the seller:
Here is a 1978 Z1R time capsule, I purchased from the original owner at 68yrs old. He purchased new when he was a young man. He rode the bike the bike less than a year. then parked it in his new house that he built. Drained the gas from it at sat until 2015 this was his pride and joy , I purchased the bike from him in 2015 , and brought it back to life. I recently put a new tire on the ,rear new oring chain and rebuilt carbs and syn them. also added kereker header for the 70s look. also have original header perfect shape, original BILL OF SALES! kind of yard to read writing but it there. Dont miss out on this 1 of a kind time capsule.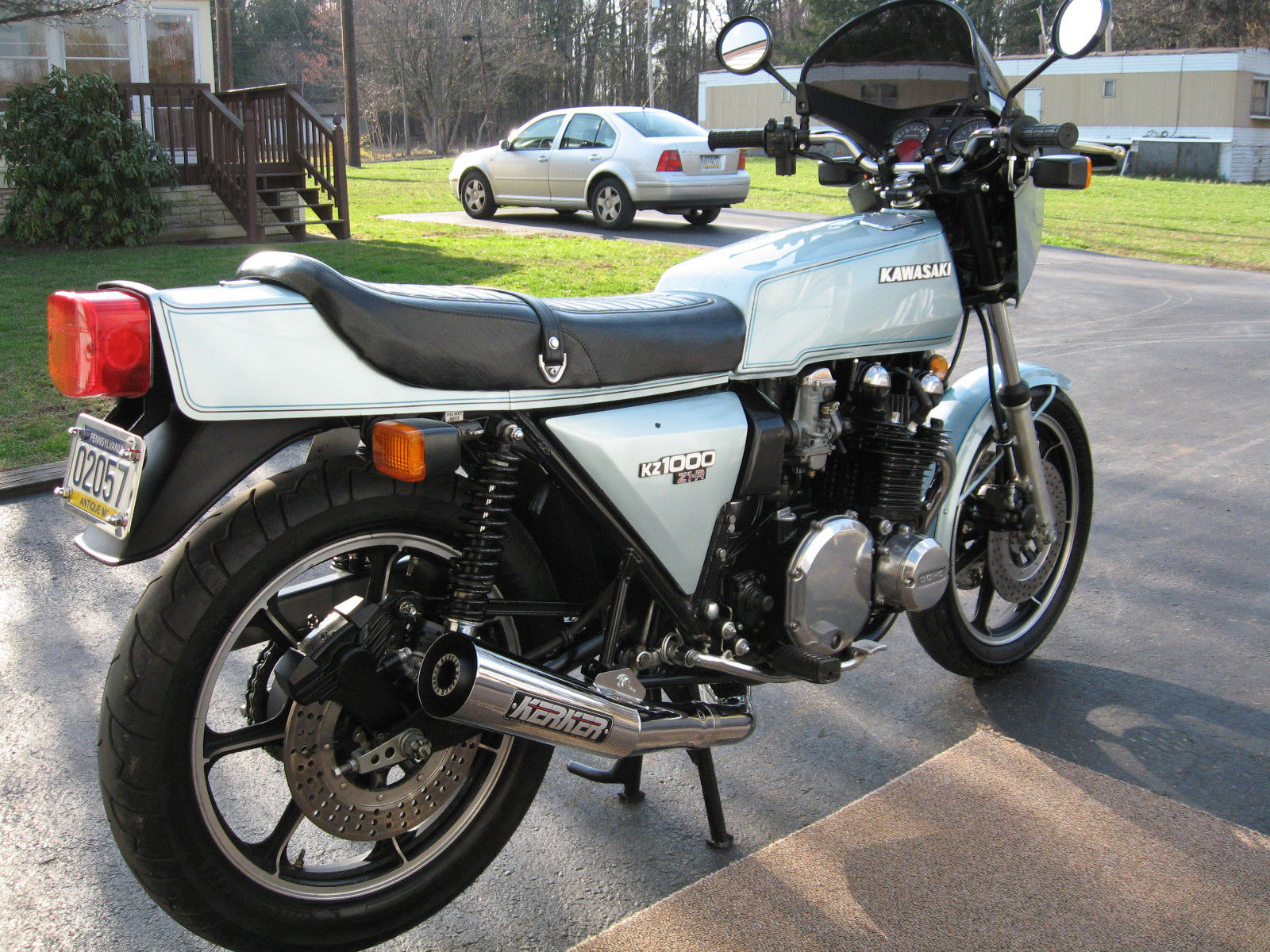 Long considered one of the first factory cafe racers, the Z1R was a 90 HP rocket that could turn and stop (nearly) as well as it could go fast. This was a sport bike that pushed the boundaries of power and performance; real men rode a Z1R. Today these are 40 year old geezers – there is simply no comparison to anything of the modern vintage. But there is an unmistakable draw, be it the striking stance, the visceral power of the huge four banger, or simply nostalgia. Clean Z1s are climbing in value, although as these were mass produced with no limits they do not benefit from the "Limited Edition" syndrome. However time takes care of that for us, making a great bike stand out today.
This 1978 Kawasaki Z1R looks fantastic; it has some modification (such as the period-correct Kerker pipe), but the auction includes the pricey stock exhaust. If you are a rider of a certain age, this one has to be tugging at your inner child. Even if you were not around or aware of motorcycles during this period of time, this Z1R should stand out. This was the original superbike, and holds its head proudly today. The internet seems to agree, as bidding has been strong on this bike. The auction is up to $11,600 at time of this writing, with reserve still in place. You don't get many opportunities to bid on a bike of this caliber – I recommend you check it out before it is gone. This is more than history; this is a collector model in collector condition. Good Luck!!
MI