If a clean Eddie Lawson Replica is not rare enough for you, how about the albino, European cousin? Yes, the KZ1000R did indeed come in white, but only in limited countries and NOT in the US. So if a ELR is on your bucket list but green is not the color of your soul, you now know you have options! And if you are a stickler for nomenclature, only the earliest green models were ELRs – or true Eddie Lawson Replicas. Following years the green machines were known as Superbike replicas, although the non-greenies had no outward graphical indication of the AMA Superbike racing heritage.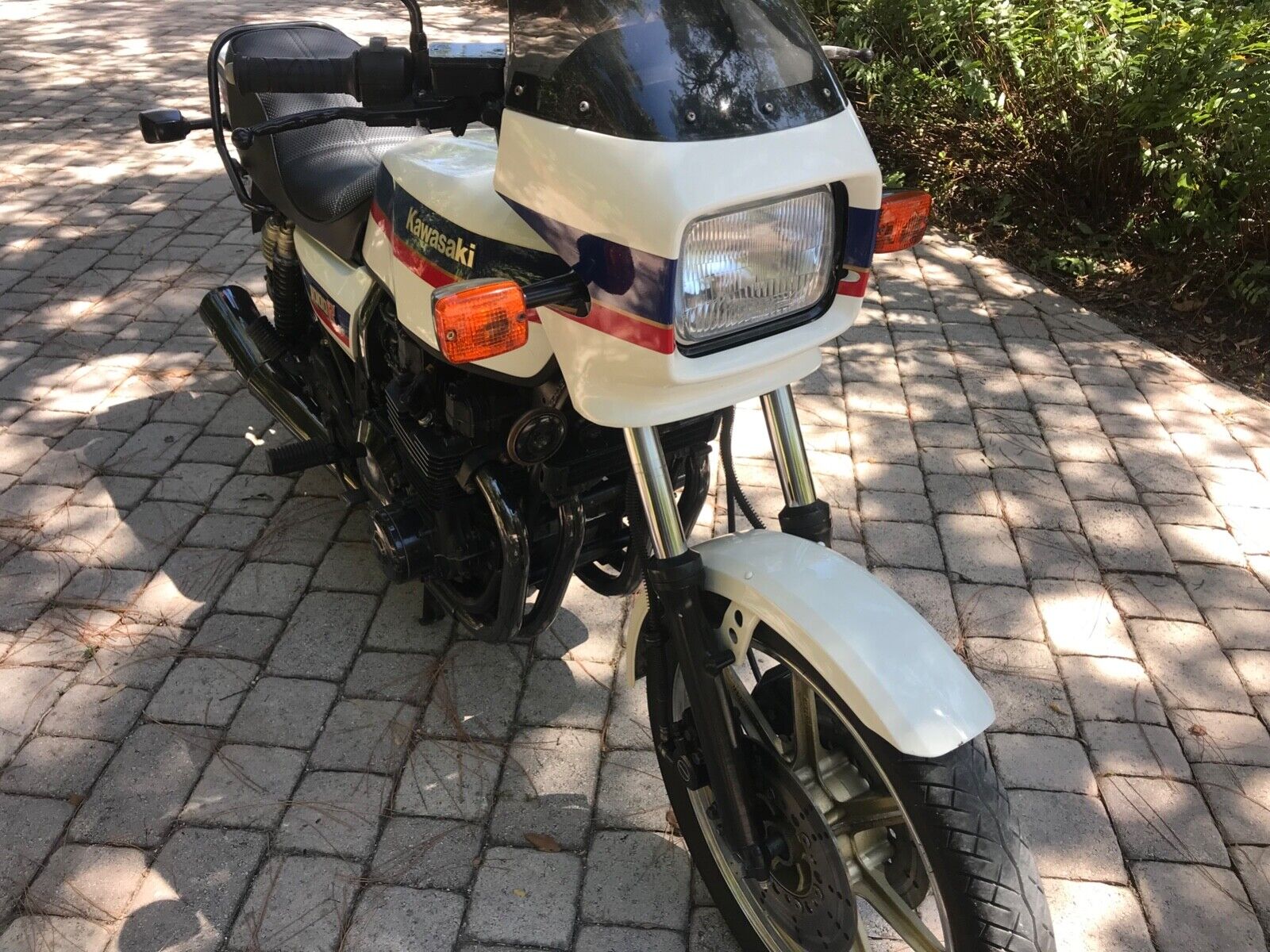 Starting life out as a regular KZ, the ELR model highlighted the Superbike exploits of Steady Eddie Lawson (who later went on to 500cc GP fame). Known originally as ELRs, then Superbike replicas, the non-US markets received largely the same spec of bike but non green examples were devoid of the Superbike graphics on the tank. Euro requirements resulted in slight changes to the lights and exhaust (no factory Kerker), but otherwise the KZ1000R remained true to form and intent, regardless of color.
From the seller:
Extremely RARE WHITE 1983 KZ1000R, Eddie lawson, original condition. just serviced runs great, only 26K miles. Excellent condition for year. Original german import to Florida USA. Serious collectors & bidders please good luck.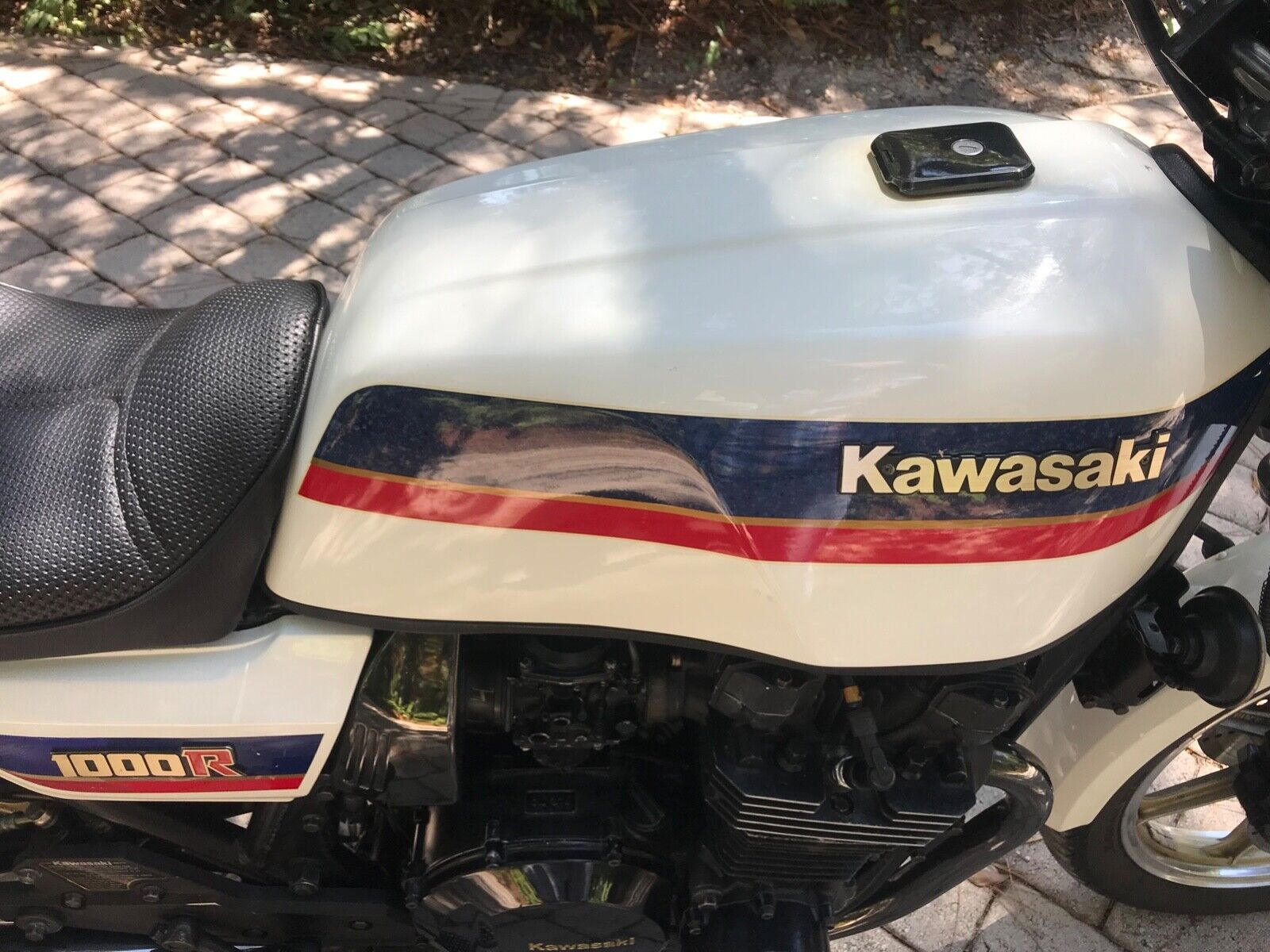 It is possible that we have seen this bike before – check out this RSBFS post last year on a white example with the same mileage. That bike had a 1100cc mill retrofitted due to a problem with the original 1 liter unit. No such indicators from the seller on this particular bike, so it could be the same with the original engine, or it could be a completely different bike (the pictures are different than the previous auction). These are certainly rare enough that we take note when they come along!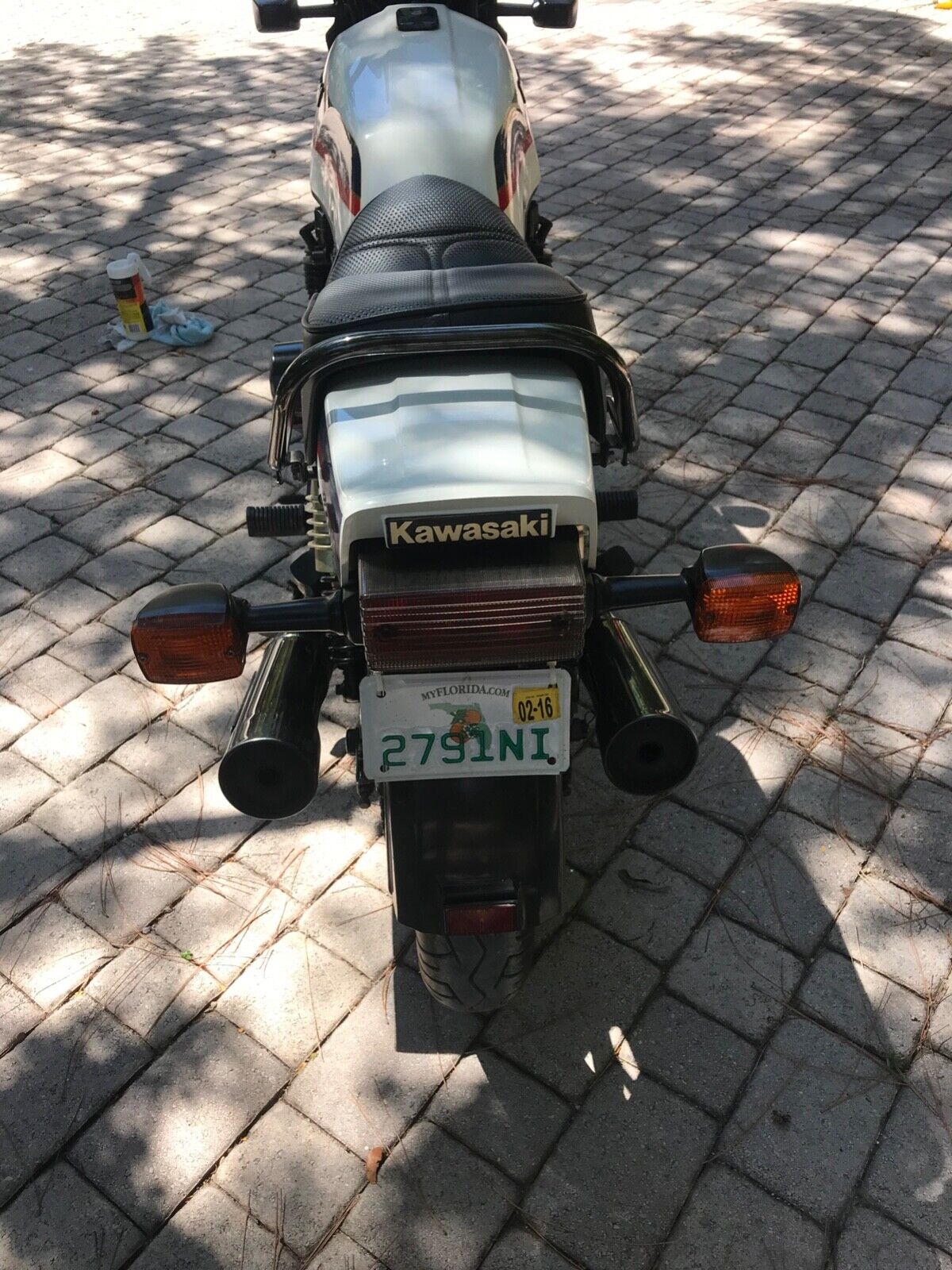 Bidding has been non existent on this particular bike at time of writing. The opening ask is $12,500 on this Florida-based machine, which is $2k higher than the pricing on the last one we have seen. No takers yet, and there is a reserve in place – so the seller is obviously expecting more from this one. Do your homework, raid the kids' college fund, then check out all of the details here. Good Luck!!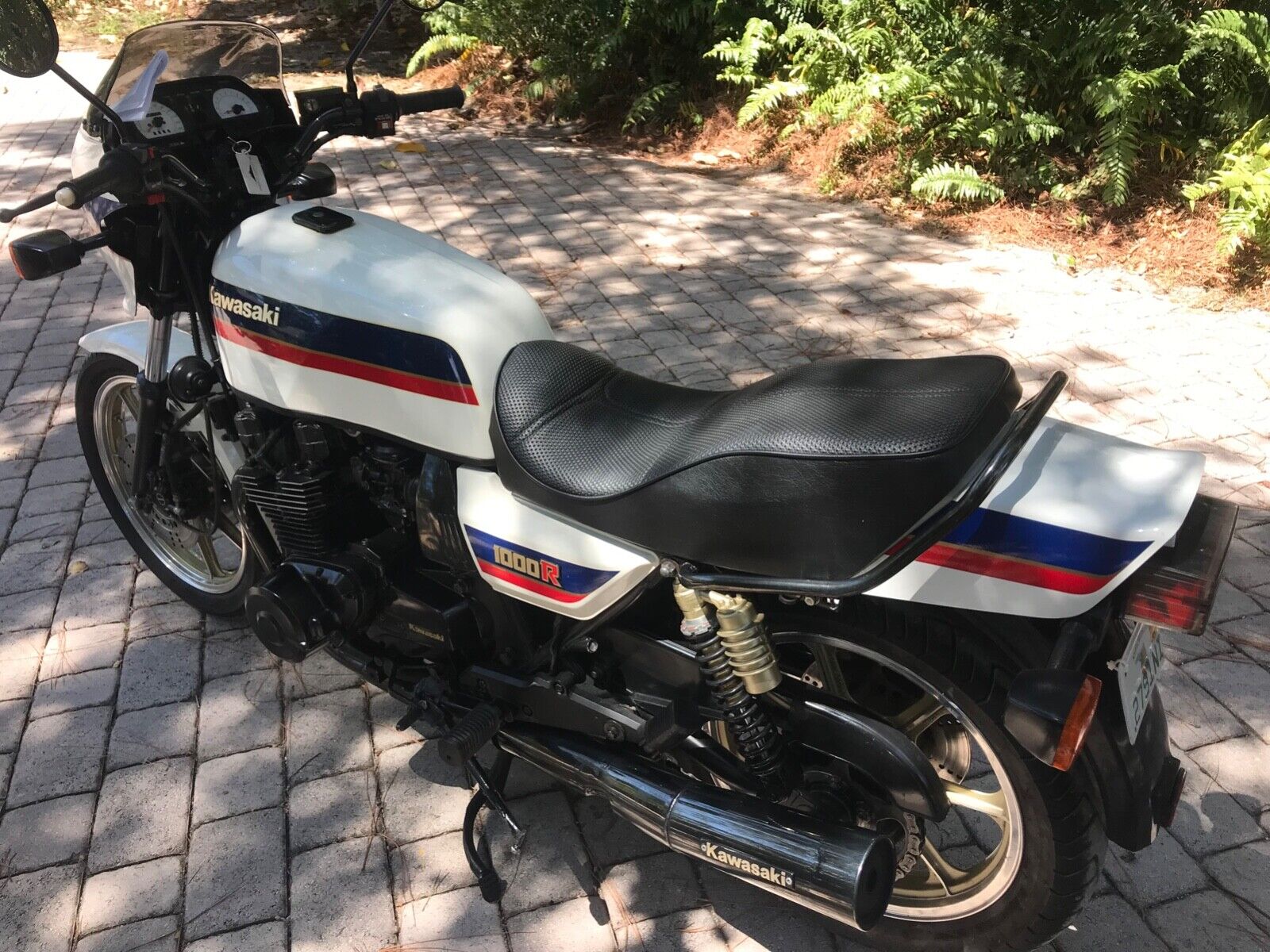 MI