1986 Japanse Spec GSX-R Limited & 1989 GSX-R750R
How do you make your friend with the 86 GSX-R 750 Limited jealous?  Answer: show up on either one of these bikes. Chris, an eagle eyed reader of RSBFS in Australia sent us these gems.  As a true fan of Suzuki's I can honestly say my jaw hit the floor when I saw these two bikes for sale.  I've seen the Japanese spec Limited for sale in Japan before but never outside of there.  Excluding a couple of scam ads, I've neve seen a 89 GSX-R750R for sale.
——————————————————————–
 Details first on this one:
| | |
| --- | --- |
|   | A must see!!! A 1986 GSXR 750R limited edition, A true superbike with only 23000kms,1 of only 1000 made, flat side carbys, dry clutch, all original condition, runs excellent, a true collectors bike, the price is not neg!! 6 months rego and a Red Baron warranty included. |
 I wasn't sold on this one until I read it had a warranty!  Well, if you never knew, Suzuki built a home market version of the 86 GSX-R Limited and this is it. 
Do I hear some right clicking and saving going on?  If you don't recognize those colors, they are Yoshimura corporate colors in Japan.  It is interesting to note that there are a couple differences in stickers comparing the bike for sale to the brochure.  I did look up a Limited for sale in Japan and it looks exactly like the bike for sale in Australia.  Mechanically I'm assuming it is the same as a stateside Limited.  Taking into account Japanese laws about engine size and hp I guess there could be some differences.  Can anyone confirm or deny?
Just an incredible find if you ask me.  To top everything off the darn thing is stock.  The muffler hasn't even been changed.  There is no trailering this one up as it is located in Australia.  I can think of worse places to have to go pick up a bike.  Asking price is $9,000.  I do not know if the asking price is in Australian or US dollars since we  use the same symbols.  Check out the ad here. 
——————————————————————————————————————–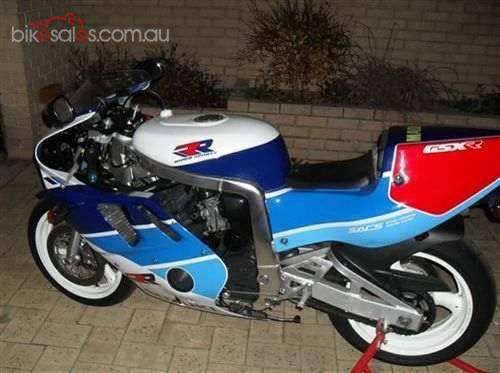 Not impressed with the first GSX-R?  How about this one?  Seen one of these at your local hang out lately?   Ever?
 Details please:
GSXR750 RR 1989 model one of 500 world wide 21000kms excellent condition never been raced second owner since new Stored for 12 years ridden occasionally started regularly Would suit collector valuable piece of Suzuki history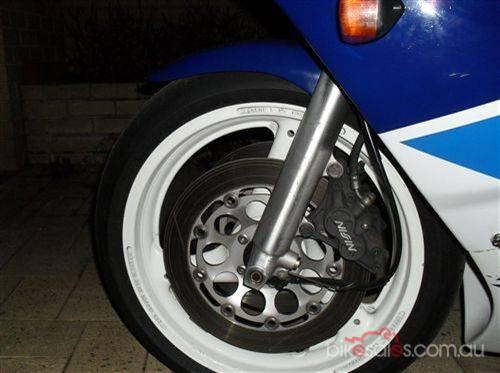 I know, I wanted more pictures too.  Would you take it for $15,000  (again I do not know if that is Australian or American dollars)?  I sure as heck would.   Clean, low mile 86 Limited's have been selling in the $10,000 to $12,000 range.  For three thousand more you get one of the rarest Suzooks ever made?  Sign me up.  I did do a little searching though and found this bike has been for sale for a little while at a higher price. 
 One of the best looking bikes ever produced and full of Suzukis'  best back in 89.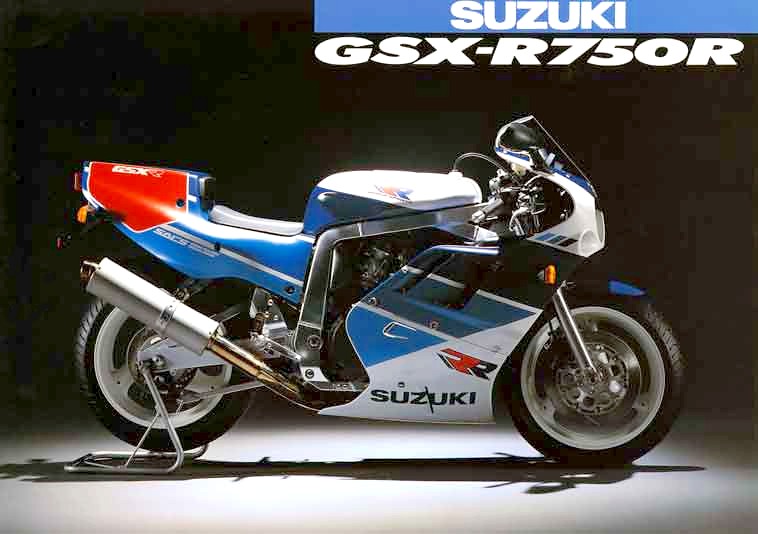 Some of the goodies included were a long stroke engine, close ratio gearbox, 40mm Slingshot carbs, aluminum gas tank and braced swing arm.  The Japanese sure don't put much effort into limited editions nowadays.  Check it out here before booking the ticket to Australia.
A highly modified RR
A teaser video of two tucked away somewhere in Japan.

IK