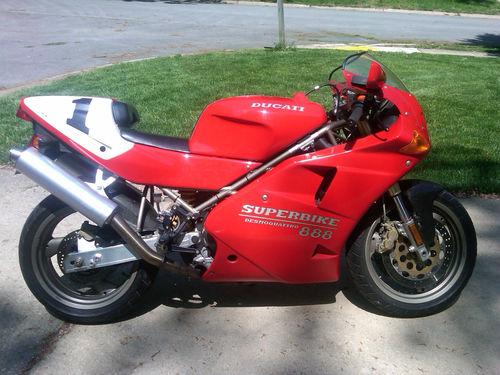 Today I started out my morning on the prowl for something totally unique, totally rare and totally cool. What I found was another Ducati. Now before you sharpen your pitchforks and ignite your flamethrowers , take a deep breath. Relax. We hear you, and know what you are talking about. We are always on the lookout for great bikes – its just that sometimes multiple copies of the same "rare" bike go on the market at the same time. Such is the case with the rarest of the first generation desmoquattros, the '94 888 LTD SPO models.
To be truthful, any of the 851 – 888 generation bikes will make big, booming Ducati noises and impress the bystanders and the curb kickers. What makes a true SPO bike special is the singular focus on performance; the solo tail removes all of the passenger grab handle hardware and weight; the high pipes aid in ground clearance and aerodymanics, all made possible by the lack of a passenger; and the liberal use of carbon fiber (racer's bling) to shed the pounds and add some race track creds. These bikes are also reasonably rare, and offer a serialized number plate riveted to the headstock.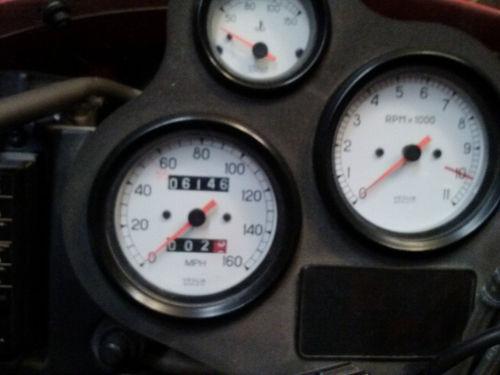 From the seller:
The real deal..
1994 was the last year Ducati made the 888 before introducing the 916. This SPO LTD was #89 of only 100 made (only 75 of them made it to the US) This series was brought out to commemorate the double SuperBike Championship (the AMA and the World).
Own a rare piece of Ducati history. Runs great, very good shape with only 6,146 miles.

This bike has been ridden and enjoyed and not abused! Never ridden in rain or inclement weather but in warm and dry conditions only. Kept in doors or garage.
This is not a standard 851/888, if you only want a standard Ducati there are plenty on the market, if you want a rare and collectable bike call with serious offers only.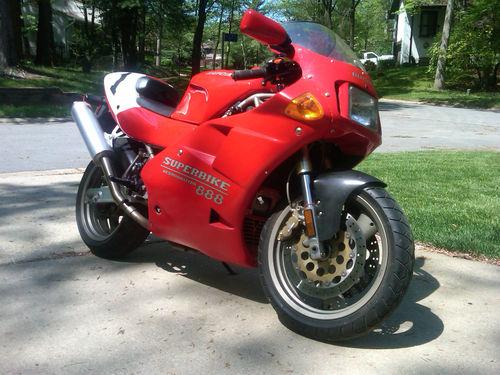 The 888 LTD SPO bikes are pricey as far as Gen I, four-valve bikes go. The asking price on this one is $14,000 or best offer. That is pretty much in line with the going rate; neither outrageously high, nor a bargain. Still, finding one is the challenge, and at 6,200 miles this one has been ridden enough to be used, but not so much as to be used up. Check out all of the pictures and details here, and then let us know what you think. Meanwhile, we will continue to bring you the best mix of smokers, imports, one offs and survivors that we can find!
MI