High School Memories:  1986 Honda VF500F Interceptor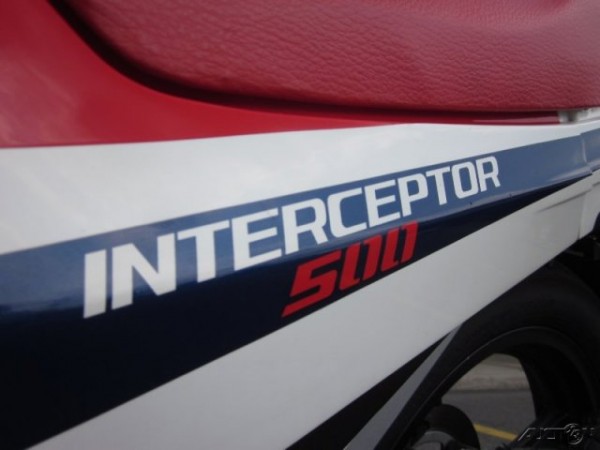 Ah, the memories.  I can still picture it clearly.  I'm walking out of my last class of the day and a rather good looking girl is waiting for someone to come pick her up.  Her knight in shining armor roars around the  corner on his gleaming, red, two wheeled beast;  a VF500.  He is dressed to impress;  tank top, shorts and flip flops.  Clearly, this girls standards were to high for me.
Now it was shortly after this that I discovered RG500's and wondered why in the hell would anyone want a VF?
So why bother with a basically ordinary bike?  It is a survivor baby.   "Ordinary" bikes in this condition are a true rarity.  This one has just over 10,000 miles on it and really does look showroom fresh.  I think they've aged well and still appeal to the eye.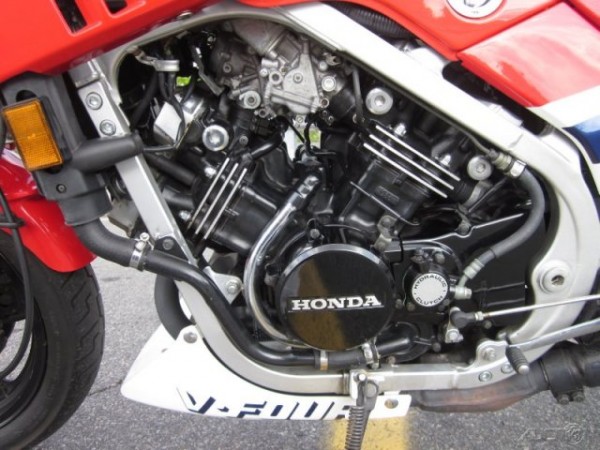 I wasn't kidding, it really looks like it came out of the showroom this year.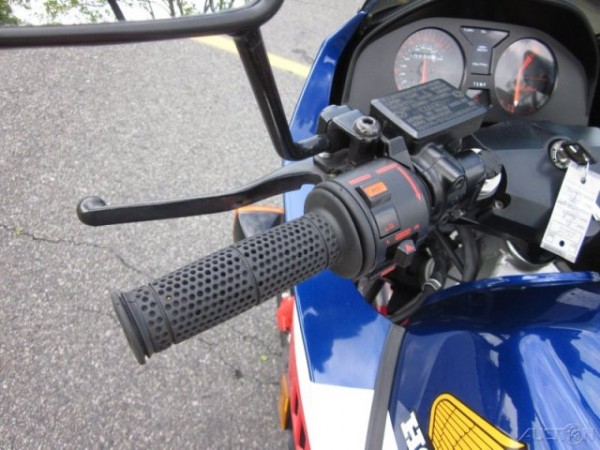 This thing had to be tucked away in a garage for many years; absolutely zero sun fade.  It is a one owner bike and has sat since 2009.   The seller states is has had the carbs cleaned and runs like it did back 1986.
The bike has a BIN of $4,900.  I doubt many will ante up that much for a trip down memory lane but the seller is open to offers.  All they can say is no.  Be sure to check out the auction as the seller as multiple pictures for your viewing pleasure.
Ian