Update 11.27.2013: Previously seen this past April, this Haga rep is back on eBay. Auction ends on Thanksgiving though, so get it before Black Friday! Links updated. -dc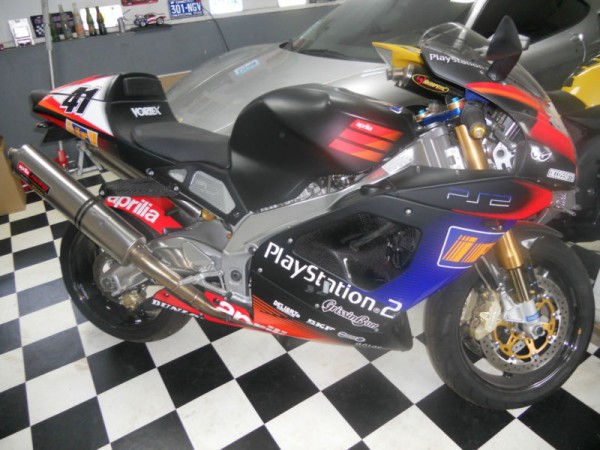 As is often the case, no sooner do we find a rare machine that is generally difficult to come by, another comes right along behind it. This feast or famine deal would be amusing if it were not quite so predictable. Of course the upside is that we all get to see another example of a great bike. In this case, you are looking at the doppelganger of the Haga Replica #105 we posted earlier this week.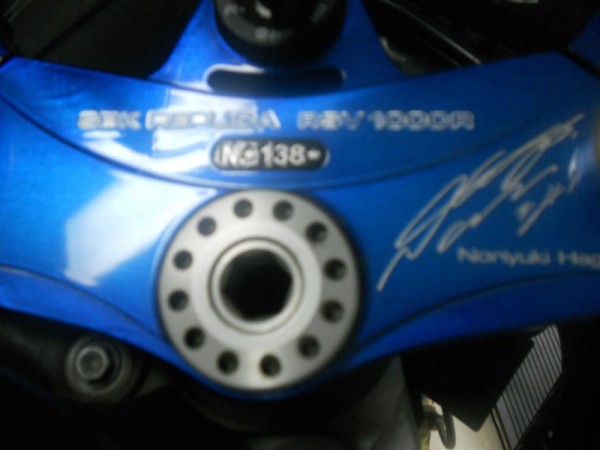 This Aprilia, in addition to the Haga Playstation livery and limited number status, includes BST carbon wheels. The stockers are also included in the auction, so as to preserve the value of the complete package. There is some apparent damage to the exhaust can on the the right side, but with only 500 claimed miles I can't imagine much is wrong with this machine.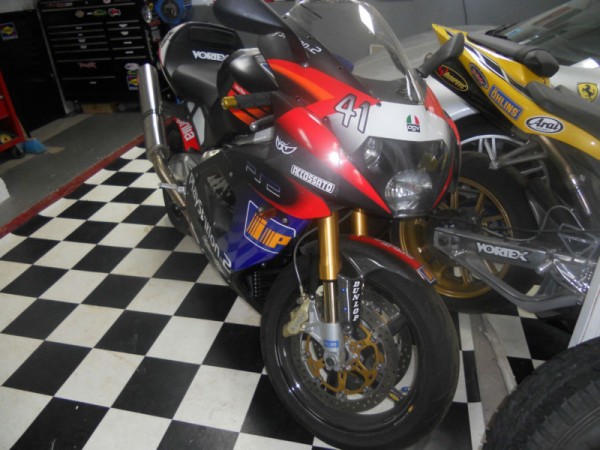 From the seller:
Has BST carbon fiber rims mounted est.value 8,000.00 with micheline pilot power rubber. Some extras not many. Have stock rims and tires, never used. all included in price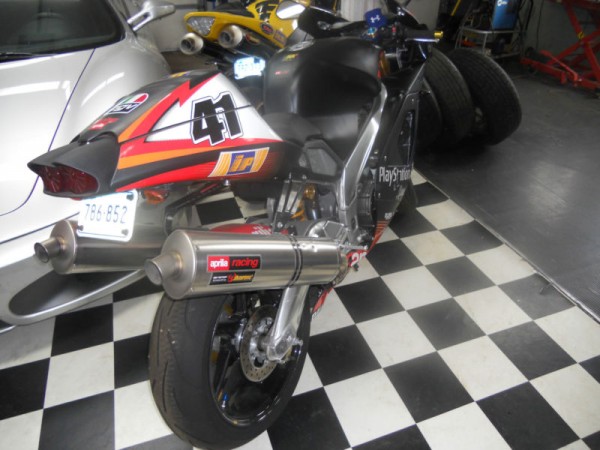 Whereas the earlier Haga we posted was a BIN affair asking $15,000 OBO, this particular bike is being auctioned off. The opening ask is a reasonable $10,000, with reserve in place. How much do BST wheels add to this deal? Is the lower mileage that enticing? If you've been wondering what a Haga Replica is worth these days, click the link and jump over to the auction. We'll all find out together!
MI