Hard to call a plain white Panigale an eye-catcher, but in this case it's an S that's never been on the road, apparently on display at a dealer.   A revolutionary clean sheet design at the time, this "new" Panigale would be a great performer even after almost 10 years on the carpet.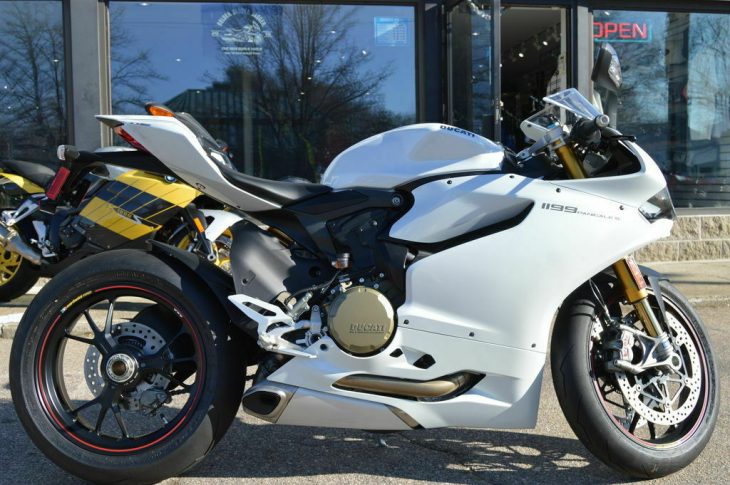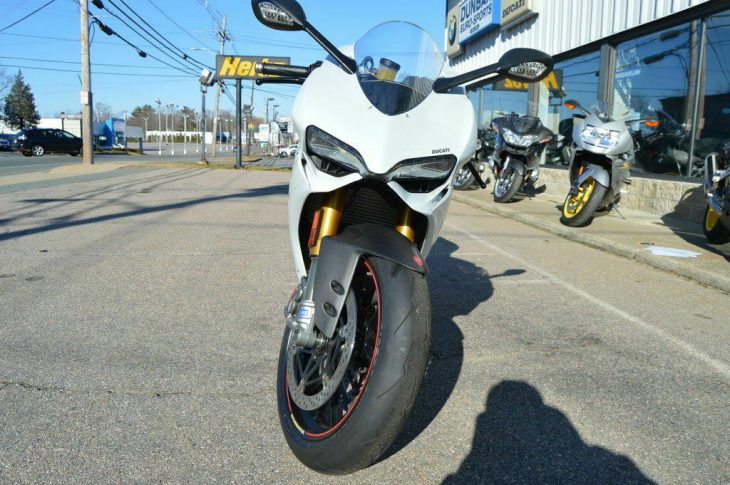 With a cast magnesium bridging the headstock and engine mounts, the L-twin is an integral part of the Panigale's chassis.  The superquadro engine's bore is almost double the stroke, allowing 195 hp at 10,750 rpms.  Elliptical throttle bodies respond electronically to the twist of the proverbial wrist, and ride-by-wire describes what happens next, with computer controlled throttle response, suspension, traction control, and of course braking.  If track time beckons, the quick shifter and engine brake "slipper" will make your acquaintance, and the 2-into-1-into-2 exhaust provide audible feedback.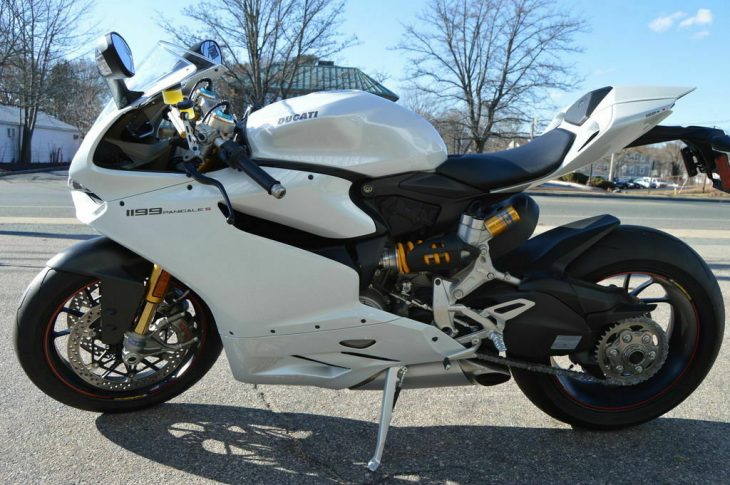 Often puzzling to figure what could bring a fan to chain up a beast like this, but even a dealer who knows that Ducati must keep innovating can succumb to the idea that this is the bike that will stop time.  Looks great though there certainly aren't enough pictures here to verify.  Perfect as this unused example might be, the next owner will still have to request new Pirelli's, though at least the cams are chain driven.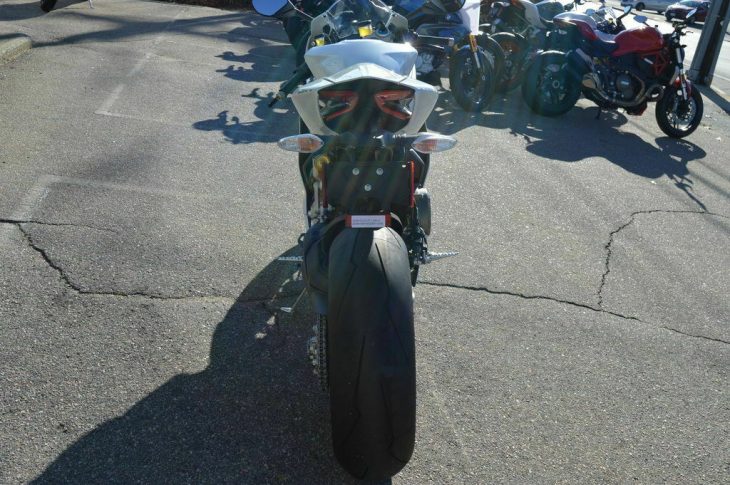 Beside the front tire size there's very little in common with the previous 1198, but the 1199S has unmistakable Ducati looks, even in white semi-gloss.  No make offer button for this gem, and even though the eBayer has some 56,000 listings going, not too much detective work could open a dialogue with the owner.  Looks like this – dealer – has been repeatedly afflicted since a few other creampuffs are available, but this is the sportiest.
-donn