An unmolested Kawasaki ZXR H2 is becoming quite rare to find. Here we have a survivor. At about 5000 $ this isn't cheap. But with just 35000 km and it this spectacular conditions I think it is worth it. Apart from the tinted screen, it's all stock: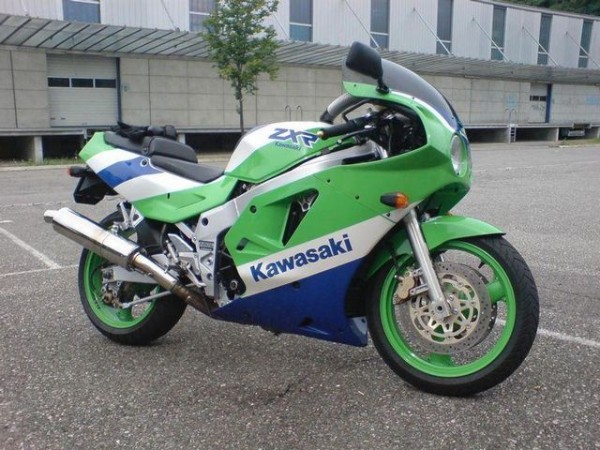 I particularly appreciate the lack of scratches near the ignition key, typical of garage keys, house keys, idiotic metallic keychains…you name it,that some people used to attach to the only essential key you really want  to have attached on the motorbike.
Also the paint of this ZXR doesn't seem to have suffered from sun burns and all the stickers are in the right place. This is a nice sample indeed.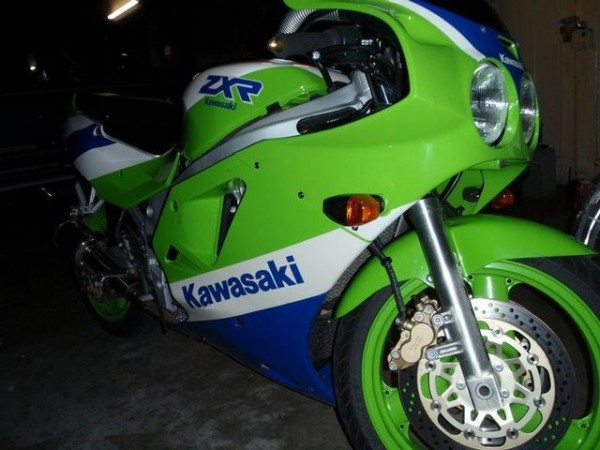 Did you know that ZXRs mounted a slipper clutch ? Here's how it worked: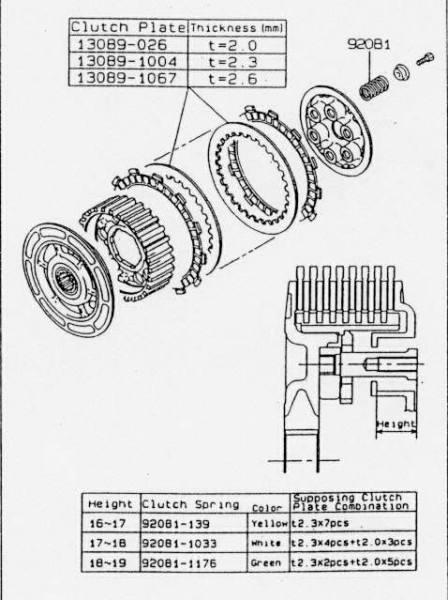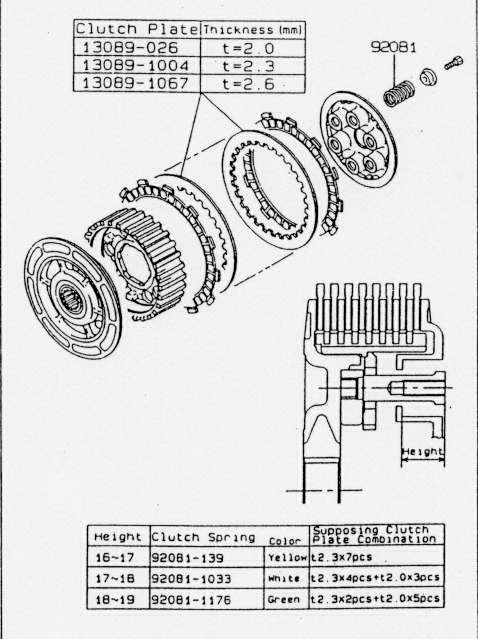 For more info check out this useful link: http://homepage.ntlworld.com/webzxr/zxr750r/Features/slipperclutch.html.
The rider could even tune the amount of clutch slip by selecting among the option discs to fine tune it, to its personal riding style. The ZXR were serious machines. In stock version, they were probably the most race ready bikes you could get on the market without having to invest in a small series race replica. I guess one could say that the ZXRs of the 90s were a bit like the GSX-Rs of the eighties. I hope nobody will get offended with this statement, but let's face it, the liquid cooled, high revving ZXR 750 engine fitted to a fine frame was  pretty much top for a standard road bike.
If green is your colour, this could be a great classic buy. It is on sale in Switzerland at the following address:
Claudio