For Sale: 1998 Laverda Ghost Strike
Located in the occasionally sunny state of Washington, this 1998 Laverda Ghost Strike is really the ghost of Christmas past. The historic Laverda name, now owned by Piaggio, is no longer being used on any current machinery. It is a poorly kept secret that Piaggio is looking for a buyer for the name, so hope springs eternal that the Laverda brand will once again rise up from the ashes.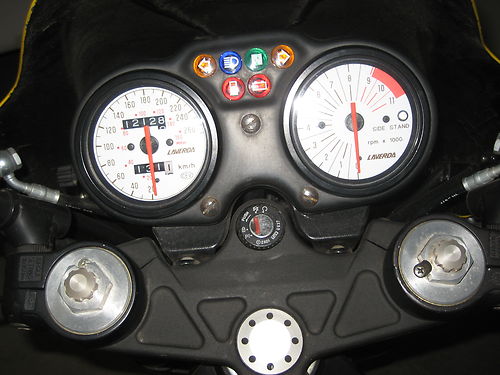 The Ghost Strike aluminum beam chassis was developed under the control of legendary designer Nico Bakker. The components bolted on have similar pedigree: 40mm upside-down Paioli forks, a matching Paioli damper at the rear, requisite 320mm front discs clamped down with 4 piston Brembo calipers and a reported 70 HP from the air/oil cooled, fuel injected parallel twin. This particular example shows approximately 7,600 miles on the clock.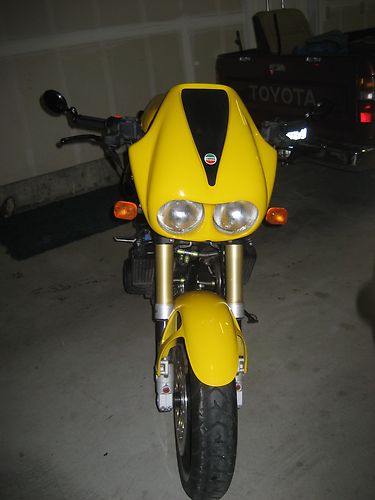 From the seller:
This bike is in excellent original condition, with the exception of custom F-4 SS 2 into 1 tuned exhaust, remapped FI and quality billet barend mirrors. Fun, fast, great handling bike with worlds best components available when manufactured. Easy to maintain, with parts available in North America and world wide. Bike runs like a top and was just serviced by Moto International of Sea. WA.
This bike is a really cool alternative to a Ducati Monster, Triumph Street Triple, or your basic Japanese naked bike. You will certainly not see your self on the road, and you will be secure in the knowledge that you are riding a legendary nameplate. Parts are (apparently) still available for these bikes, although I would plan for obsolescence at some point.
So what does a rare model of a now defunct brand go for on the open market? Well this auction has show only light interest, and the current bid is up to $2,038 with reserve still in place. $3,900 will put it in your garage, so the price of rarity is actually pretty low. To preserve history and add a legendary name plate to your collection, click the link to jump over to the auction. Good luck!!
MI