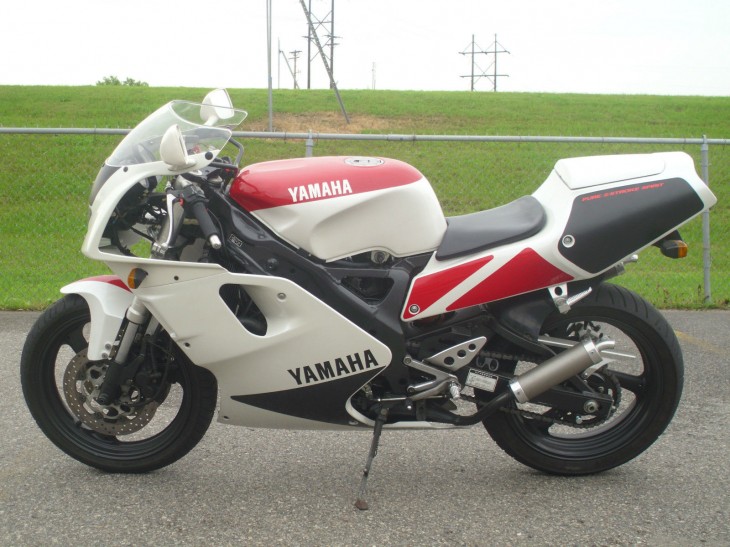 Let's face it: in many parts of the country, summer is long over. Unless you live in Phoenix or LA, you might have already winterized your ride. Fall probably doesn't offer too many fine riding days in several states, and winter is on the way. I view Minnesota in that group. Meaning no offense the the denizens of the 10,000 lakes variety, but that particular state will soon be one big block of ice. Therefore, if you are lusting after a TZR250RS, now is the time to act. Wait too long and this one might be locked in a glacier until spring thaw.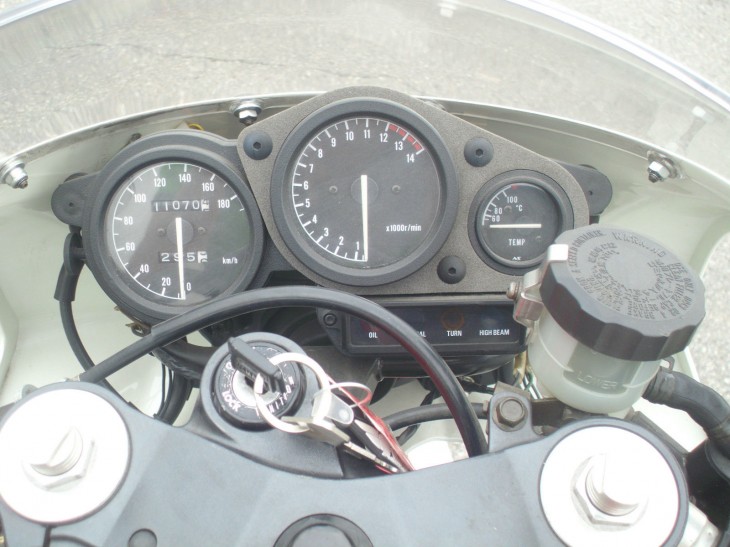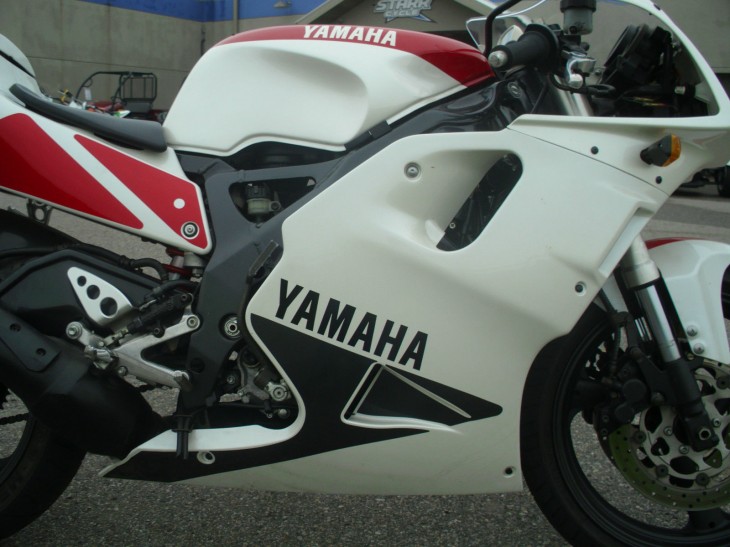 The TZR250RS – also known as the 3XV model in Yamaha parlance – consists of a 90 degree v-twin, fed with reed valve induction and twin Mikuni flatslide carbs. Throw in a close-ratio gearbox with a dry clutch, add triple disks all around, hold the beast up with decent, modern suspension and you are left with a sub 280 lb (dry) rocket that will corner with the best. As this example is a Japanese spec bike intended for the home market, expect a restricted output of approximately 45 HP. Performance increases between 30% and 50% are possible through de-restriction and classic two stroke mods and add-ons.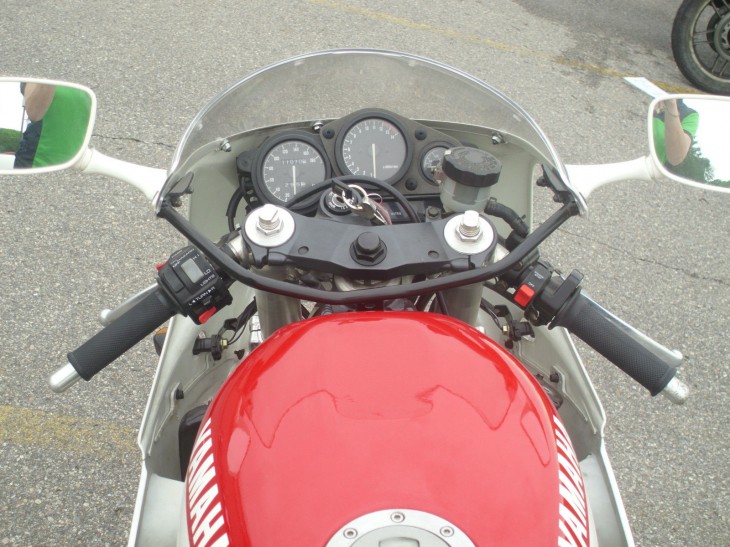 From the seller:
Bid to buy this legendary 1992 Yamaha TZR250RS!
Only made for 2 years, and only 500 produced each year
Japanese non-export RS model
Hand-ported flatside carbs, factory dry clutch, stock airbox, stock pipes
This is the closest 2-stroke to a true GP bike- like a TZ, but manageable for the street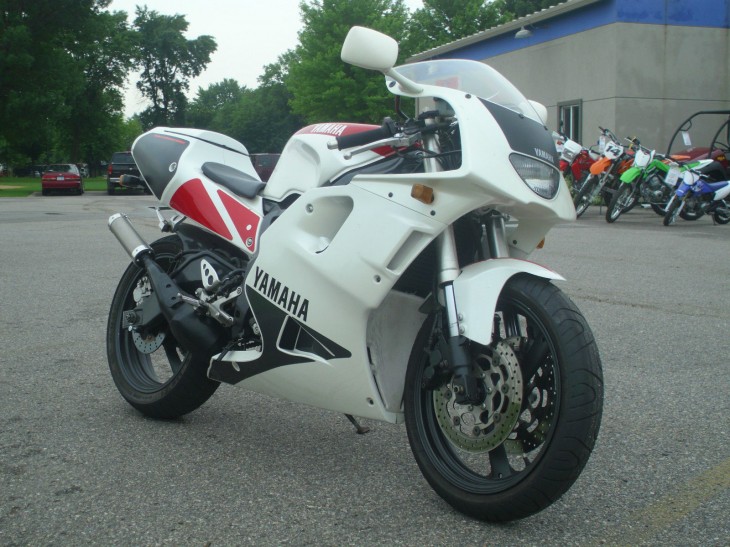 The seller claims this to be a 8.5 out of 10 – however the detailed pictures do show evidence of a tip over. Both left and right bar ends show some rash, as do pegs, brake lever and possibly the tail section. None of that appears to be anything more than cosmetic, however. We do not see a lot of TZR250RS models in the US, so this is a bit of a rarity. I cannot confirm the exact numbers produced (perhaps TZR aficionados can help out), but we do not see these nearly as often as NSRs, RGs or RGVs. Check out the auction here (still below $3k at the time of this writing), and be sure and let us know what you think. Good Luck!
MI