Warning!
This post is in our archives. Links in this post have been updated to point to similar bikes available to bid on eBay.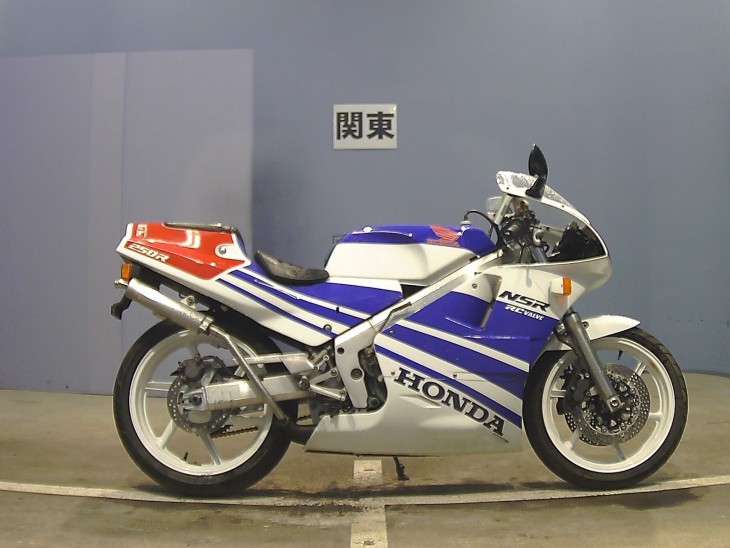 Honda's NSR250R was, until recently, unicorn-rare here in the United States. But a number of companies have sprung up to scrounge decent examples in Japan, where they are far less hard to come by, then ship them over here where they sell for a premium. Certainly, many have been truly thrashed by young knee-dragging hooligans, but there are nice examples to be had as well. And when the alternative is not having an NSR250R… Well maybe taking a chance on one of these little grey-market beasts is worth the gamble.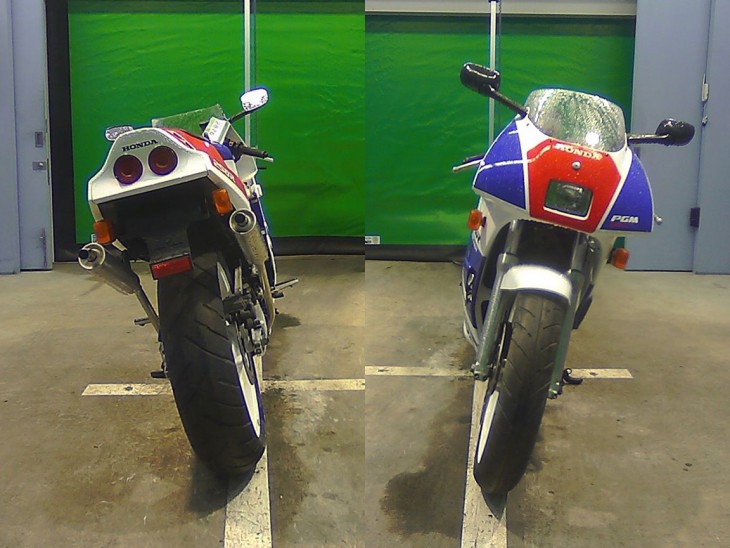 With a nearly square 54mm x 54.5mm bore and stroke, the 249cc two-stroke in this MC18-II used carburetors but was otherwise very high-tech: Honda's Automatic Torque-Amplification Chamber used a butterfly valve to vary expansion chamber volume to increase the midrange and their PGM-II ignition system was exceptionally sophisticated, creating a 3D map based on throttle position and rpm and modifying the timing in response. Mated to a six-speed cassette-style gearbox, and slotted into an aluminum beam frame, the entire package was the perfect weapon to battle the other quarter-liter contenders.
From the original eBay listing: 1989 Honda NSR250R MC18 for Sale
1989 Honda NSR250 two-stroke! This is the street version of the legendary world championship winning NSR250 and NSR500 MotoGP racers. The bike is in excellent condition, both physically and mechanically with only 8,900 miles. This bike was purchased in Japan and imported through US Customs and I can provide all documentation to support its legality. The bike will come with a US title that is transferrable. Bike will be available for pick-up / delivery on March 1st.
With a Buy It Now price of $6,500 and under 9,000 on the clock this looks like a relatively clean example. Obviously, titling may be in issue in some states, but you could certainly buy it and display it, or turn it into a track-day bike.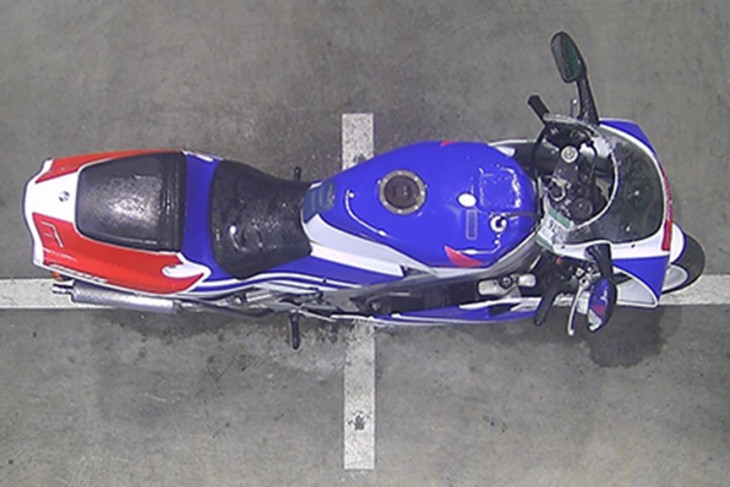 Our commenters seem to feel that keeping these little two-strokes on the road is difficult, but from what I've seen, parts aren't too difficult to come by if you're prepared to plan ahead and order stuff from overseas… Or pick up some parts bikes: $6,500 is basically chump change when it comes to collectible bikes. I mean, you could have three for the price of your average Harley!
Anyone who has experience experience living with one of these care to weigh in? Are these really as hard to keep running as people seem to think?
-tad