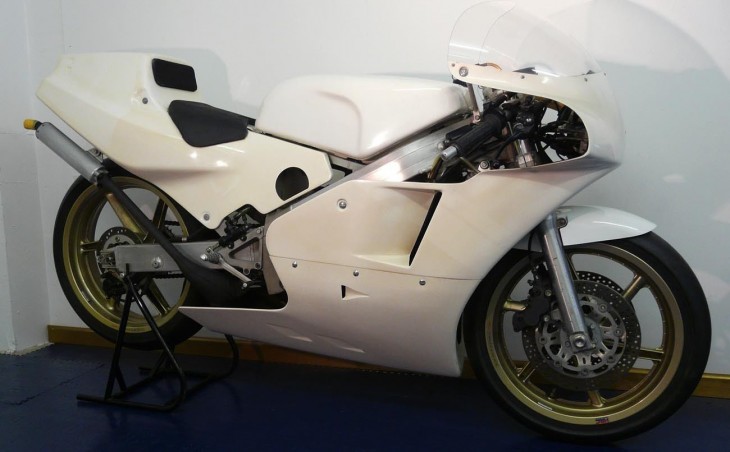 Here in the good ol' US of A, 250cc motorcycles are generally lumped in with scooters in terms of the respect they get. And while scooters may be fun to ride, no one wants to be seen doing it. And two-strokes? Emissions legislation killed those by the early 1980's so most Americans' experience with smokers involves knobby tires and Renthal bars.
But if you're a racing fan, or grew up in Europe, bikes like this Honda RS250 would have you drooling like a squid over a turbocharged Hayabusa with a ghost flame paint job. At a recent track day, I came across a beautiful Rothman's NSR250R that attracted plenty of attention, although everyone gawking at it seemed to be speaking with a funny accent…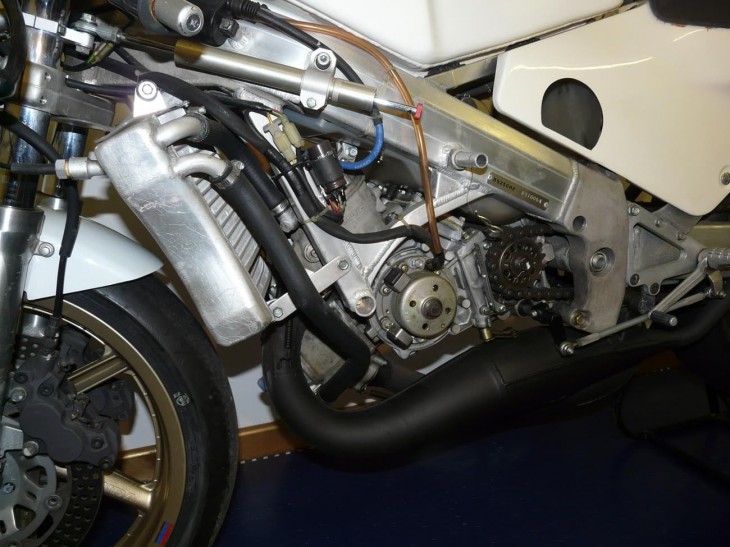 Make no mistake, the RS250 is no joke. It's no learner bike, or inexpensive track ride: it's a pure racing motorcycle, and needs the upkeep you'd expect of a GP machine. Powered by a nearly square 54×54.5mm two-stroke v-twin that snarled out over 90hp and weighed 223lbs dry.
From the original eBay listing: 1989 Honda RS250 for Sale
A truly unique opportunity!

This is a brand new, never ridden Honda RS250 Grand Prix bike from 1989. It has been kept in one owners collection on display from new. As the photographs show it is in exceptional condition apart from some age-related deterioration (tyres cracked etc.) and fading at places on the fairing where at some point it had stickers. The build quality of these GP Honda's is stunning and as would be expected everything is totally original down to the original Japanese factory warning stickers!

This is sure to be a great investment as prices for GP 2-strokes continue to rise.
While on paper it seems like this RS250 be comparable to more familiar RGV or TZ, the Honda is generally considered to be less privateer-friendly because of its very high state of tune, with a harder edge and a less-forgiving nature.
Of course, you may not be worried about riding this one, since riding it would basically ruin the fact that it's basically a brand-new motorcycle from 1989…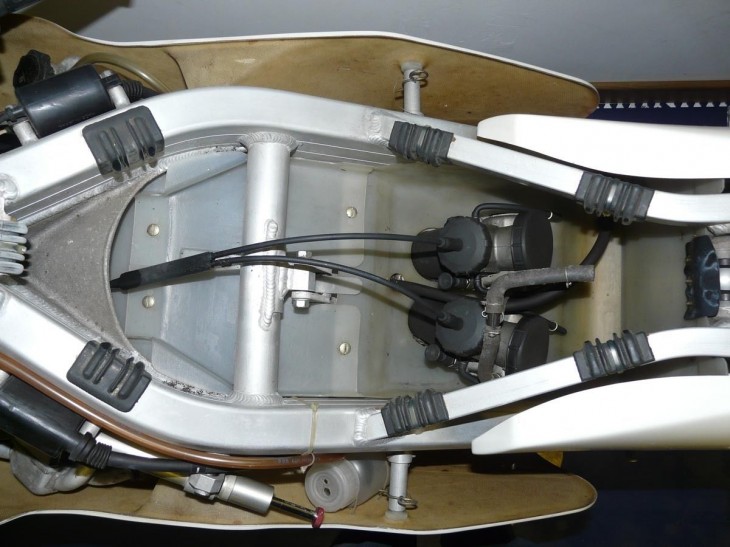 Bidding is up over $17,500 with a bit more time left on the auction. It's located in the UK, but the seller is ready to ship the bike anywhere in the world.
-tad