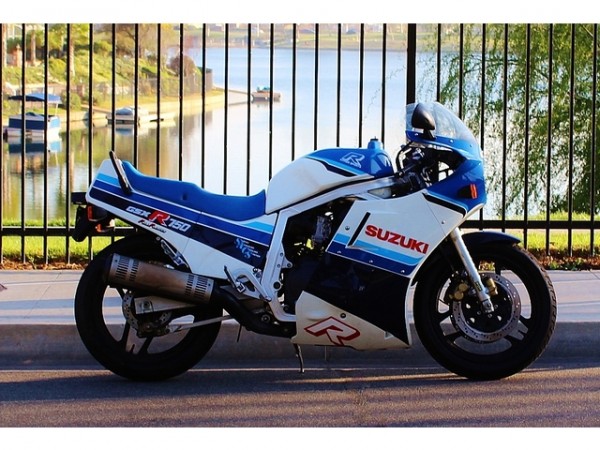 The GSX-R is a milestone bike in the history of sportbikes. Alongside an original 900 Ninja or maybe a 916, the GSX-R created a moment in time that revolutionized the way the world looked at sportbikes. Like Kawasaki before, or Ducati later, Suzuki followed a simple concept: remove weight, add power. By painstakingly engineering every component to be as small and light as possible, Suzuki was able to blitz the competition both on the track as well as in the showroom.
While the R model LE bike with the dry clutch is the hot ticket, even the "garden variety" Gixxer of this era has the potential to wreck havoc in the canyons. The powerplant is impossibly small for the time period, as Suzuki tossed the liquid cooling and radiator in favor of air cooling (lighter) and enlarging the oil cooler to help cool the beast. Wrap that motor up in an aluminum frame and cover the whole thing with slab-sided bodywork that really sets the racebike tone, and a star is born.
From the seller:
NO RESERVE
A VERY RARE FIND
1986 Suzuki GSX-R
750cc
MINT CONDITION
2,807 REAL MILES
MAJOR RECENT $928.79 SERVICE (89 MILES SINCE SERVICE)
ONE OF THE NICEST FIRST PRODUCTION GSX-R'S AVAILABLE

DON'T LET THIS ONE GET WAY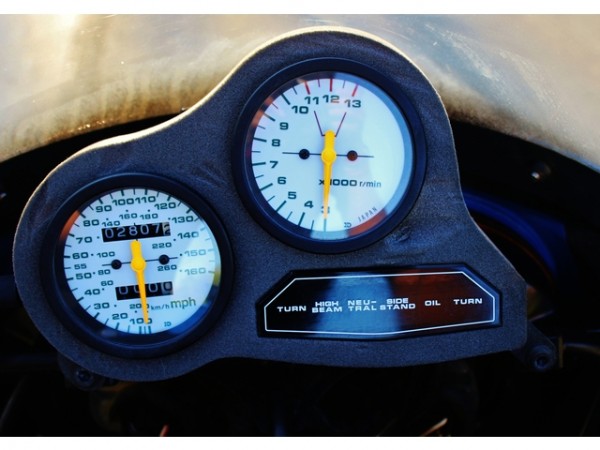 While the 1986 GSX-R750 was indeed the first year this motorcycle was made available in the US, it was actually released in other parts of the world in 1985. That makes the GSX-R lineup some 28 years old – and still going strong. That is not a bad run for a model that continues to be at the front of the pack as far as competition is concerned (anyone check out AMA Superbike at Daytona?).
Regarding value and interest, the masses have spoken; there are a substantial number of bids on this bike. The current price sits at $4,051, and there is no reserve. Somebody will be riding home a piece of history when all is said and done. For your chance to check out the pictures and details, click the link and jump over to the auction. Compared to some of the crazy prices we have seen on bikes that you likely would not ride much, this one is setting up to be a bargain in the making!
MI