Clinton, Washington – 16,660 miles – Currently $2,065 (Reserve Not Met)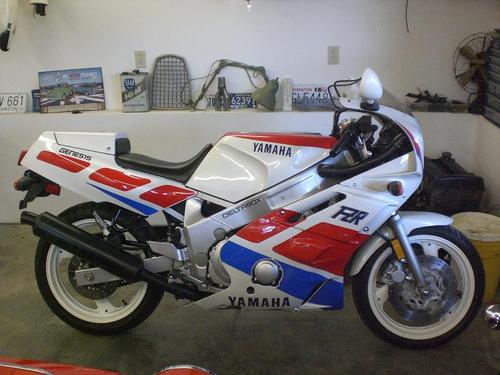 Here is a cool score for all you fans of survivors out there and all you Yamaha fans out there. The FZR600 was Yamaha's break through into true supersport machinery in 1989, and these bikes were an immediate hit. The FZR600 was lightweight (for its time) and came with a 90hp Genesis engine wrapped in a steel Deltabox frame.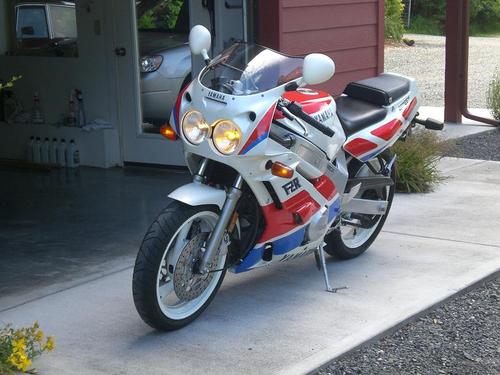 The bike up from grabs here is a bone stock example, which is definitely hard to come by in a 20-year old sport bike that was never intended to be collectible. The only issue is some scuffing on the engine case from a drive way tip over. It is a shame that this occurred, but it would ease the mind for someone who wants to ride this thing. Some photos show a solo seat, and some don't. I am hopping that comes with the bike still.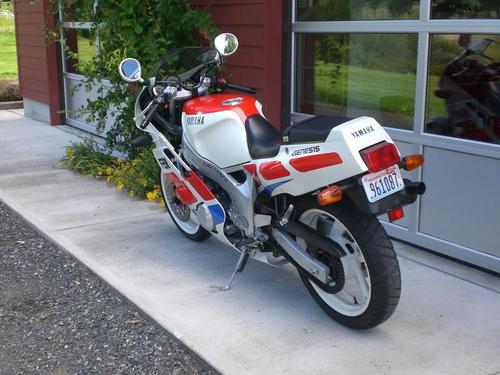 From the seller:
ForSale. A 1989 YAMAHA FZR 600, This bike is totally stock and original. It's in excellent condition for it's age. Everything works great, the bike runs, shifts, stops and handles great. Comes with factory optional solo seat cover. It's easy to switch back to a passenger seat. Tires are a few years old, just had a oil and coolant service. So many of these FZR's have been modified, crashed and trashed. This one is 100% original right down to the exhaust. Cosmetically there is only minor scuffing on it's engine cases and lower right faring ( see pictures ) from being tipped over in a drive way, the rest of the bike is fantastic. Workshop manual included.
If you wanted one of these in 1989 but couldn't quite swing it, now is the chance to bring out that teenager inside by picking this FZR up. Obviously, a maintenance history of some sort would go a long way with the value of this bike, but miles are pretty low considering its age. Bidding is active, but the Reserve remains on. I can't imagine it be too far off of the current price and would like to think that this could go for $3-$3.5k depending on how bad someone wants it. If you want it, then click here to jump over to the auction!
-JS