This Gixxer is the first edition of the mighty 1100cc powered, oil cooled GSX-R. Among the Suzuki fans, one of the most desired bikes to have. This particular example found in Switzerland belongs to the owner of a Suzuki dealership. When I first met him, it was to discuss the sale of 750 Limited Edition which now sits in my garage. Mr. Wernli has an amazing collection of GSX-Rs, CB Fours, Katanas and even Kawasaki H2. His bikes are all stored in the downstairs floor among a few cars as well. They are not advertised for sale, but if one is interested in a particular one, and is a true enthusiast he will not refuse a meeting and a chat about prices. I can confirm that his bikes are all well taken care of and are in perfect order. When I saw what he had, I felt like a little boy in the most beautiful toy shop. It appears that he has decided to part from his 1100 which is now advertised publicly.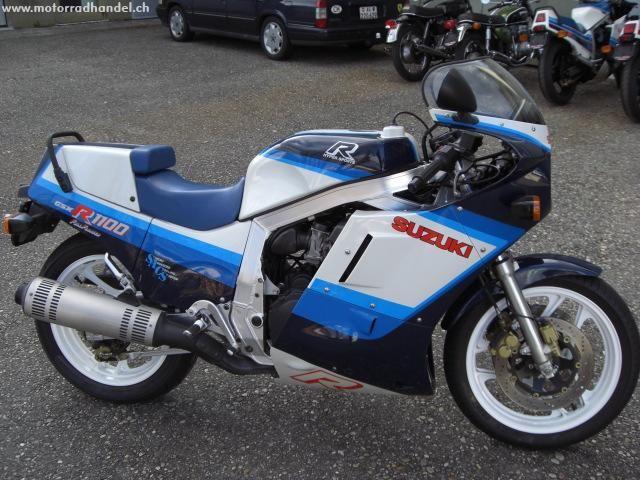 With just short of 32000 km, and at a price of about 7500 $, this won't be the cheapest GSX-R you will come across. But then again, quality matters. On my 750 LE, despite the fact that it had only 1000 km on the clock, he changed the oil and brake fluids every year, he ran the engine regularly and kept the fuel tank 100% full. He also fitted some rubber tubes from the "nipples" of each carburetor to a single collecting larger pipe at the bottom of the bike
This was done to ease the process of emptying the carburettors every time you are about to store the bike. At the moment of sale he also gave me a few bottles of gasoline additive to stabilise the fuel in the tank. So, trust me, the guy knows his business.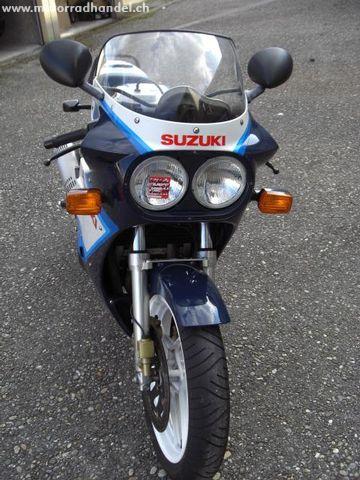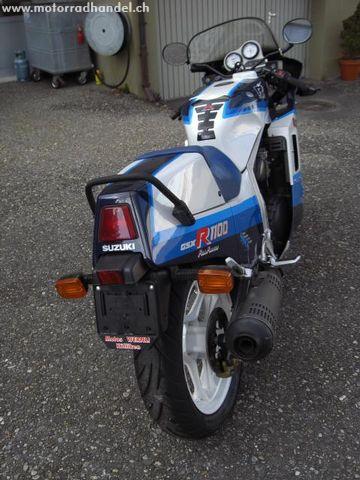 If you are interested in this pristine example, go ahead by contacting Mr. Wernli himself at the link below.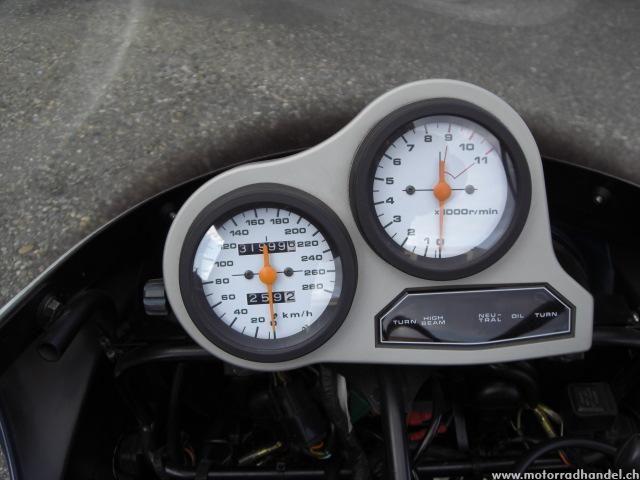 Claudio