Update 2.25.2019: We last saw this bike listed by the same seller in November of 2017 for a buy-it-now of $10,500. It's back on eBay and bidding is underway. Good luck to buyers and seller! Links updated. -dc
After a short quiet period, friend of the site Gary in Utah is back on eBay, somehow with yet more incredible grey-market machines on offer. Today's offering is a lovely 1994 Yamaha FZR400RR SP, the gnarliest 400 Yamaha made in the '90s, sharper, faster, lighter and angrier than the bog-standard FZR400R and FZR400RR.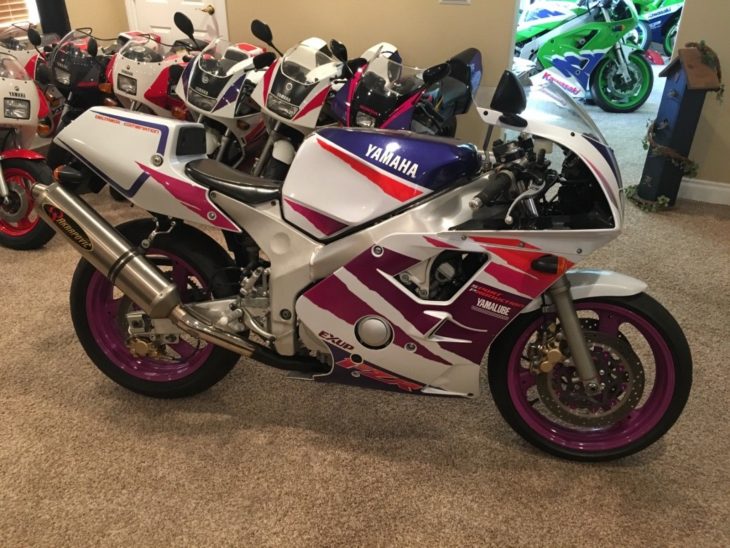 These got license plates, but they were really best suited to track use, with carbon bits, solo saddles, fully adjustable suspension and a rack of flat slide carbs complemented by a better exhaust and a modified intake. There were faster 400s out there, but the Yamahas had a reputation for corner speed and handling accuracy that still draws wistful stares from Those Who Know.
Being from Gary's collection, the bike you see here is surgically clean and in near-perfect condition, with all its legal rigamarole taken care of and a clean title. It has covered a handful over 6,000 miles, so it should be good to go for many more.
From the eBay listing:
Up for sale is a very rare, seldom seen 1994 Yamaha FZR400RR-SP with only 10,224 kilometers (6,353 miles). Bike is in gorgeous condition with only a few light scratches, scrapes and handling marks from its ride thru life. Bike comes tastefully upgraded with Akrapovic slip on exhaust, steel braided brake lines, Coerce rear sets and aftermarket grips. Everything else is stock. Fairings are 100% genuine Yamaha factory. Bike runs like the day it was new. Comes with new battery and new engine fluids. $200 deposit due immeadiatly after sale thru PayPal. Remaining balance due within 5 business days by check, bank wire or cash in person. Please text 801-358-6537 for more pictures or with any questions. Bike comes with Utah state title and is titled as a streetbike for road use.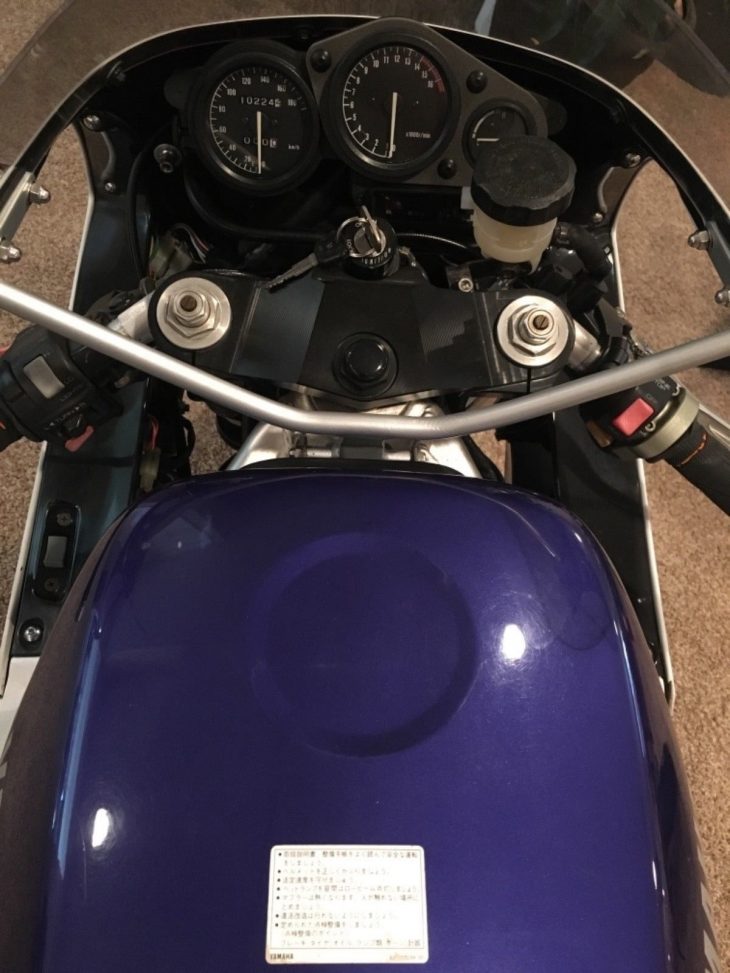 The Buy-It-Now for this 14,000-rpm mini beast is set at $10,500, which is big money for a little bike, but the SP's rarity and reputation justify the outlay.