Warning!
This post is in our archives. Links in this post have been updated to point to similar bikes available to bid on eBay.
Every post will be sent right to your inbox every morning when new posts are made. We will never sell our list or spam you. Plus you can click links to bid or buy right from the email and skip the site entirely. Subscribe to Rare SportBikes For Sale today!
Hmmmm. A grey-market two stroke. I doubt anyone on this site will complain, as these illicit smokers have been in our DNA and part of our regularly scheduled programming since the beginning. And if you are going to collect something deliciously rare, why not opt for colors and livery that are slightly less common? Thus, today's smoking example is just that: a tasty Suzuki RGV 250 SP in the very striking Lucky Strike edition colors.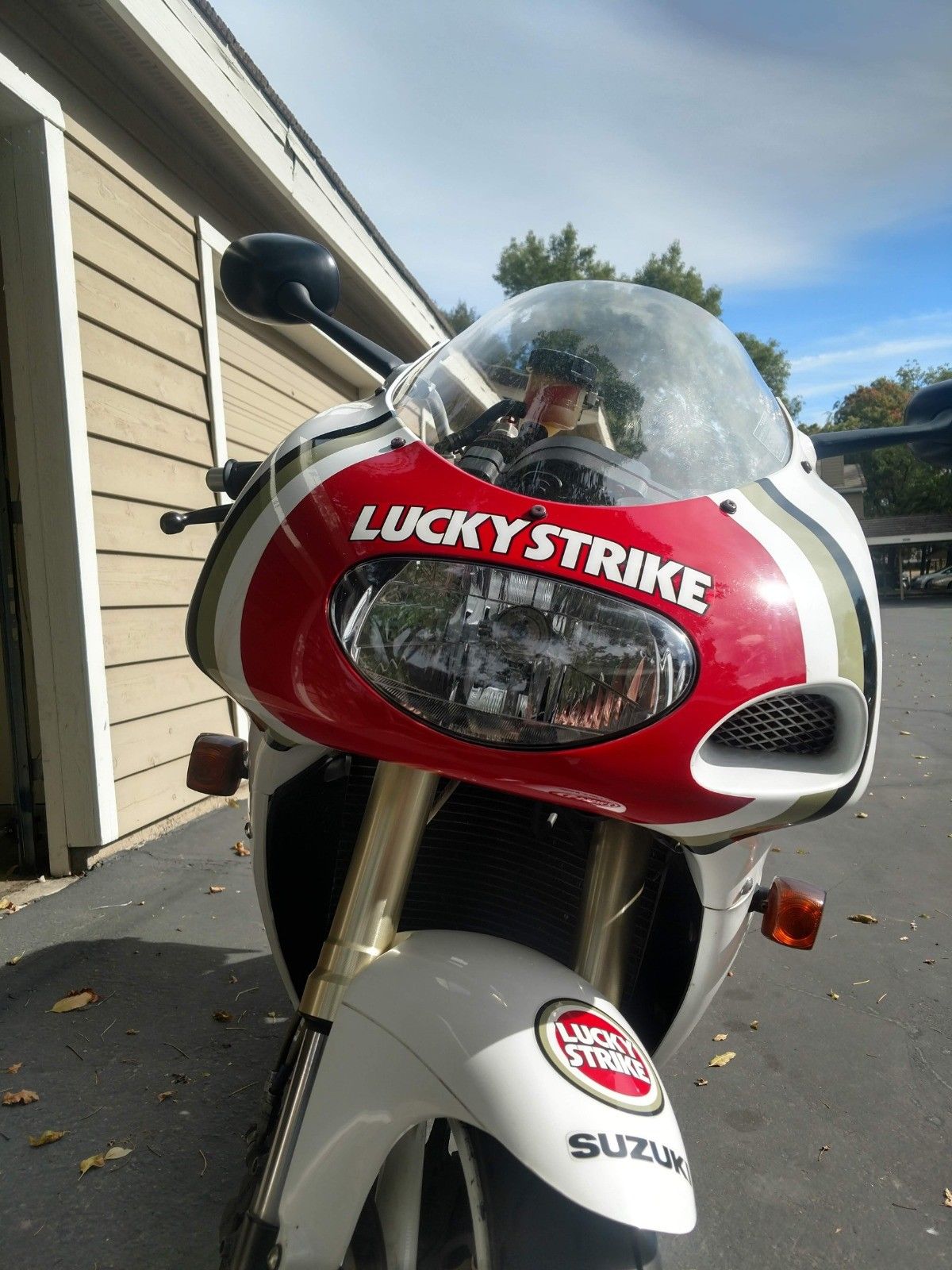 The Suzuki RGV 250 should need no introduction. But just in case you've just jumped over from more current four stroke machinery, let's whisk you back to a time when the BackStreet Boys and NSYNC were topping charts. What the world needed was something that sounded good, and the two-stroke soundtrack delivered. Based around a 90 degree v-twin, the second generation RGV represented the ideal mix of narrow packaging, perfect primary balance, and a wide-ish powerband. It was so good it was licensed by Aprilia for their excellent RS250 series bikes. This was a major leap forward from the archaic parallel twin formerly known as the Gamma, but there was more to come. Enter the VJ23 spec Gamma, and the world once again changed. 90 degrees gave way to a 70 degree vee configuration (better packaging and weight distribution), and unrestricted power was up to an estimated 70 HP. These were primarily Japanese home market bikes, so unrestricted expect to see about 40 HP on the dyno.
The RGV250 SP is technically a race replica, however it is in many ways race ready. A performer in the ultra competitive 250 home market class, the VJ23 has everything you might expect (and need) for the racetrack. Aluminum frame? Table stakes. Cool banana swing arm to maximize pipe and cornering clearance? Child's play. Dry clutch for weight and internal drag reduction? I can hear the rattle from here. Adjustable suspension is another given, as is the solo saddle. Two-up racing is for side hackers only. Outside of the power and speed restrictions and the necessary road gear (lights, horn, etc) there is very little keeping this bike from being a track day hellion. And given that it is the last variant of the 250 Gamma lineup – as well as wearing the ultra rare LS livery, this example wins on drool factor as well.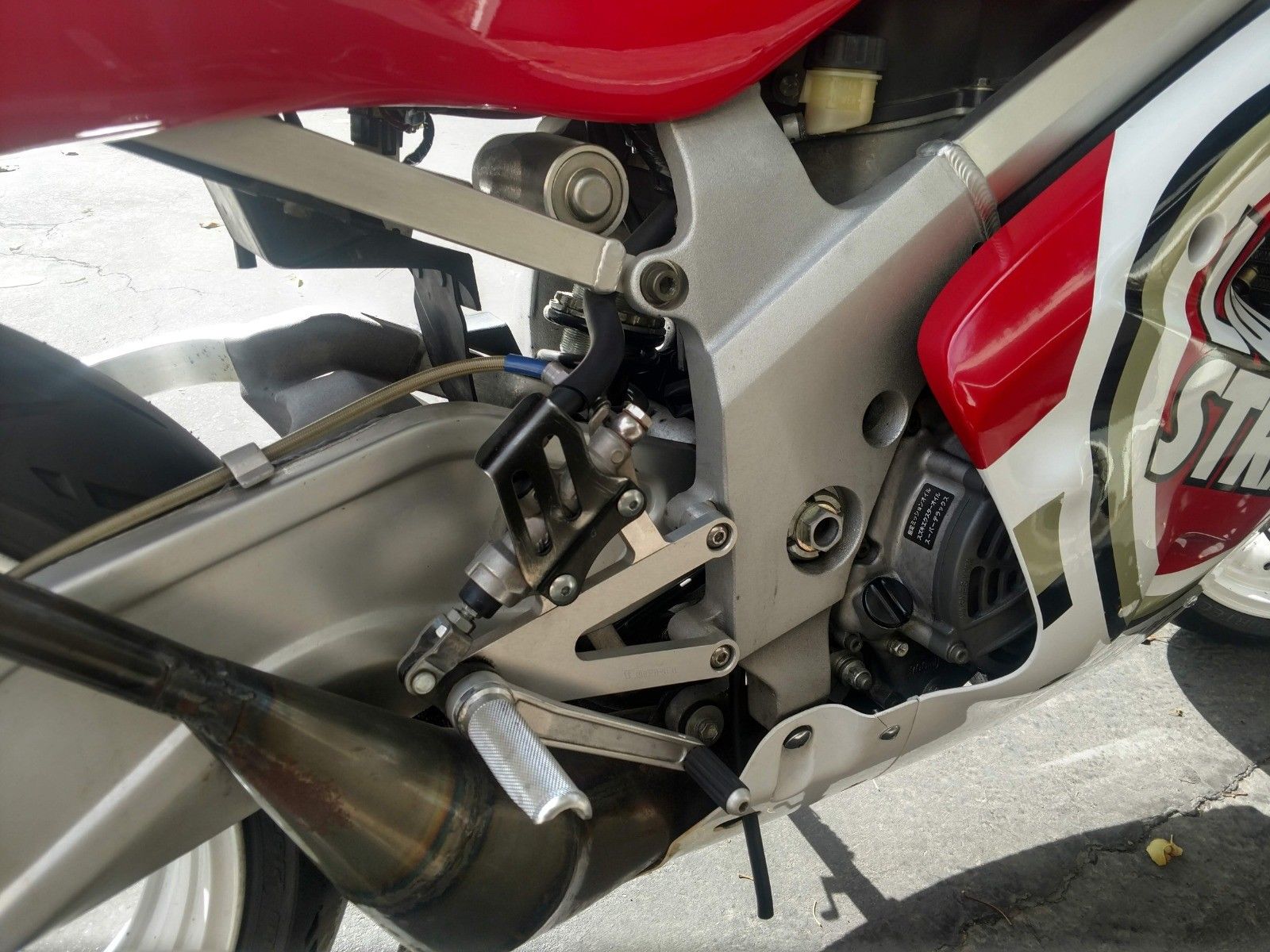 From the seller:
Suzuki RGV250 SP VJ23 Lucky Strike
RGV 250
10,581 Kilometers (approx. 6500 miles)
Clean title
Plated and titled for street use in Washington State, but was originally titled in California, and is eligible for re-registration and street use in CA. Tabs will need to be updated for the street.
Excellent condition
Full custom fabricated exhaust, titanium slash-cut rear sets– everything else completely stock.
Good tires, fluids, new battery
Runs perfectly, lots of power!
Cosmetics are excellent, with a few minor wear and tear scratches– she has been ridden, loved, and never raced.
Unrestricted Suzuki 2 stroke motor.
Engine top end was rebuilt at approximately 2500 KM 😉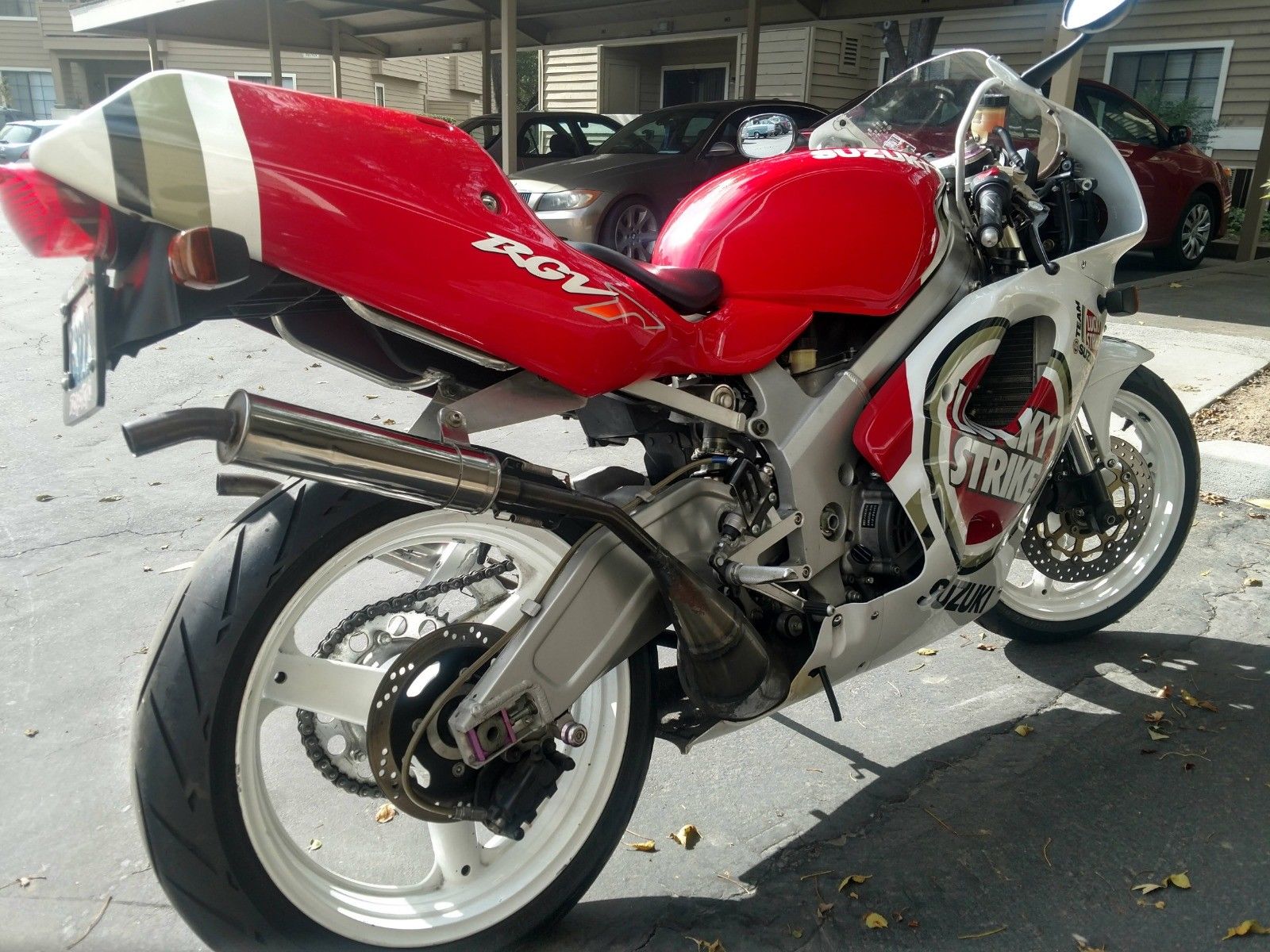 Here is the tricky thing about grey-market bikes in the USA: It's way cool to be different, but it's not always easy. Vehicles that were not officially imported into the US by the manufacturer are not guaranteed to be welcome at your local DMV. California is especially draconian about rules, unless you "know some guy." The seller states that this bike was a previous Californian, and that would smooth the way back into the state but I am not familiar enough with vehicle registration laws in order to concur. If you are interested – and you should be, given that this is a freaking Lucky Strike VJ23 – additional research would be recommended. The seller also does not have much feedback on eBay which can be concerning, but giving the benefit of the doubt many folks have one of something to sell and may not be a habitual vendor on an online swap meet platform such as the 'Bay. As always, RSBFS recommends you do your homework as a buyer. We can highlight the amazing bikes in the ether of the interwebs, but buying one is still caveat emptor.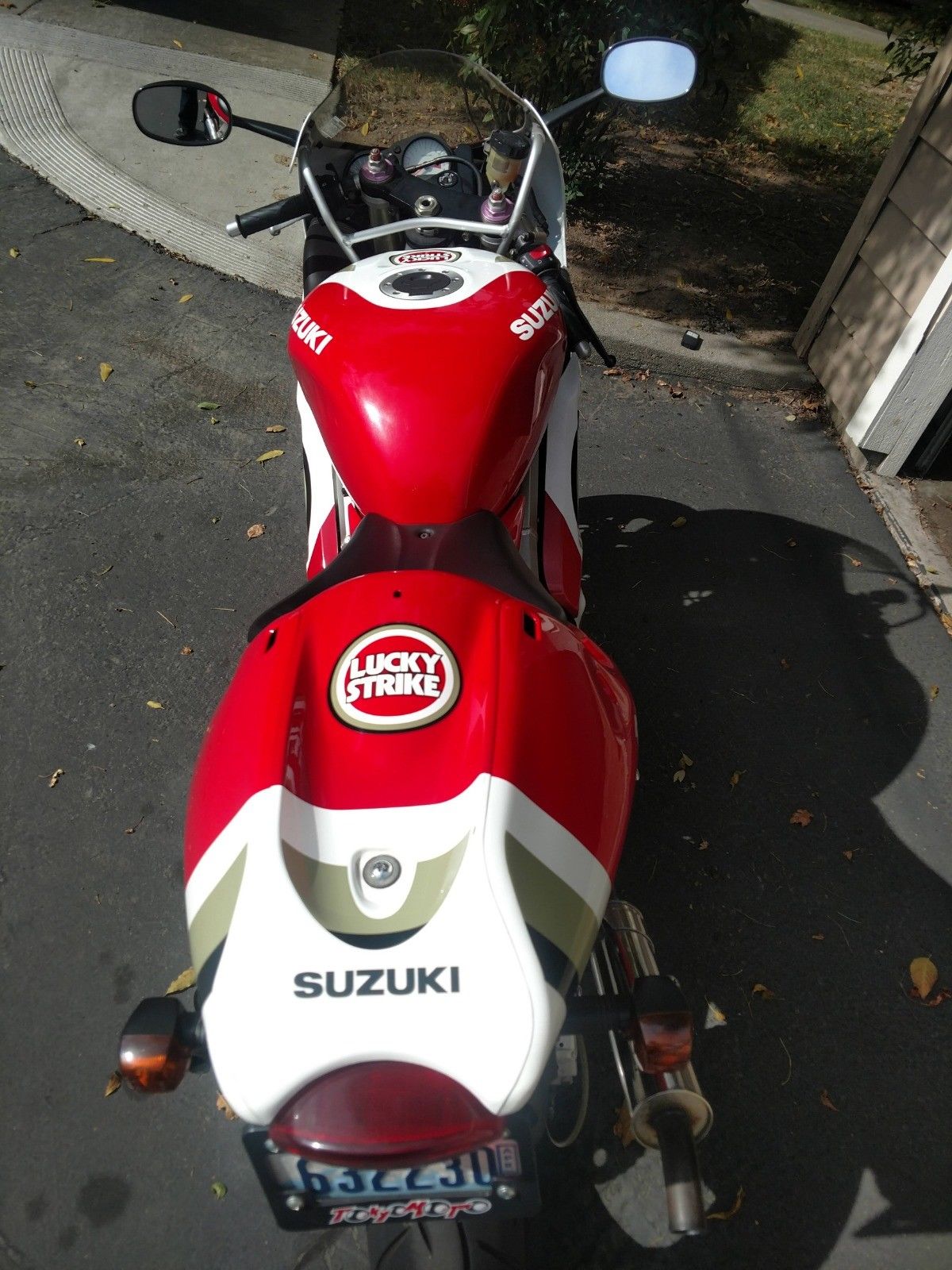 Most good looking, late model two strokes do not stick around for long. They are in high demand and short supply. This particular example looks to be very clean. There are few mods (exhaust and rear sets – and possibly a tail chop) and the seller claims it is de-restricted with a top end refresh only some 1500 miles ago. The bike is currently sitting with approximately 6,500 miles on the all metric clocks. There has been some interest by bidders, with pricing at the time of this writing up to $7,100 with reserve still in place. Well-heeled collectors can pull the "buy it now" trigger for a mere $12,750. If the reserve lifts at the double digit threshold this bike could be considered well bought. It is late in the riding season and interest is starting to wane, but good bikes are out there for those on the lookout. This 1998 Suzuki RGV250 SP Gamma in wonderful Lucky Strike red/white might be just the thing to keep you warm as the days turn chilly. Check it out here, and good luck!!
MI