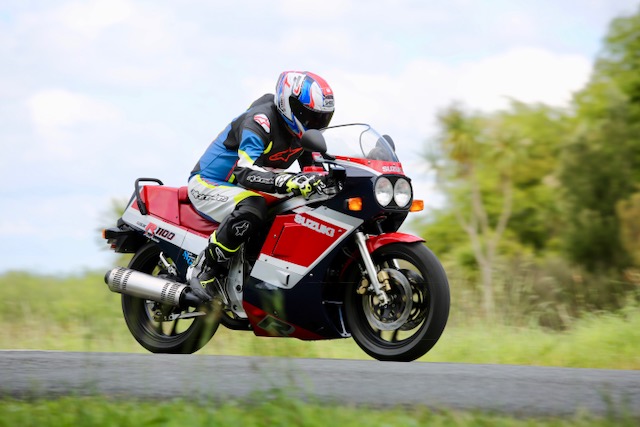 The 1986 Suzuki GSXR-1100 gave the world its first peek into the future of road-going superbikes, showing that big bore engines did not necessitate portly chassis and that outright speed did not preclude sharp handling. Based on the already cutting edge GSXR-750, the 1,100cc Gixxer cut the first mile of trail for today's featherweight liter-class machines.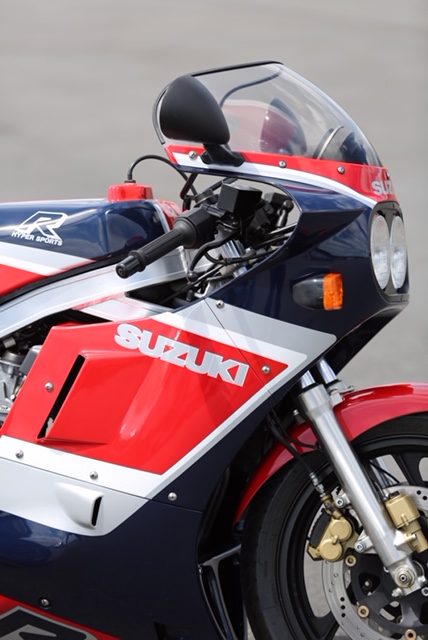 Despite their popularity and durability, 32-year-old Gixxers are hard to come by in any condition, much less anywhere close to showroom. This bike bucks that trend. It covered 840 miles as a new bike, and then was put in climate-controlled storage, hiding for 25 years before being shipped from Switzerland to New Zealand. It comes with its original tires, as well as a NOS replacement exhaust, seat cowl and windscreen.
From the eBay listing:
First year production 1986 Suzuki GSX-R1100

Based on the radical 1985 GSX-R750, the 1100 was released a year later delivering 137HP & weighing 197kg. The original GSX-R's were the first fully-faired production 'race replica' machines & changed motorcycling forever

This bike is a time capsule, totally original & unrestored as it left the factory 32 years ago

The first owner in Switzerland completed 840mi (1400km) & the bike spent the next 25 years in his temp/humidity controlled collection

After a global search for the best example GSX-R1100 on the planet I found this bike & purchased it end-2011 & imported it to New Zealand

This machine was inspected & serviced by the Suzuki NZ 'slabbie' expert, new battery & tyres were fitted (originals stored). The bike has since completed a total of 1350mi (2250km), has won shows & appeared in several magazine articles

Life has moved on I have other bikes & hobbies & this beautiful machine no longer receives the love it deserves. I feel it is time for someone else to care for & enjoy this piece of history

This bike comes with original documentation, manual, 2 x keys, original tyres & additional NOS spares:

*complete 4-into-1 exhaust system & additional spare heat shield
*solo seat cowl
*screen

A genuine piece of history, I have yet to see or hear of a better example of a first year GSX-R1100 for sale or on display anywhere in the world it truly is a special machine
Old sportbike values are on the rise as nostalgia for the era grows, and the GSXR-1100 occupies a rarefied place in motorcycling lore. With 140 horsepower shoving 440 pounds, these bikes are still demons, especially on modern rubber. This one deserves to be ridden and loved in equal measure.