Update 9.6.2018: Seller notes that this bike is now SOLD! Congratulations to buyer and seller! -dc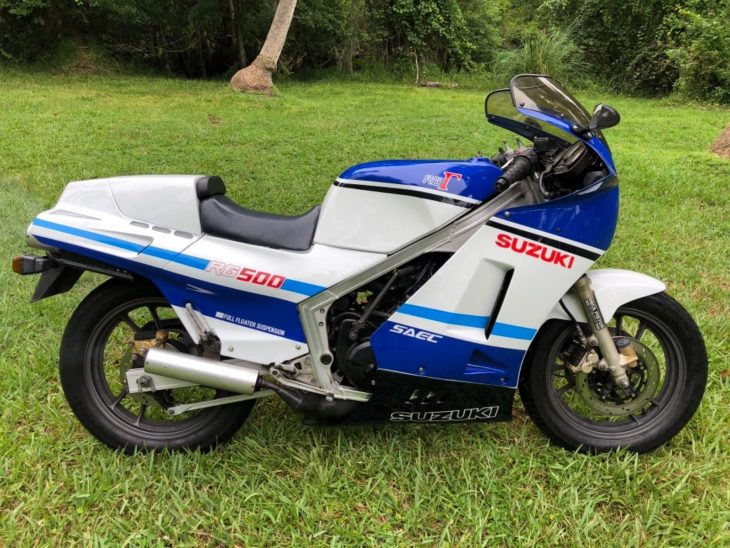 The Suzuki RG500 Gamma was the king of Sportbike Hill back in the mid-80s, as it tipped its hat to the high-strung square fours that a series of talented Americans were dominating with on the world stage. There were more successful Japanese brands on track, but the big 'Zook was the way to go if you wanted un-compromised road performance.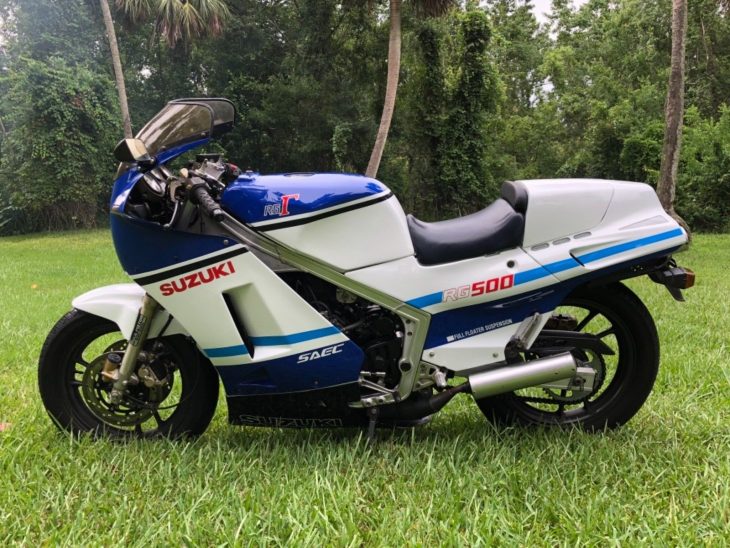 To make the machine compatible with the laws in its home country, Suzuki de-bored the 500 to produce a 400cc version. The 1986 Suzuki RG400 before you is a rarer beast than its hairy-chested stablemate, and is a fantastic mount in its own right. This one is curious, as the seller says it's a 400, and the ad lists a 400cc engine, but it wears aftermarket RG500 bodywork. The original stuff apparently is included.
Still, as a stock example of an increasingly rare piece of 1980s gear, this bike checks a lot of boxes. The bodywork and drivetrain are clean, but not so much that you'd feel guilty riding the beast.
From the eBay listing:
1986 Suzuki Rg Gamma 400
Runs perfect, all stock, bodywork is aftermarket with excellent fitment, tank is original with small ding, currently has tank cover over tank to protect tank, comes with some original body work as well
Has 22,000 km which converts to 13,670 miles
Can assist with shipping if Needed
Call me with questions 954-809-8596 my name is mike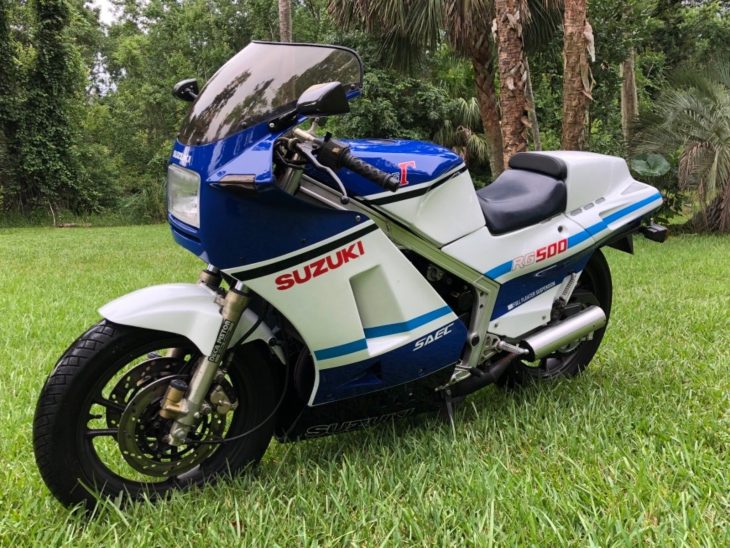 As these bikes get rarer and rarer, it will be increasingly hard to find one that isn't too nice to take out and properly enjoy from time to time. With the aftermarket plastics, this one should fit the bill nicely.