Update 8.12.2018: This bike has SOLD! Congratulations to buyer and seller! -dc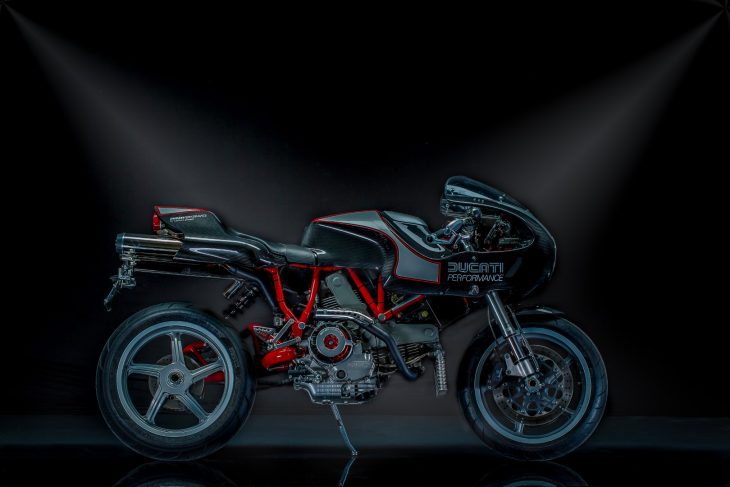 Italian bikes are sometimes accused of putting style before function, but I think it's more accurate to say that they prioritize performance and style over comfort and practicality… But in the case of the Ducati MH900e, style was far and away the most important priority, and everything else came after. Penned by Pierre Terblanche, the MH900e was meant to evoke Mike "The Bike" Hailwood's race-winning Isle of Man TT NCR-prepped machine and the replica MHRs that followed. The "e" at the end of the name was for "Evoluzione" as the bike is the spiritual successor of those storied machines.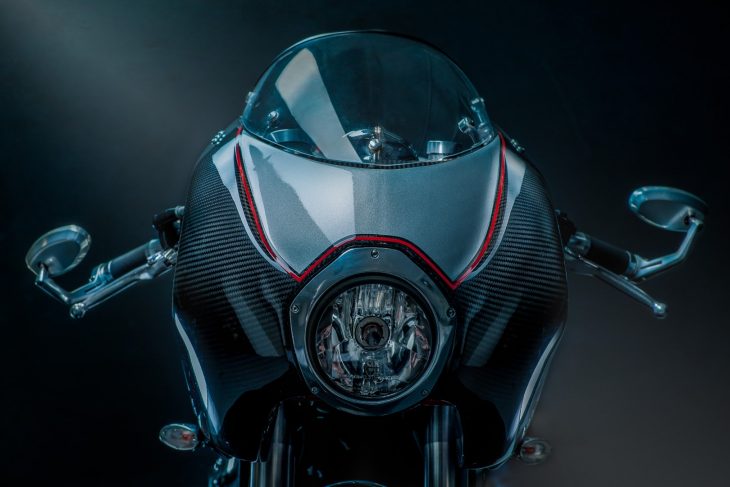 The MH900e's concept bike looks are wild and impractical, but its beating heart is Ducati's long-serving oil and air-cooled two-valve L-twin. Displacing 904cc, the twin pumps out an honest 75hp at the rear wheel along with respectable midrange torque. It's obviously not a powerhouse, but the 410lb machine has Ducati's race-bred frame geometry and quality suspension at both ends. The riding position is committed, with a long reach to low bars over the tank, high rearsets, and a tall seat that requires long legs if you want to put your feet flat at traffic lights.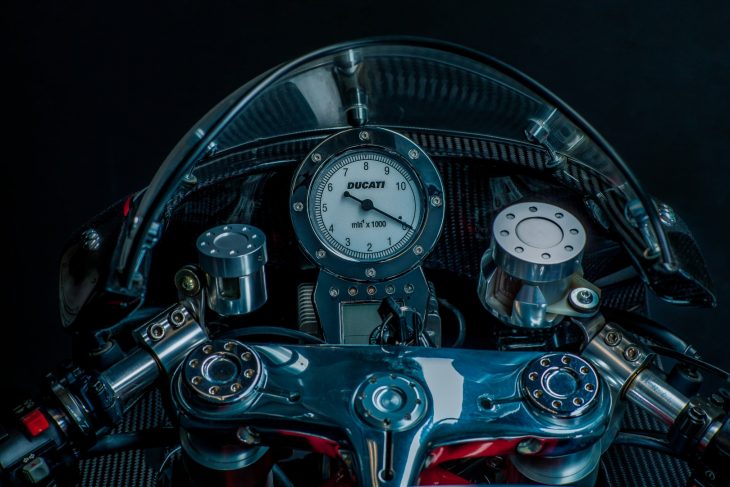 Frankly, there are just two things really stopping the bike from being a great back-road bike like the later Sport Classics: the brutal ergonomics and the insane, Harley Sportster-sized fuel tank. The ergonomics you can justify, but the tiny, 2.2 gallon tank means about 90 miles between stops, even with the two-valve twin's surprisingly decent mileage. It's a little shocking, since the bike looks like it'd have a generously-sized fuel cell, but most of what you're looking at is apparently an airbox.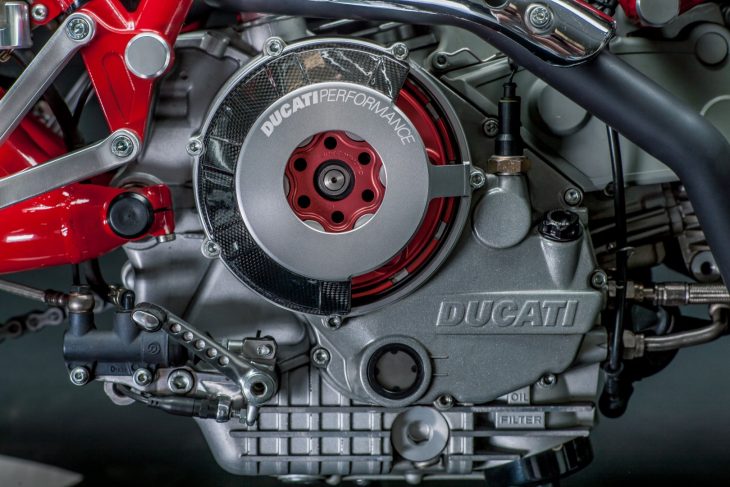 Luckily, California Cycleworks makes a much larger 4.6 gallon unit that doesn't require any permanent modifications to the bike to install. It appears to still be available and would make the bike much more practical. With just 2,000 produced between 2001 and 2002, they're rare and valuable enough that most seemed doomed to a life as display pieces, but that's a shame, considering the excellent handling, solid reliability, and easy-to-service engine.
From the Seller: 2002 Ducati MH900e for Sale
Ultra Rare 2002 Ducati MH900e for sale

Limited production 1812 of 2000
Mileage: 4,500 Miles
US bike from Oregon
Clean title like new condition
Price: $19,600 $18,000 USD

Factory upgraded Ducati Performance carbon fiber bodywork and tasteful parts including:

DP Clutch Cover
DP Slave Clutch Cylinder
DP Signals
Speedy Moto Pressure Plate & Basket
Rizoma Handle Bar Grips
Rizoma Mirrors
Staintune Slip-on Exhausts

Bike comes with:

Owner plaque
T-Shirt
Rear stand

All services done. Timing belts changed in 2017. New tires. Needs nothing. Bike is as is and does not come with additional parts.

Bike is located in Vancouver BC Canada. Serious inquiries only. No PayPal. Wire or cash only. The bike can be easily exported back to the US because it is an US bike. Shipping can be arranged at buyer's cost.

Price in USD
It is unfortunate that the original bodywork and other parts don't seem to be included, but the Ducati Performance panels are obviously an appropriate modification and look great, even if exposed carbon fiber reduces the visual ties to the red and silver of the original NCR bikes. The bike also includes a set of Staintune exhausts that look very similar to the stock system but let the bike sound more appropriately Ducati-ish. Considering the prices of Sport Classics these days, the $19,800 $18,000 asking price seems pretty reasonable, and is in line with other examples of the MH900e that we've seen lately.
-tad