Update 10.4.2018: This bike is SOLD to an RSBFS reader! Congratulations to buyer and seller! -dc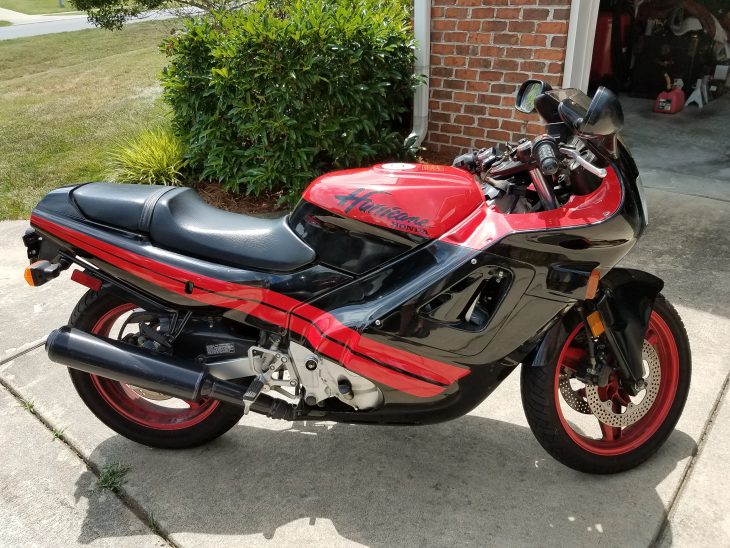 Ah, the 600cc Honda sportbike. These bikes have long made a name for themselves for being something of a Goldilocks: fast, taught, capable, all-day comfortable bikes with a race-proven pedigree. As technology has evolved, the more focused 600s have caught up with the little Honda's comfort and build quality and maintained their harder edge, but the weapon from Big Red maintains its mass appeal to this day on a fairly simple formula.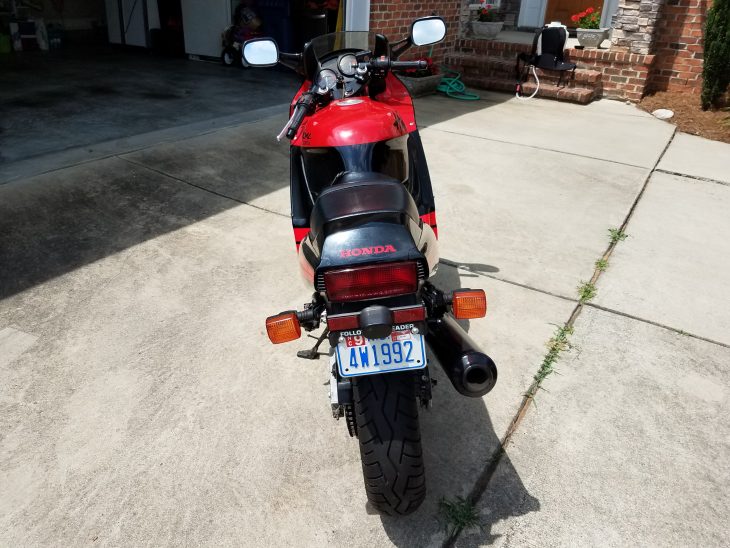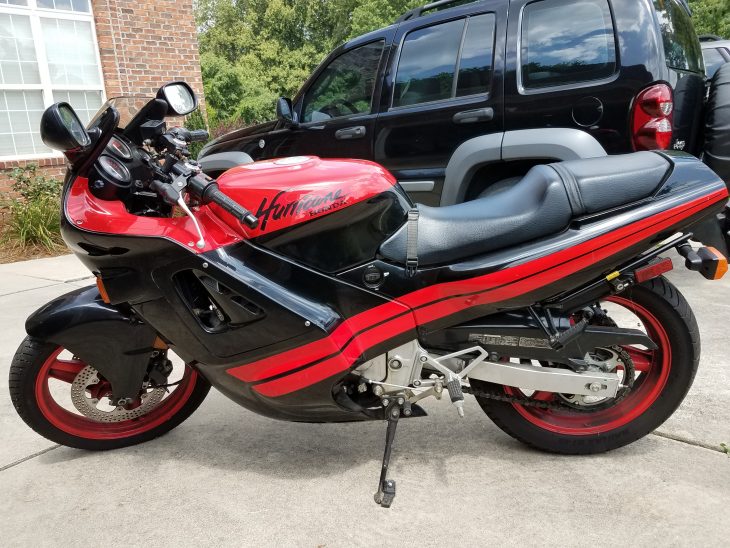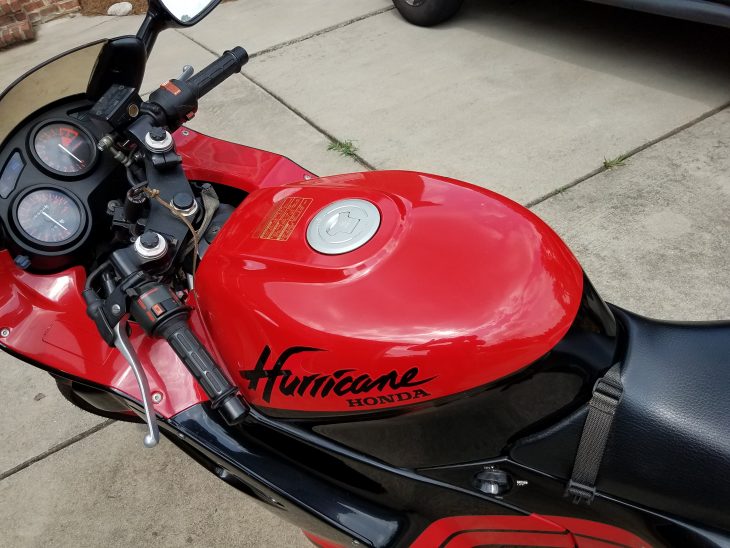 The 1987 Honda Hurricane 600 is the ancestor from which the street-focused, track-capable 600 takes its pedigree, and this example is an unmolested and well-loved exemplar of the marque. It has been garaged by one careful owner its whole life, and has reportedly never been dropped or seen rain. Because it has been largely sedentary, it will need a going over, including a new petcock and battery and a carb syncing. The tires are low mileage but are five years old, so they, too, should probably be replaced.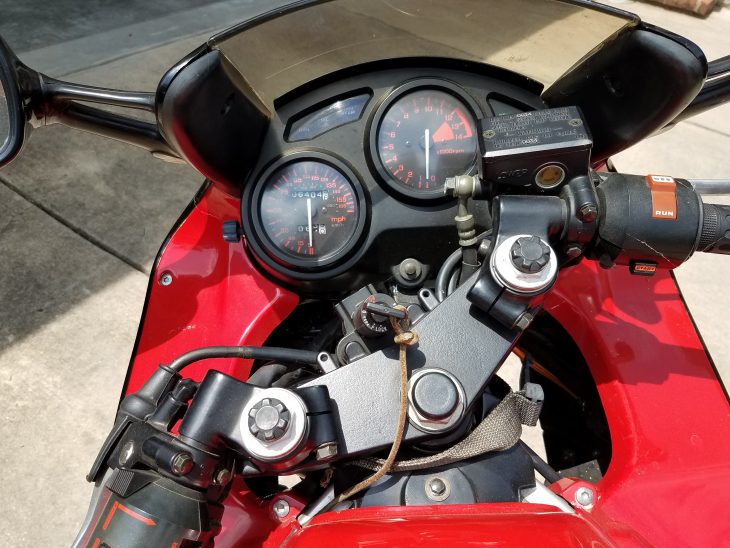 From the seller:
I bought this bike brand new in '87. I was 29 at the time. My wife of as many years, says it's time to let her go. Right after a long day on the parkway with this bike, my wife found out she was pregnant with our first daughter. That was 26 years ago. It have been stored inside all its life. Other than being washed, I don't think it has ever been rained on. The bike is all original as I stated. The tires were replaced about 5 years ago and probably have less than 500 miles on them. I had new boots on the carbs as the old ones were cracked. I think I have a new set of high performance jets somewhere. If I were going to keep the bike, I would have the carbs re-synced. As I stated the petcock is leaking and the battery needs replaced. I am sending you the rest of the pics. I can call you on Monday and give you a credit card for the listing. I also have a single seat faring for the bike. It's still in the box it came in. I could sell it together or separate. I would like to think this bikes worth $4500.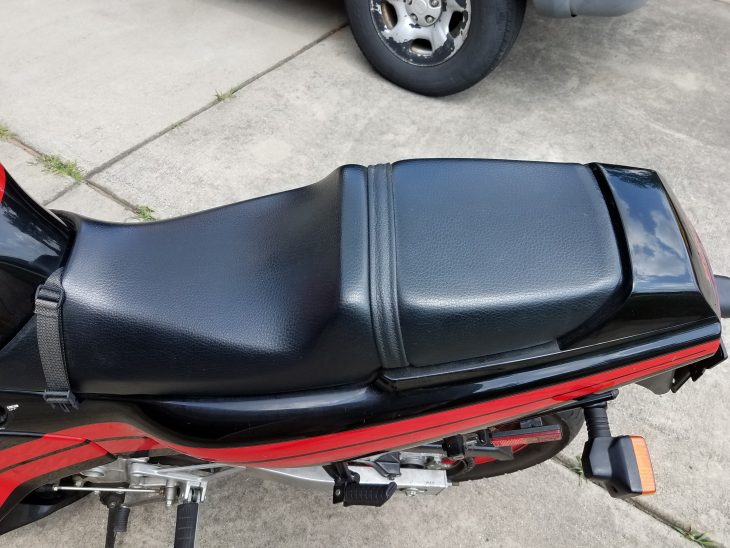 It's rare to find a Hurricane these days, let alone one as nice as this one, despite the fact that they can't be called rare. Still, it will be a great addition to a collector's warehouse or rider's garage if the new owner is even half as careful as the original owner was. The ask is set at $4,000.