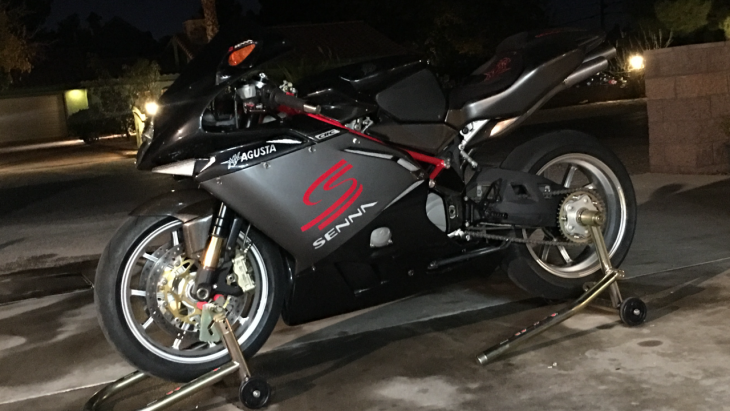 To those of you who hang around this site enough, the MV Agusta F4 Senna should be a pretty familiar sight. We've covered a few of them this year, and breathlessly deliver the spec sheet and production numbers every time we get the chance. This example is number 87 of the total run of 300, and has covered about 7,500 miles over its life.
Though it is now approaching its 11th year, the Senna is based on the F4 1000R of the same era, which means you get tons of modern conveniences, including a trick engine braking assist system, smoothed-out powerband and mod cons like radial Brembos and adjustable suspension. Oh, and 174 horses from the 1,000cc inline four.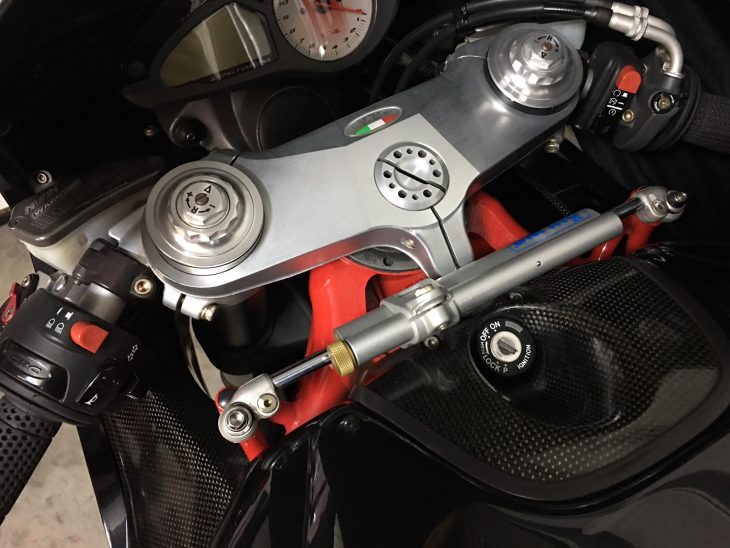 The Senna edition, named for MV designer Massimo Tamburini's good friend and F1 world champion Ayrton Senna, gets special paint and bodywork, Marchesini wheels, and an Alcantara seat to boot.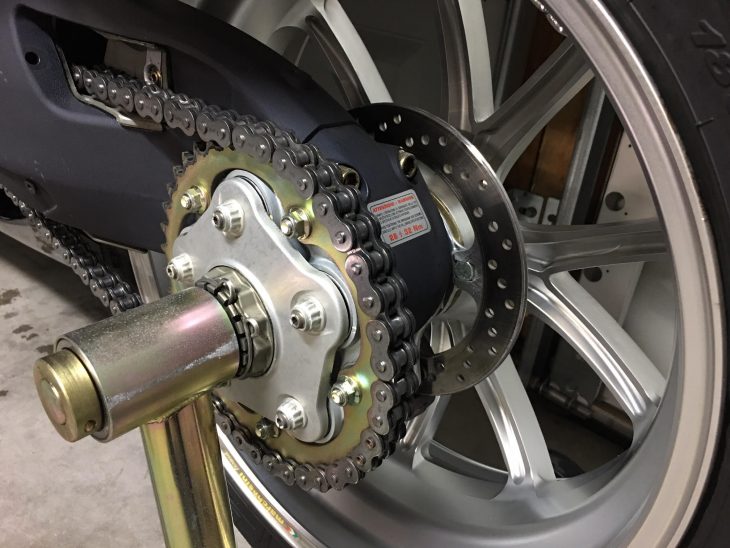 From the seller:
["For Sale – baby coming – literally!

2007 MV Augusta F4 1000 Senna.

Remarkably rare and clean.

Certified #087/300

7300 miles.

Lots of carbon fiber.

Priced to sell.

Threw on some Super Corsa race takeoffs so I could go knock the dust off. The stock tires were old and unridable. Personally I prefer the Super Corsa, it feels way better! But I can change the tires to what you prefer.

It's pretty obvious the bike has never been on a track.

$16,495 obo

Accepting Bitcoin, Bitcoin Cash – will discount.

Location: Las Vegas

Call to discuss:

424-345-4333

Email: Webbasedmoney@gmail.com
Wire Secure Messenger: webbasedmoney

Steve
You read that right, if you want to be old-fashioned and do things with Long Green, that's perfectly fine, but you will get a discount if you plan to pay in Bitcoin. In today's money, one Bitcoin is roughly $15,000, though analysts predict the cryptocurrency could fluctuate between $6,500 and $22,000 per in 2018.