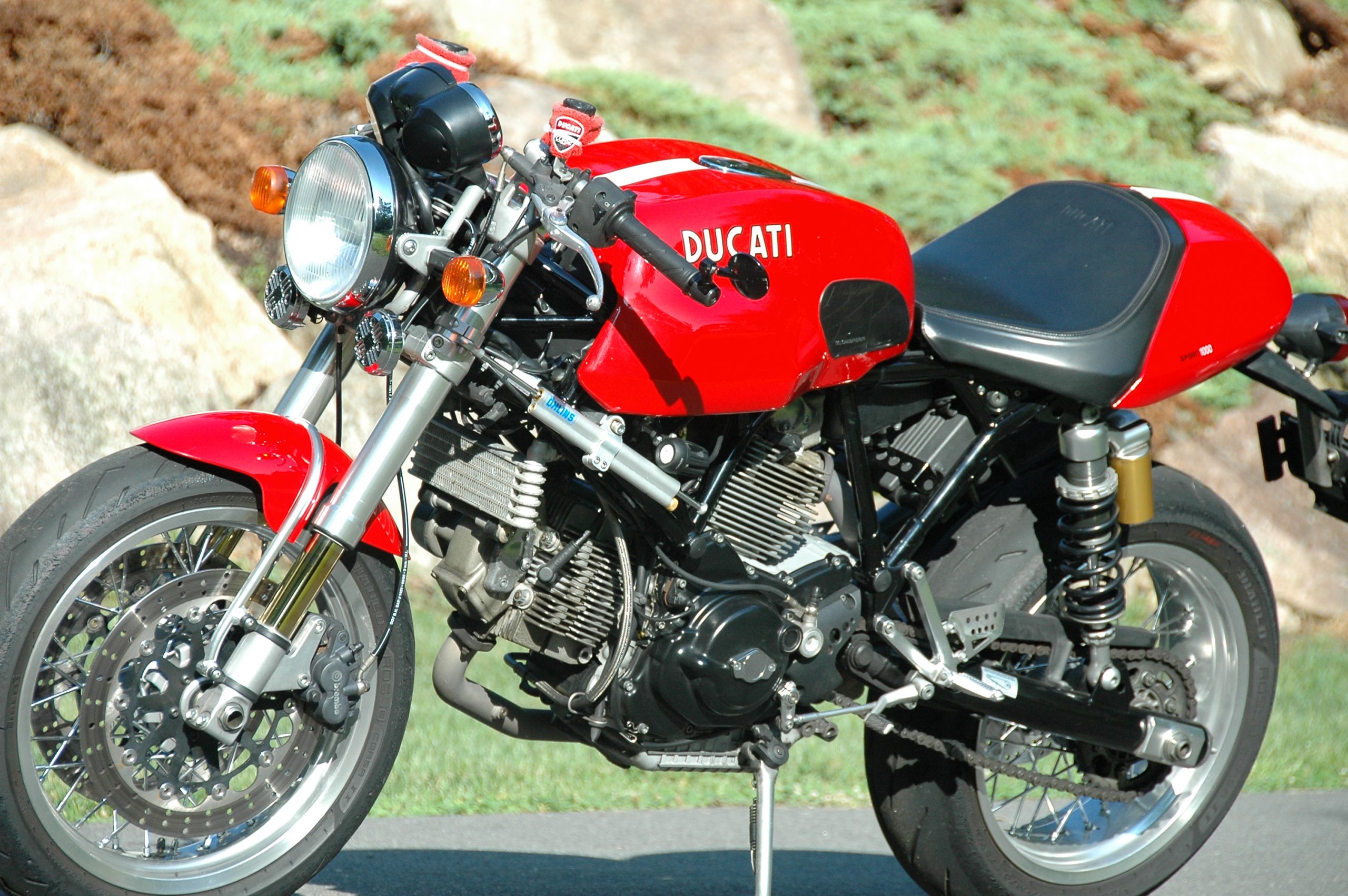 In 2000 Pierre Terblanche made his name as a Ducati designer when the Bologna brand released the MH900e – a reimagining of the classic Mike Hailwood Edition Super Sport. So popular was this evoluzion design that the mold was cast and the Sport Classic line of revamped classic models began. Today's Featured Listing is one such model of that line, a 2006 Sport Classic 1000 with single seat and a huge list of upgrades. This is the first model year of the Sport Classic lineup, which makes it all the more valuable to collectors.
Featured Listing: 2006 Ducati Sport Classic 1000 Monoposto!
All Sport Classic 1000 models (including the Paul Smart) were powered by the venerable Pantah-evolved engine, the very same behind the S2R Monster motivation. That means 992cc of L-twin goodness, two valve, desmo-activated heads, toothed rubber belts to drive the camshafts, and dual spark plugs per cylinder. Known as the DS9, this is the "dual spark" workhorse that appeared throughout the aircooled Ducati lineup. With approximately 90 HP and tons of low-down torque, these motors have legendary reliability and longevity – not something you often hear told of Italian exotics. The rest of the bike is neo-throwback: A unique trellis frame exposes the big lump of an engine, but the artistry has been taken to a new level with the asymmetrical nature of the rear suspension. Looking like a twin shocker, the Sport Classic has the spring/damper on the left side only. The engineering is clever, saving weight while allowing the bike to appear as an old twin shocker and giving the appearance of a modern single sided swingarm at the same time. Of course the Sport Classic has a conventional swing arm (not single sided), but with the right side upswept exhaust the effect is all the same.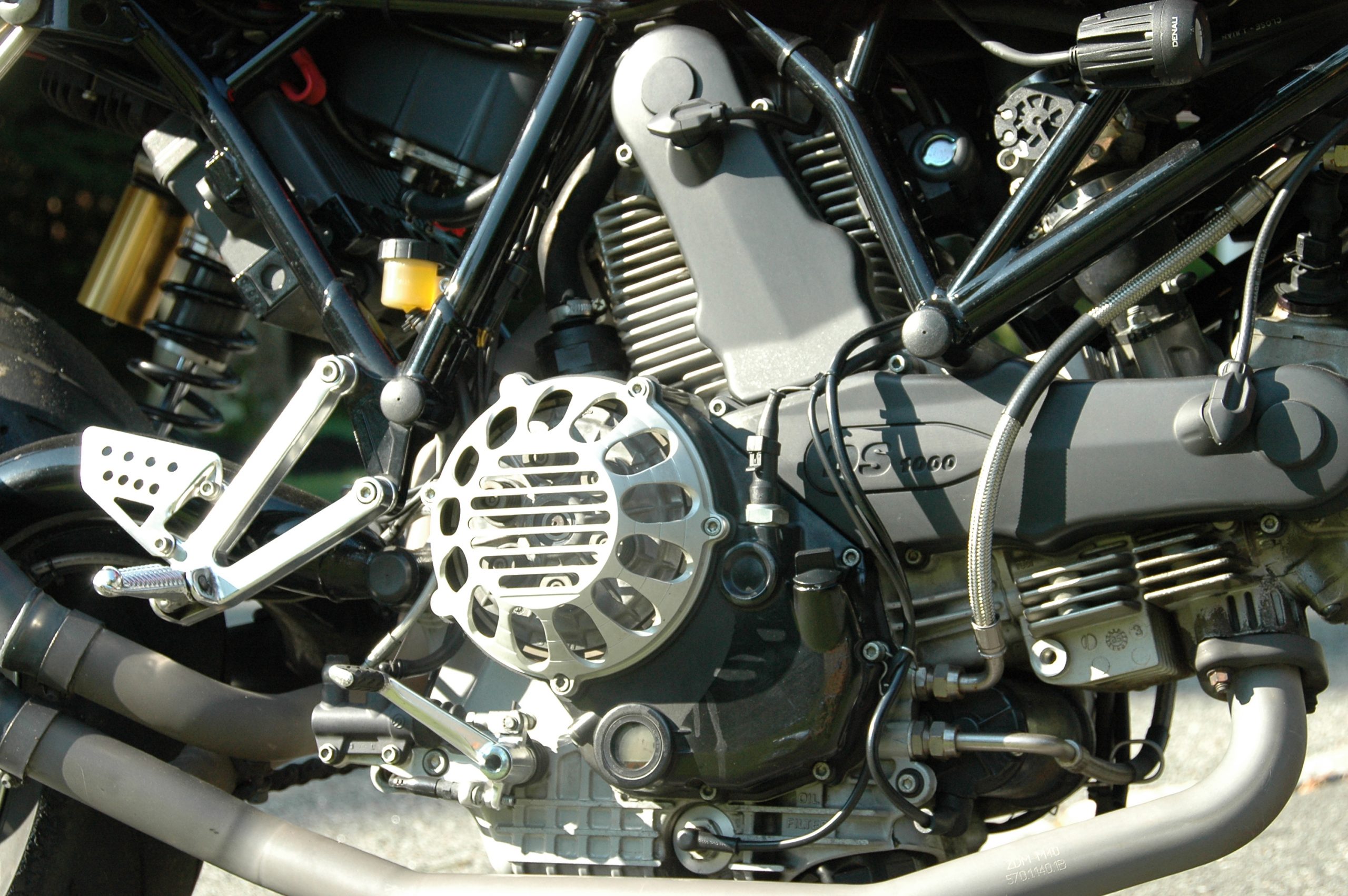 From the seller:
– This 2006 model was the only year with asymmetric swingarm, single rear monoshock and dry clutch
– One red and two black keys plus the code card
– Fully adjustable front suspension (sourced from S4R Monster of same period). OEM forks are included as well
– Ohlins steering damper
– Tank epoxy coated and run on 100% pure gas (no ethanol)
– Shotgun Termis and performance EUC & filter
– Relocated rectifier for improved cooling
– Micro Denali LED spotlights for extra visibility
– Bronze valve guides (2015)
– Miles 14,500
– Recent Pirelli Diablo Rosso Corsa II tires
– Branded Cover
– Pitbull pins and frame
– Pitbull rear paddock stand
More from the seller:
Bike is stored in a heated garage and ridden around 700 (dry only) miles a year for the past six years on Desmo club rides, generally around NJ or occasional track day to blow out the cobwebs. Never crashed, dropped or raced. Last major service was at 10,200 miles (by ECS in NY). Since then, I service & change oil, filters, brake fluids etc every year, and change belts and check valves every two years, with OEM parts from Cross County Ducati (NJ).

Price: $17,950 ONO
Contact Jeremy Condie at jeremycondie@aol.com or (347) 837 9058
There are a lot of easy to miss details on a Sport Classic. You might look at simply what isn't there. Your eye may simply wander over the tank and seat assembly and think it an Italian take on the British cafe scene, but up close there is engineering and ingenuity in spades. If the devil is in the details, these first generation Sport Classics might just sprout horns and a tail. And then there is the performance. From the booming exhaust note to the rolling waves of torque, from the rock-solid chassis to the suspension and huge brakes, the Sport Classic is a bike that makes a statement whether parked, tooling around town, or even on a spirited track day ride. This is a bike that can do it all and look great doing it.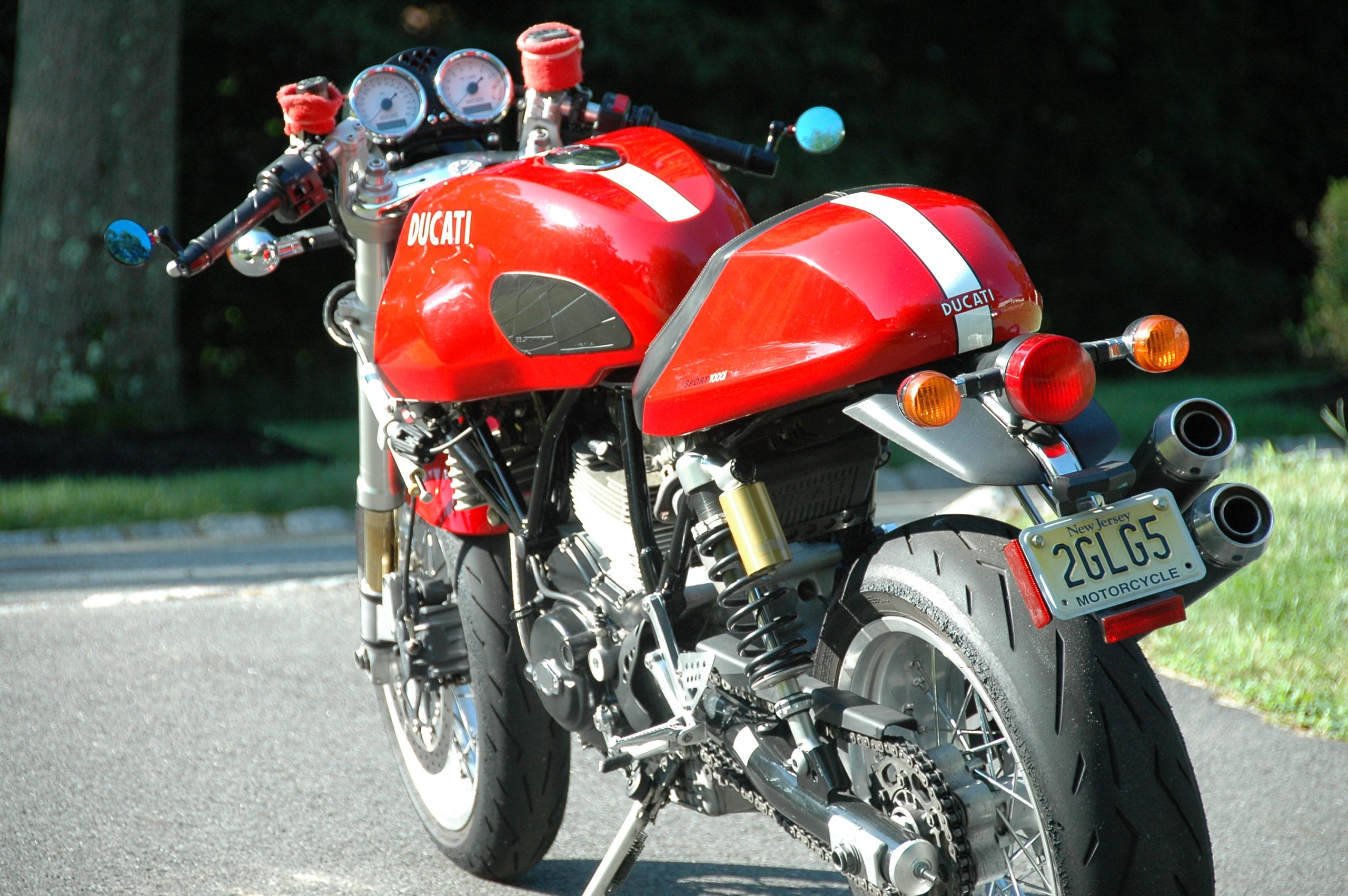 Today's seller is someone who has loved, enjoyed and actually utilized this Sport Classic as intended. He is very knowledgeable about the model, and can answer any questions. This beast comes with a number of significant upgrades including the beautiful Termi exhaust, which has been properly paired with intake and ECU updates to extract maximum performance from the package. Maintenance, as can be expected, has been completed regularly. The pictures show a very clean and cared for example of the breed. Destined to continue the collector trend of milestone Ducati models, this 2006 Ducati Sport Classic 1000 is listed for $17,950. Check out all of the pics and add-ons, and then give Jeremy a shout. Good Luck!!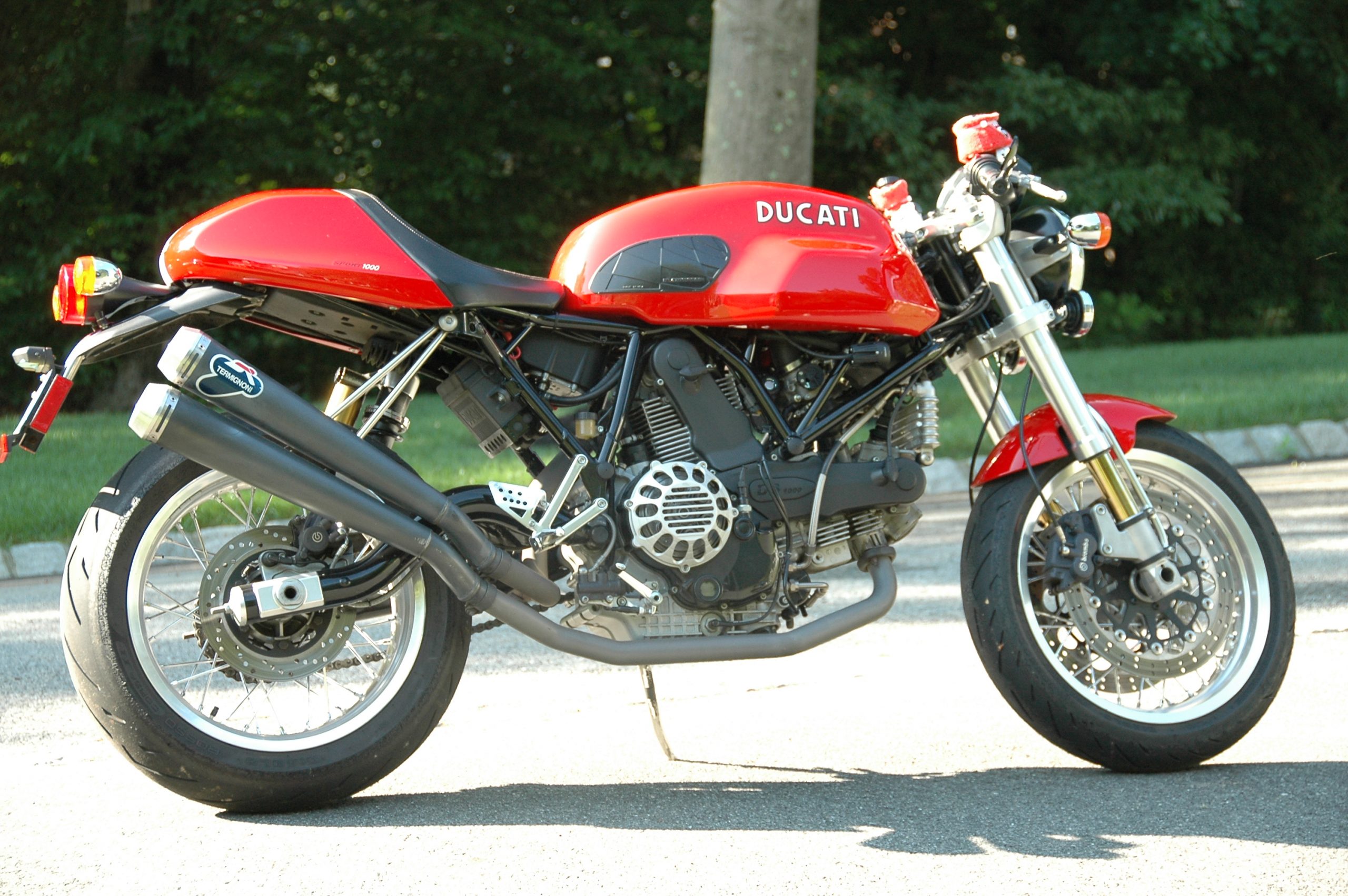 MI