Update 1.2.2019: Brent has renewed his Featured Listing for this RC51. Good luck to buyers and seller! -dc
The Honda RC51 got right to the point when it came out, knocking Ducati and the other Japanese brands off their seats at the top of the World Superbike grid beneath future MotoGP star Colin Edwards. To do it, they had taken a page from the Italians' book, relying on rules that let v-twins have 1,000ccs to take it to the 916 and 998. It won the title again in 2002, and accomplished the same feat in AMA Superbike with the peerless Nicky Hayden.
The RC51 did it all with reliability, aplomb and majestic build quality -- the only way Honda knows. It was a death blow to Suzuki's wayward TL1000R, which never really hit its stride as either a street or race bike, and it showed the Italians that mechanical sex can also be totally reliable. The critical numbers from the throaty, snarling v-twin are: 130-ish horsepower at the crank, and the better part of 165 mph on the big end.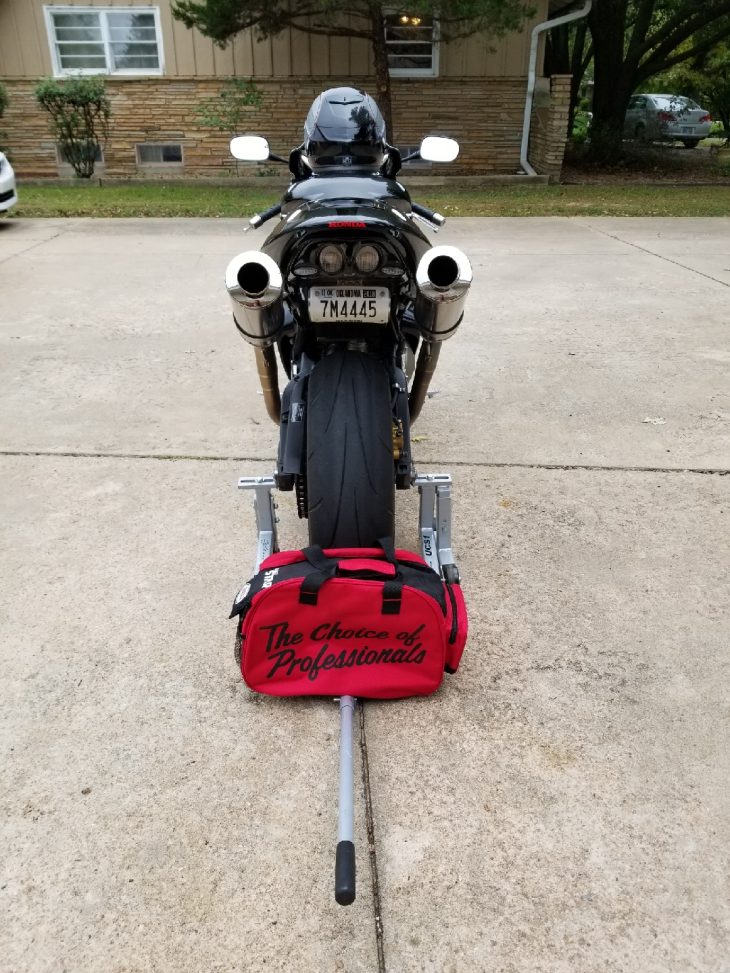 This 2005 Honda RC51 looks incredible, wearing the pretty charcoal fairings of the later bikes, and blessed with the SP2's updated fueling system, which nixed spotty low-end fuel delivery from the SP1 machines. It has done just 5,000 miles, and wears a Sato titanium exhaust system and a custom-tuned Power Commander.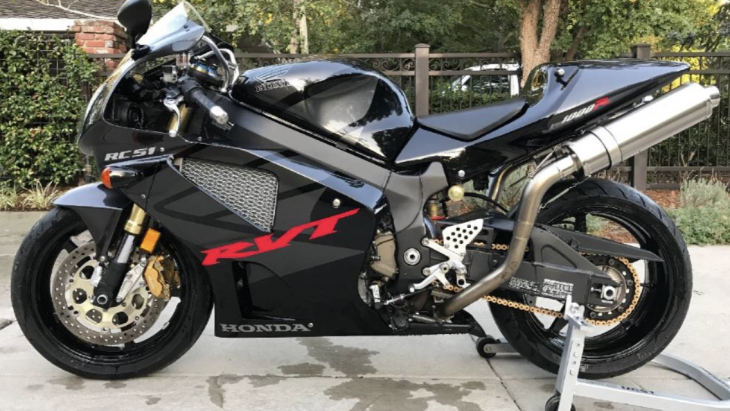 From the seller:
The RC is #189 and tastefully
modified with all original equipment mint and in my possession . The bike has under 5500 miles and has less than 1000 miles on the latest Q3+ Dunlop's . Sato Banzai titanium exhaust, Kyle Racing tuned power commander and tail tuck kit.

The bike has never been down or repaired in any way. Spark plugs have been replaced at 4000 miles. Meticulously maintained. I am second owner . Have owned for last 1500 miles. Bike is is in top shelf working condition and needs nothing. Bike was built as is from zero miles . Has gear adjustment and speedo correction performed as well. As previously stated I never intended on selling but the 2017 CBR1000RR SP2 is on the menu. Although I haven't completely convinced myself that it is a true legacy bike.
Brent, the seller of this magnificent beast, is asking $10,000 and can be reached at 405-613-7607.