Update 6.9.2020: This bike has SOLD! Congratulations to buyer and seller! -dc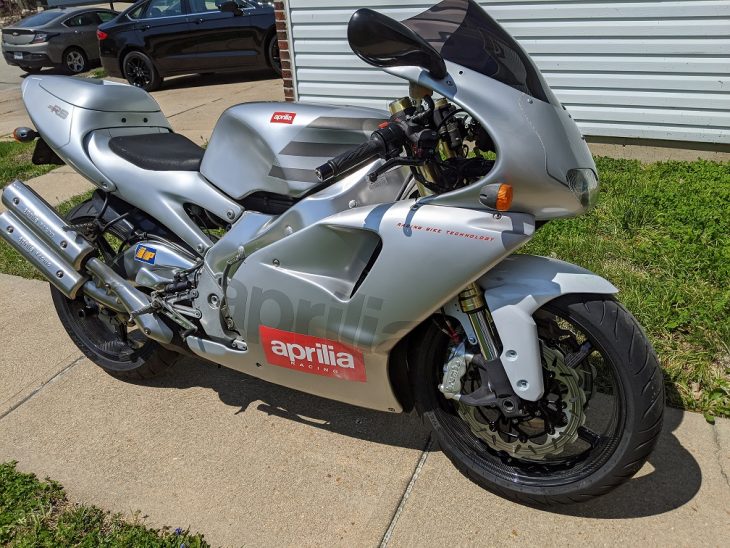 This 1996 Aprilia RS250 Mk. 1 is an RSBFS alum that has come back for a master's degree looking much sharper than it did the last time it crossed our desks. For one thing, the year has been corrected, the VIN shows it's a 1996, not a '97 as we said before. Oh yeah, and the seller has spent more than $4,000 making it even sharper than it was last time we saw it.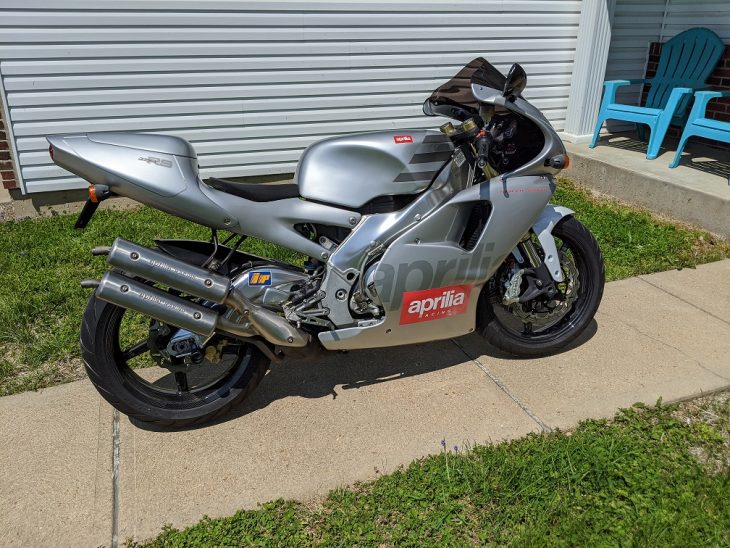 Modifications include a set of BST carbon fiber wheels and a 2015 Suzuki GSXR front end, which means radial brakes and much more modern fork internals than this thing originally relied on. It also comes with almost $3,000 worth of spares, including Lance Gamma engine cores, new fork tubes, the original Aprilia wheels and front end, a battery tender, the original KPH speedometer and on and on. It is, in a word, sorted.
The 250cc Suzuki-supplied two stroke mill was refreshed at around 12,000 miles by the previous owner, and the seller has added just 400 to that total since he purchased it in August of 2018. With 72 horsepower available at 12,000 rpm, Suzuki suspension and feathery carbon wheels, this Aprilia RS250 is an expression of what Aprilia would have done with an unrestricted budget and technology.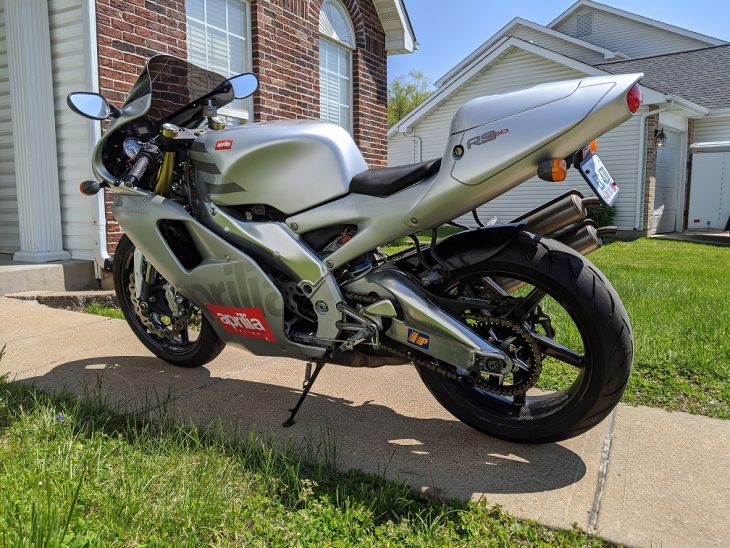 From the seller:
Over $4k in updates since purchase:
2015 GSXR 600/750 front end
Tubes have some rash – 2 brand new black tubes (with spares)
New steering head bearings and seals
Galfer wave rotors and titanium hardware
Unpainted GSXR fender
BST Carbon Fiber Wheels
3.5×17 for GSXR with ceramic bearings
5.0×17 for RS 250 with ceramic bearings
Metzler M7 tires 120/70 & 160/60

Rode less than 200 miles since 8/2018 – less than 15 with BSTs and no speedo. Garaged entire time and looks like it did when I bought it in 2018.

Over $3k in spares:
Battery Tender
Lance Gamma RG 500 core and spare RG400 case
Pit Bull front and rear stands
(2) 51131-14J00 Black Outer Fork Tubes
MK2 ft end
Original MK1 front end and both wheels
Original passenger seat and passenger pegs
Original KPH speedometer
Original clear windshield
A *new* set of factory style stickers
Parts and repair manuals
All receipts from last and current owners
Original German government documentation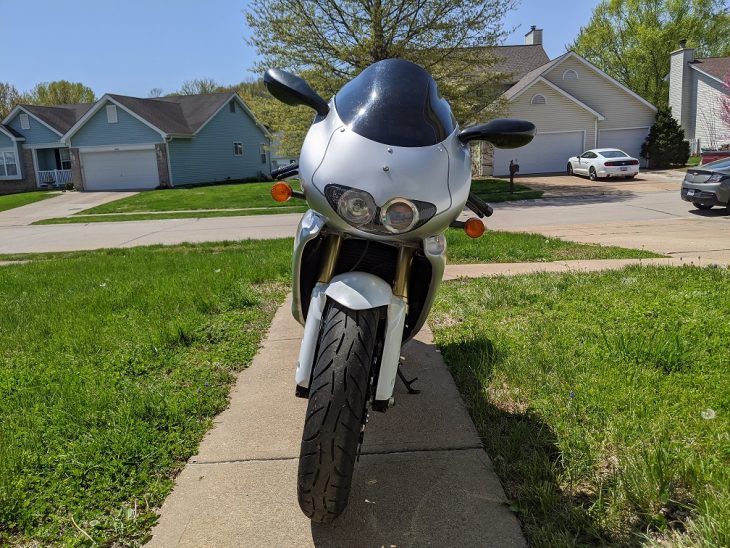 Seller Steve is asking $13,500 for this sorted Italian icon. That number buys you a lot of bike on any market, but with the list of mods and spares this one has, it could be the perfect escape from COVID-19.