Update 10.20.2021: This bike has SOLD! Congratulations to buyer and seller! -dc
Location: Whitman, Massachusetts
Price: $5,500 $4,700 or best offer
Mileage: 19,100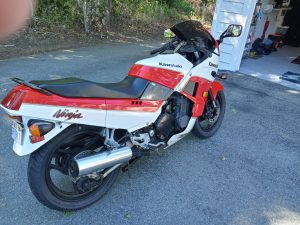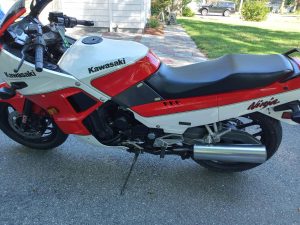 Up for your consideration is a very well preserved 1987 Kawasaki 750R Ninja in a rarely seen Red and White color scheme.
In 1987, the 750R was crowned "The Best 750 of the Year!" That's a pretty strong statement when you consider the other models it was up against. The middleweight Ninja offered a very nice balance between sport and sport-touring with it's lower foot rests, plush seat and it's comfier than most clip-on location on top of the triple clamp.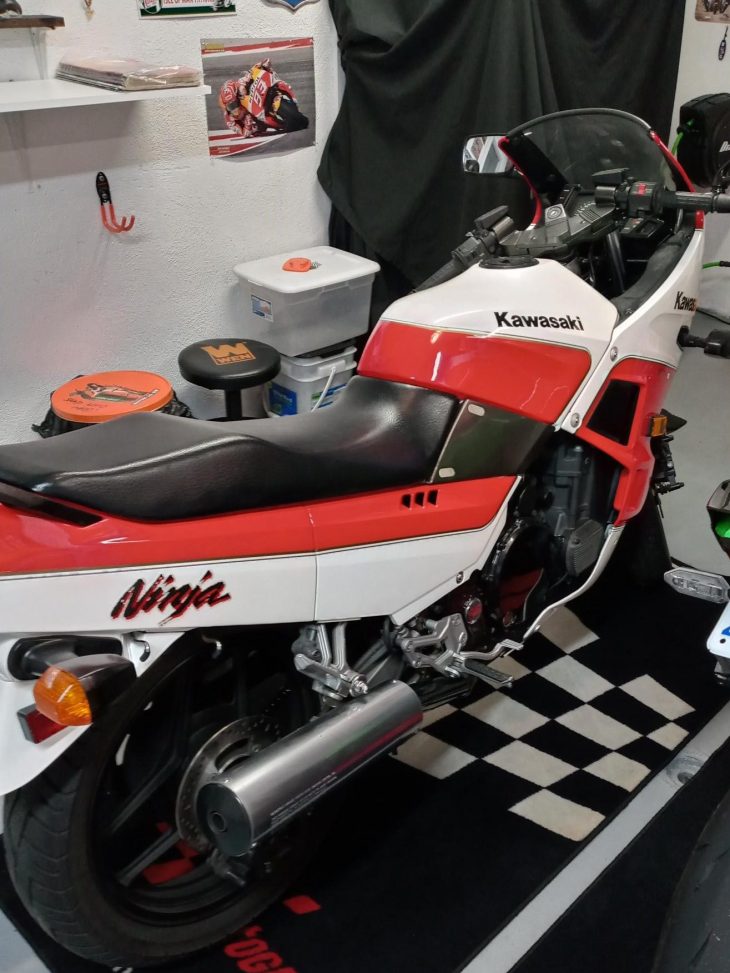 The 750R power plant was all new for 1987 and put out 106 horsepower at the crank and 85 at the rear wheel. I owned this exact model in 1989 and I can attest that it is a very capable machine for spirited sprints or all day two-up riding.
From the Seller:
1987 Kawasaki Ninja 750R rare Red and White color. The carburetors were gone through less than 100 miles ago. It sports a set of new Bridgestones with less than 100 miles on them, new spark plugs, air filter, fresh oil change less than 100 miles ago and brand new Zero Gravity windscreen. The original windscreen is included in the sale. I have some parts to go with the bike plus a factory owners and service manual. Also included is a period correct Vance and Hines 4-1 exhaust
As you know, most 34 year old motorcycles have been chopped up and sport truck cab lights for turn signals, but not this one. This one managed to escape the hacksaw and to maintain it's rear fender and original directional blinkers.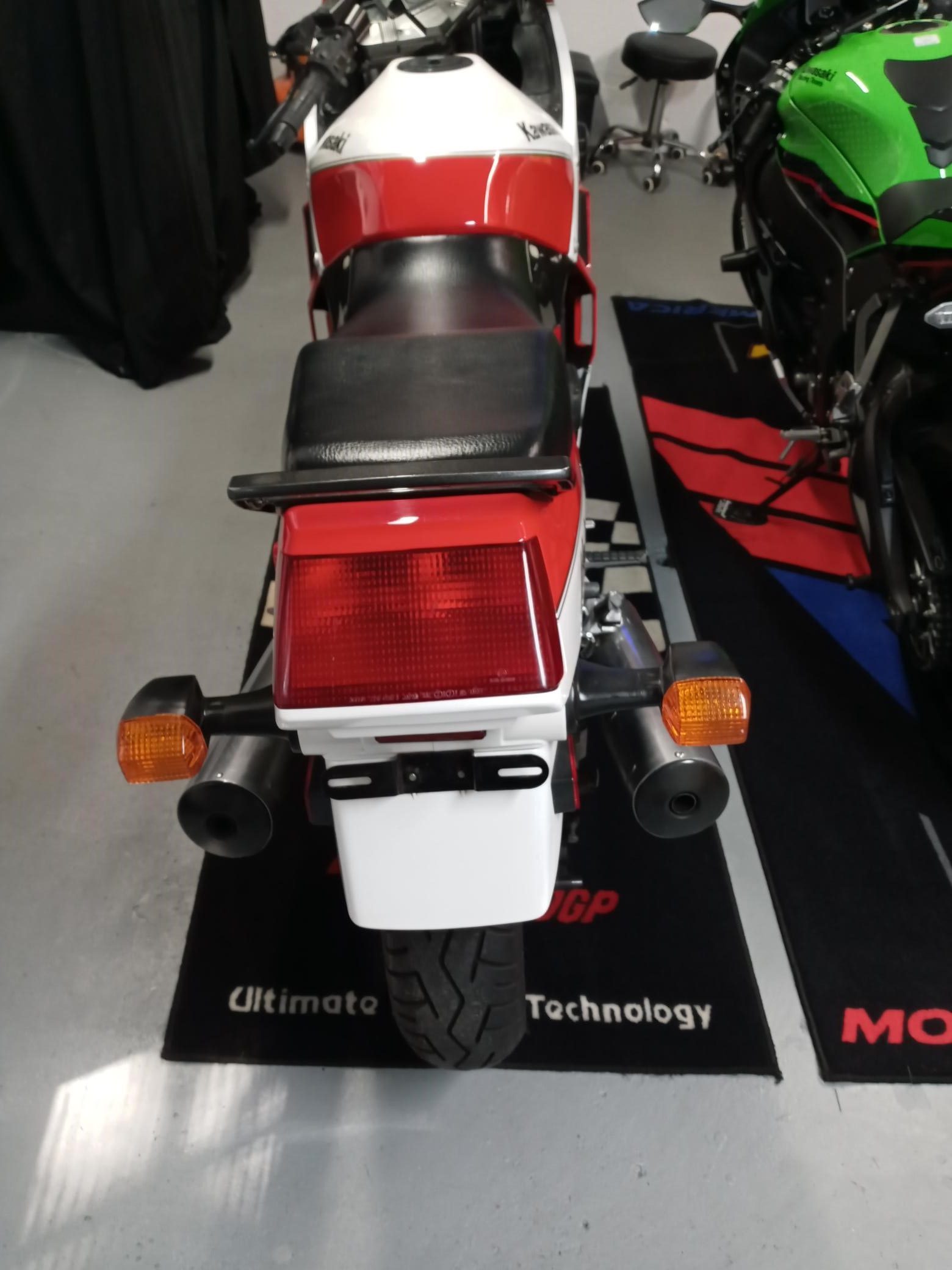 If you're into collecting 80's sport bikes or need to add the first 750 Ninja to your H, J, K, L, M, N and P collection, you might want to give this one a look. This one averaged only 560 miles a year! I'd say the owners of this low mileage machine left a lot of fun on the table and a lot of life in this one.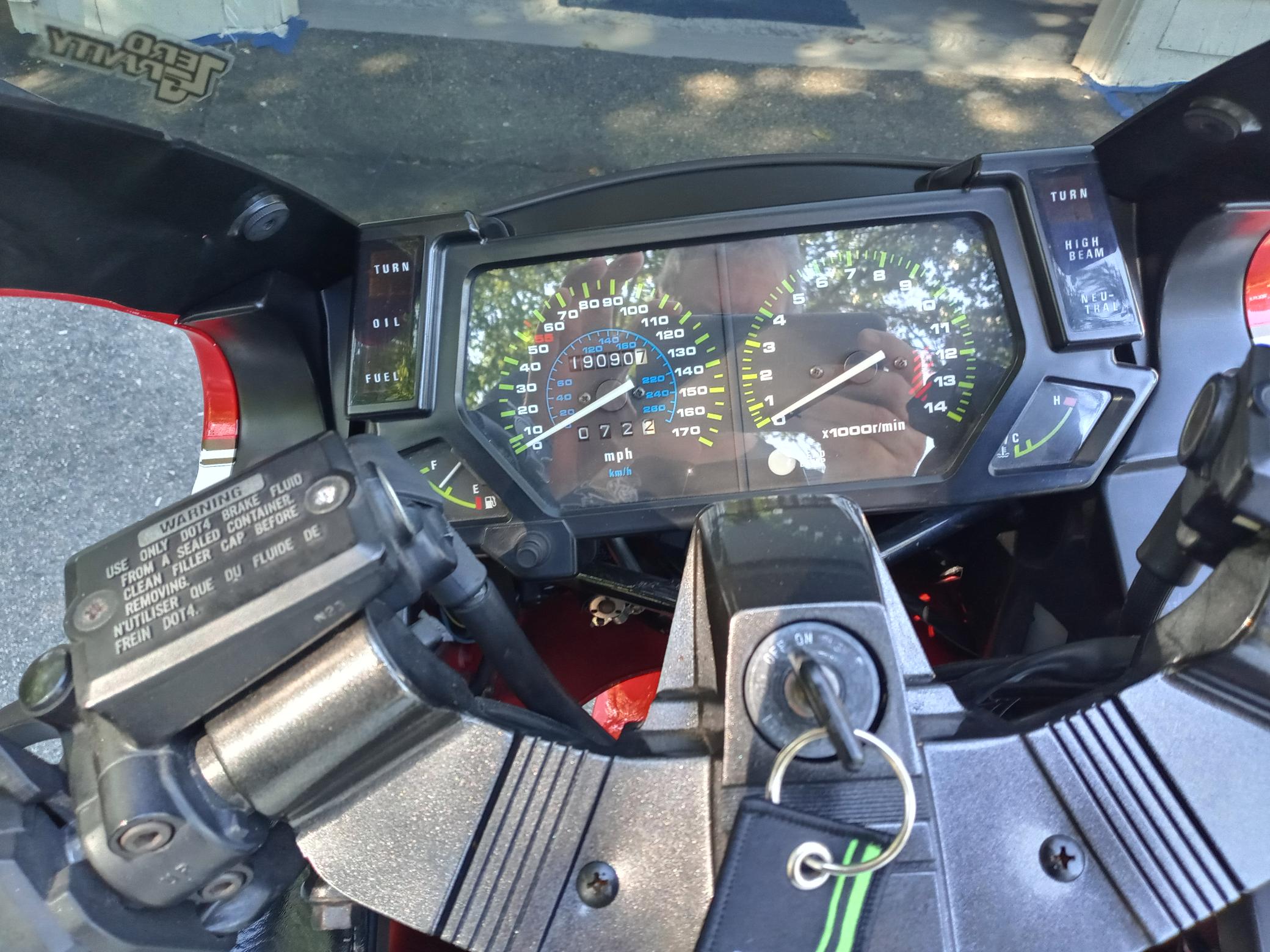 See if you can park this one in your collection.
Cheers!
dd