The 1980s were a wild ride of experimentation and technology. From pop music to television and video, from the rise of the personal computer to gaming systems, this was the dawning of a new era. This was evident in the motorcycle industry as well. All Big Four Japanese manufacturers dabbled with the concept of turbocharging, hyping futuristic cycles with bold graphics and the promise of Buck Rogers performance. And while they all had some form of fatal flaw, it was the technological might of Honda that took the concept further. Honda, in fact, was the only manufacturer to produce TWO turbo models during this era. Of them, the CX650T was a second generation evolution, and largely regarded as the most tightly integrated and complete turbo project from a factory. Today's Feature Listing is just such a bike: a one-year only, 1984 Honda CX650 Turbo.
Featured Listing: 1984 Honda CX650 Turbo!
Based on the CX650 configuration (utilized in both cruiser and Silver Wing formats), the basic engine quickly brings to mind a Moto Guzzi. With a 90 degree V-twin mounted longitudinally with shaft drive, the resemblance is more than just passing. The differences go far, far deeper, however. With liquid cooling, programmable fuel injection and four valves per cylinder, the CX650 Turbo threw technology at the configuration and came up with impressive performance. The biggest contributor to the power curve is the 16+ pounds of boost developed by the IHI turbocharger tucked behind the sport-touring fairing.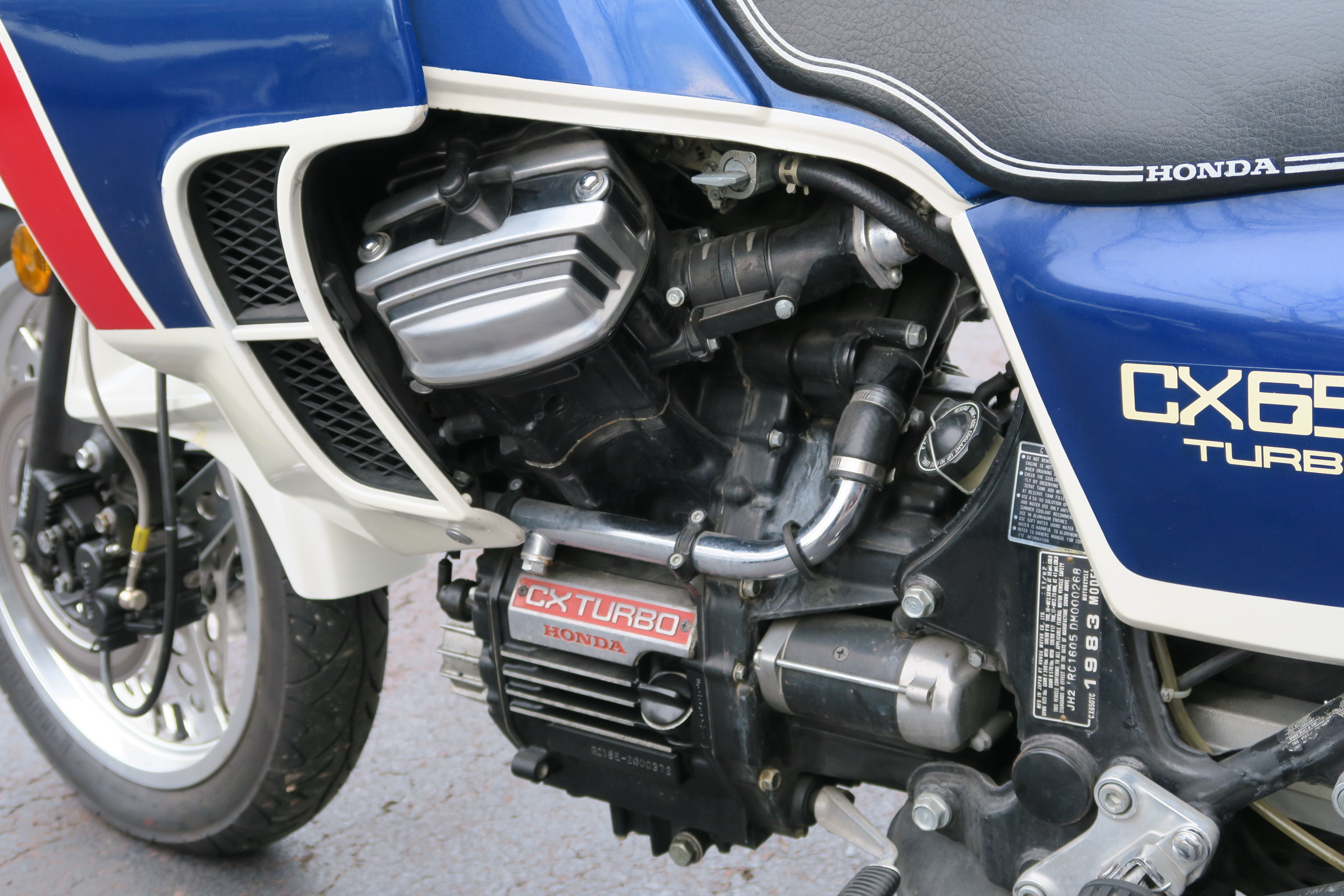 To get to the second generation Turbo from the original CX500 platform, Honda did not have to do all that much. The block was already overbuilt; minor modifications were made to fit the 650 with bigger bearings. And while the CX650T resembles the year earlier CX500 Turbo, there were many, many changes and improvements. Both displacement and compression were bumped. For while the 500cc machine made decent power on boost, off boost it had all of the guts of your basic moped. The compression and displacement changes helped the 650 variant in those off boost situations, making a much better riding bike. But don't discount the on-boost performance - even today the 650 Turbo is considered a bit of a wonder, and known as "the roll on king." At boost-generating RPMs, a simple twist of the throttle brings very, very impressive results.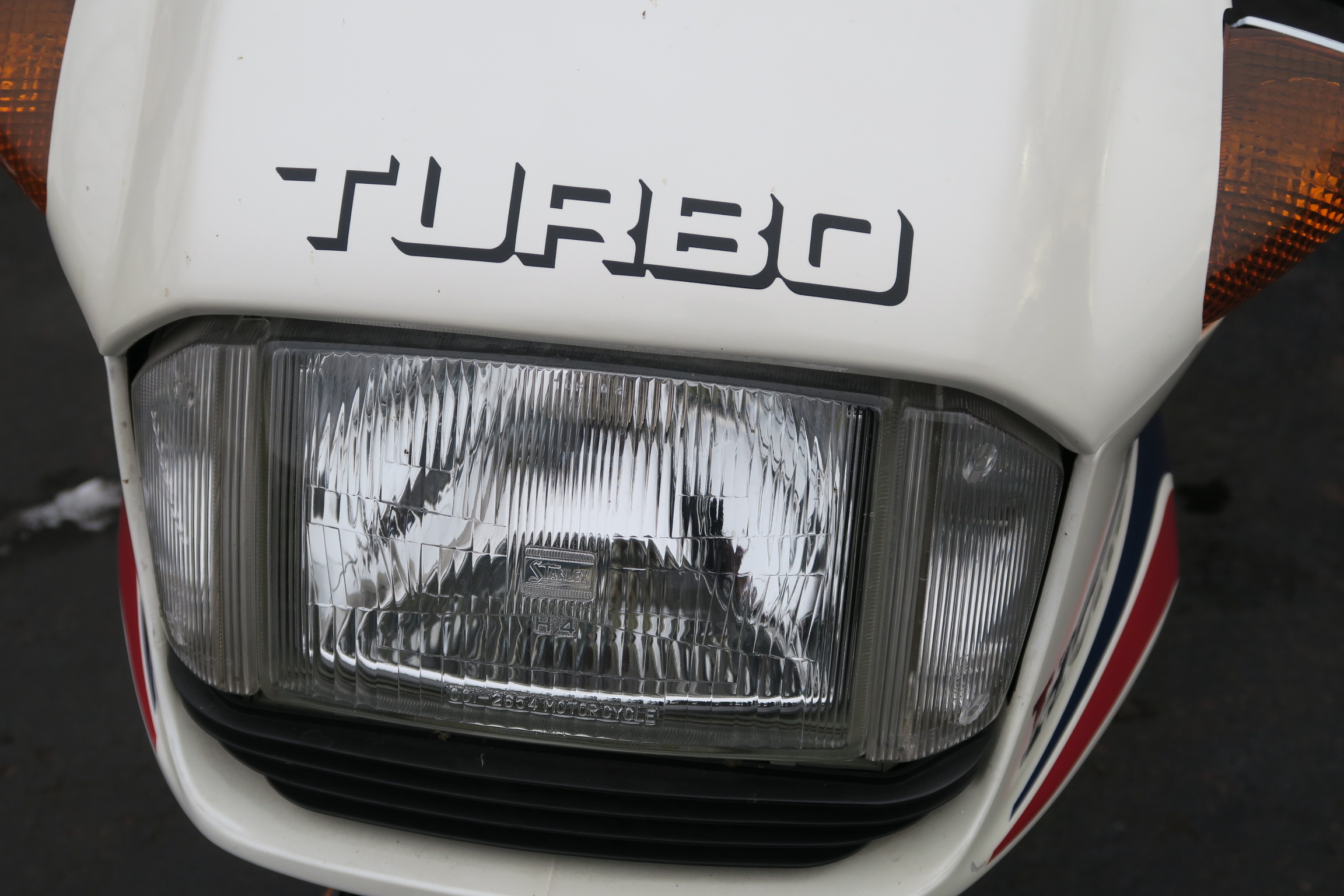 From the seller:
1983 Honda CX 650 Turbo VIN # JH2RC1605DM000268 13800 miles.

Recent work(2018)
New: Tires, battery, fork seals, air & oil filter. Spark plugs. Rebuilt rear caliper and rear master cylinder. New rear brake pads. New front master cylinder. Rebuilt front calipers. New brake pads . New Galfer Braided Stainless steel front brake lines. Fresh engine oil, shaft oil, fork oil.

Starts runs well. Turbo spools up quickly. Everything works. Well except the fuel gauge. Some days it works, some days it does not. Every time I go to look at it, its working. 🙁 Has some scratches , see photos but overall excellent condition for a 36 year old bike. Have records and receipts for work done. I have the original owners manual and two keys. Can be ridden anywhere. No surprises.

Price $ 8500.00
Located in Skippack, PA.
Interested buyers should contact Mike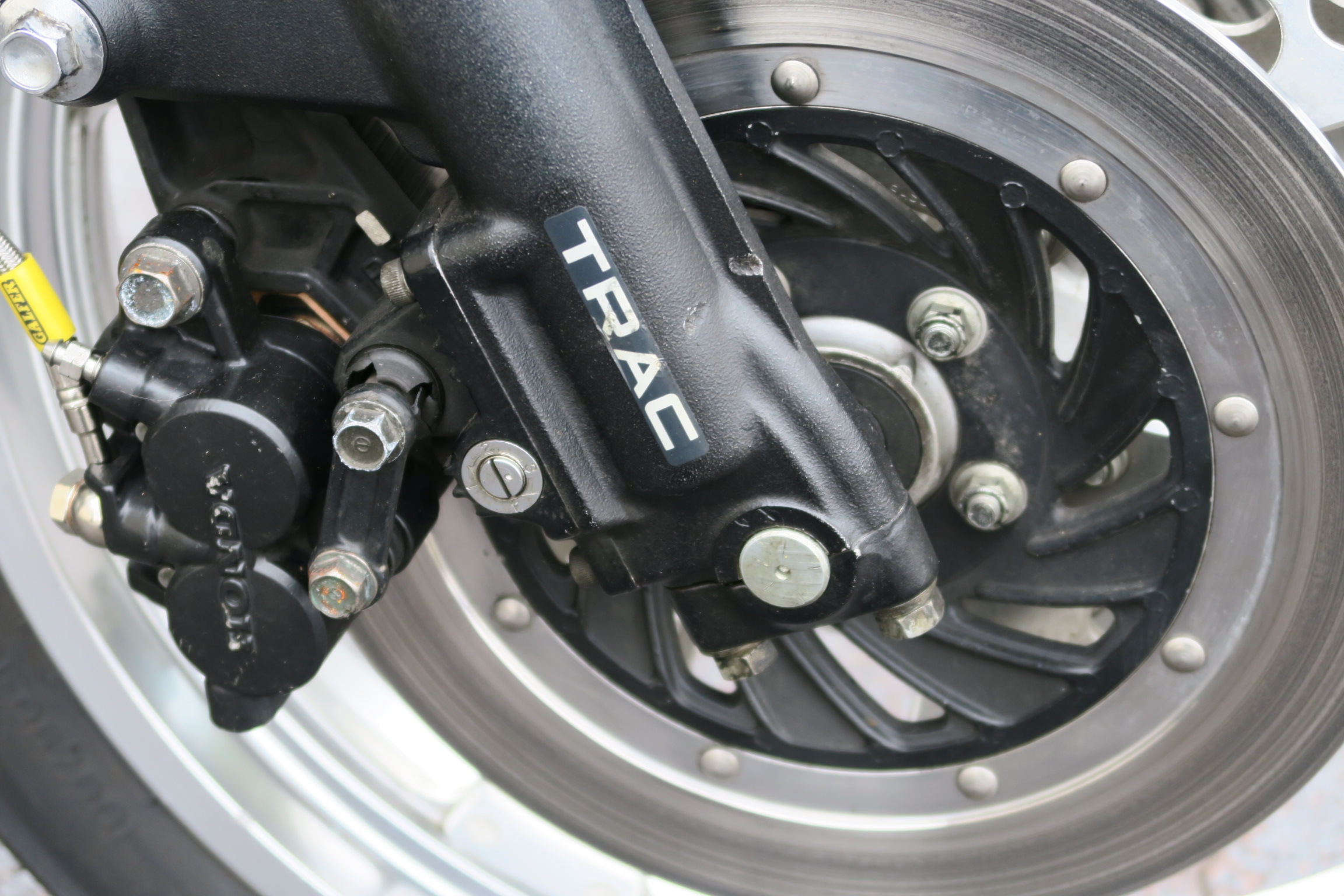 There are basically three categories of Turbo bikes: The first is the well preserved, relatively low mileage examples that have been ridden and cared for. The second are the thrashers; bought cheaply, these were treated poorly and are missing plastics, have been modified and or crashed. Repeatedly. The final category are the seemingly creme puff machines with nearly no miles - but that is a red herring to watch for. Since these were very complex machines that did not sell well, Honda donated a significant number of bikes to tech schools to use for training. The bikes in the last category often have missing or modified VIN numbers, as they were never intended to be registered or used. Of all the classes of Turbo bikes, the first is what you want. Mileage is good for these machines, as regular use and heat cycles maintain the seals and keep moving parts such as the turbo waste gate operational. Fortunately, today's bike is just such an example.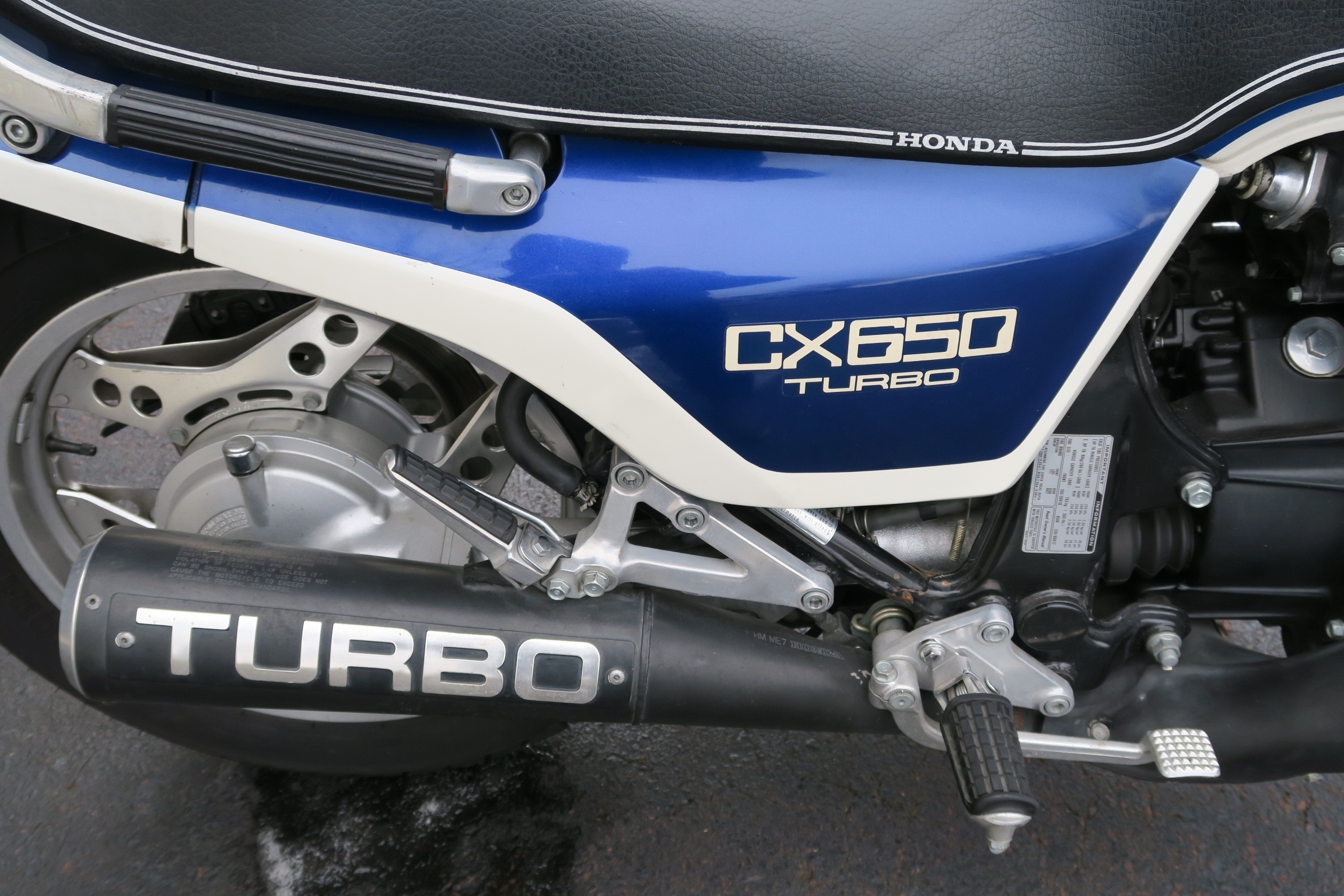 The seller has provided some great pictures of the wonderful machine, as well as noting some minor issues. By and by, these are somewhat porky machines; they are heavy and tippy at a stop, and not for the weak or faint rider. But they are well neigh bulletproof as well; tales of longevity for Honda Turbos are well known in the community, with few weak points (stators being the primary). Wheels are a normal size and tire selection is good. Parts shared with the CX line are plentiful, and even Turbo-specific parts availability is decent. The fuel level issue is not unique to this model, but certainly a detraction. All in all, this looks to be a solid, original bike. Nobody made many Turbos in the 80s, and numbers are scarce. Prices have been creeping up as the fleet ages, and there is every indication that these are machines that will hold value, if not continue to appreciate. Check out the details and then give Mike a shout - you too can ride the future of TURBO power! Good Luck!!