For Sale: 851/955 Ducati Superbike racer!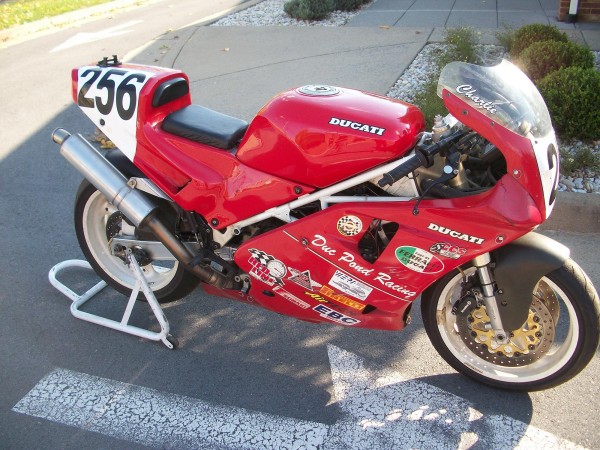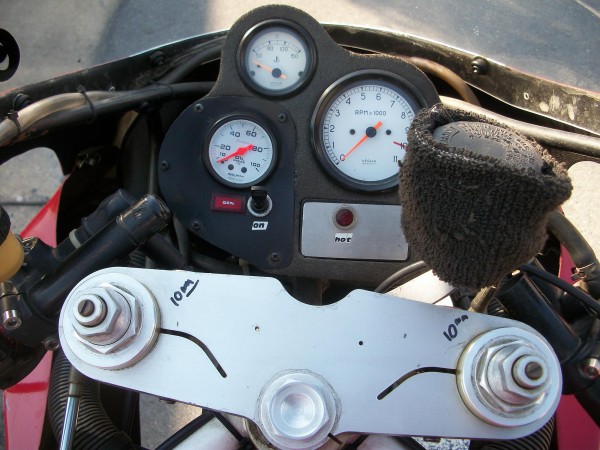 Unlike some pristine offerings that have been modified to appear like a race bike (such as this Ducati 1080 Supersport), what we have here today is the REAL DEAL – an honest racebike. Don't let the battle scarred exterior scare you away; at the track these are the bikes that the competition fear. The shiny bikes are for show. This is an experienced warrior with serious "go" potential – and the creds to back it up.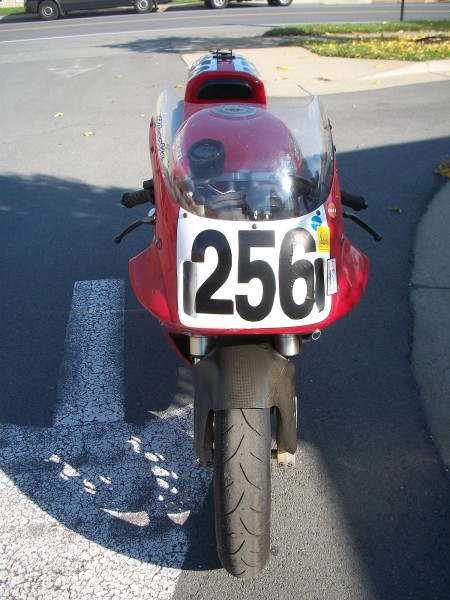 From the seller:
955 Superbike engine built by Fast by Ferracci
– Large Valves
– "G" Cams
– Titanium connecting rods
– Lightened and balanced crank
– Corse close ratio gear box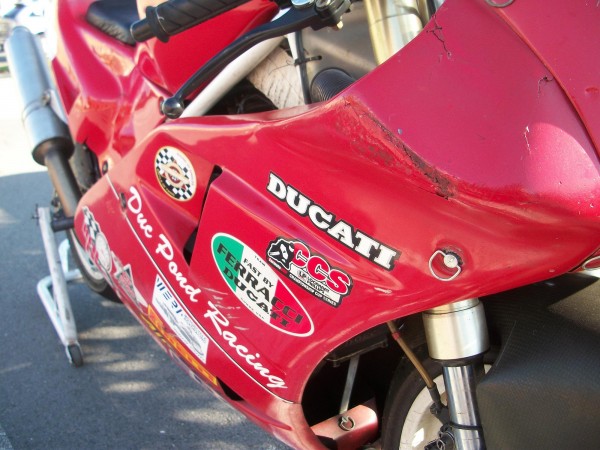 From the seller:
– Marvic 3 Spoke Magnesium Wheels

– Ohlins rear shock

– "LE" Front forks

– Carbon Fenders

– Brembo Cast Iron Front Rotors

– Previously owned and raced by Greg Koup
This is the kind of bike that really speaks to me. Ducati built the 851 to go racing, and previous owners have continued to modernize and enhance the basic package with some of the best knowledge and modifications avaiable. I can't even imagine how quickly this one spins up with the lightened crank and Ti rods. If you are looking for a track bike with great handling, massive torque and that fantastic Ducati booming sound, you'd better jump on this one quickly!
The seller has this 851/955 listed at just $5,750. That is not a lot of money for a bike with these kinds of mods (have you rung up Eraldo Ferracci lately and asked him what it would cost to build you a desmoquattro motor?), and replacement skins are easy to find if you prefer the show AND go. Contact DucPond Motorsports directly for this one via EMAIL or phone: 540-667-3498
MI