Kawasaki built its image on powerful and raw powered motorbikes. "Aggressive" was, and still is, the marketing theme. Back in the days, "green" wasn't yet the symbol. Instead, it all started with the 3 cylinder two strokes power plants. Ranging from 350cc to 750cc, the Mach series were serious powerhouses. I love the original ad below: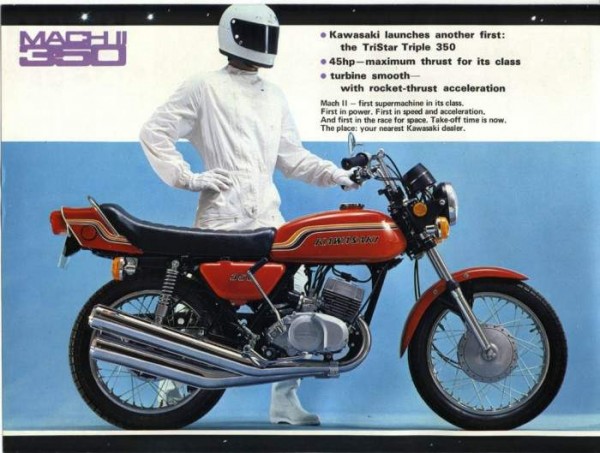 Besides the quite simple looking space suit, (notice the white rubber boots), the message here is twofold:
1) Kawasaki is a new brand that will take you to the future….FAST!
2) It's all about performance and the Mach II 350cc has the strongest ACCELERATION.
This model found in France was originally imported from Canada: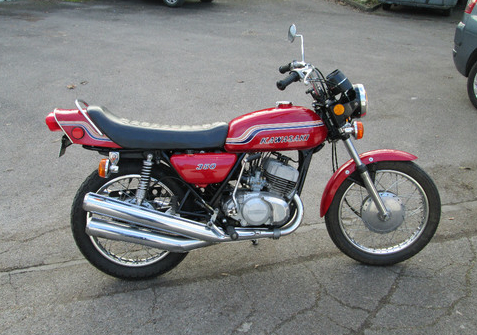 Mach I and II are very popular in France. Thanks to the enthusiasts there, these legendary bikes live on nowadays. This Red coloured sample was totally restored after the import.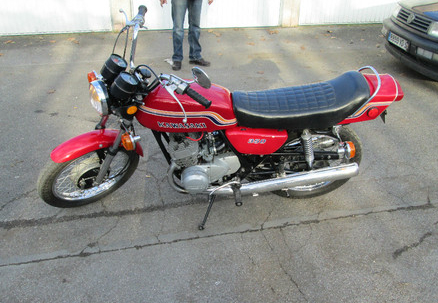 The clock reports just above 6000 miles, equivalent to about 10000 km, but the engine is brand new. Pistons, segments etc. have only 500 km on their shoulders, which means that the motor is now ready to go.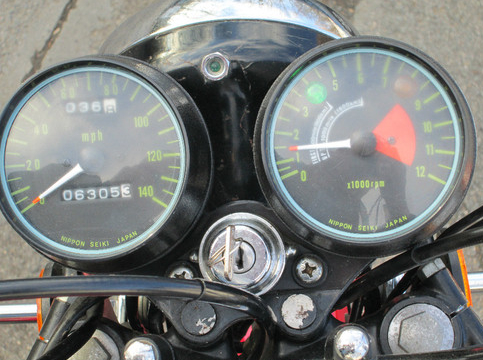 The work done here seems of high quality, given the absence of non original looking parts. The presence of the OEM manual under the seat, is a detail that shows the attention paid by he current owner. Starting bid is set at 5500 EUR. Here is a video of this actual bike !
www.youtube.com/watch?feature=player_detailpage&v=EH6hVk_YqN0
What a beauty, isn't it ?
It only needs a brave rider who won't be afraid to turn the throttle wide open as it deserves…he'll be projected into the future…FAST!
Good luck to the bidders.
Kawasaki 350cc Mach II in France
Claudio