Endurance Pedigree: 2007 Aprilia RSV1000R  Bol d' Or
I've been waiting to post one of these of a long time and something always conspired against me.  One had a salvage title, the other had a  seller who wouldn't respond with pictures but the stars finally aligned.  All for a bike that is probably the most forgotten of all the different variants of the RSV1000.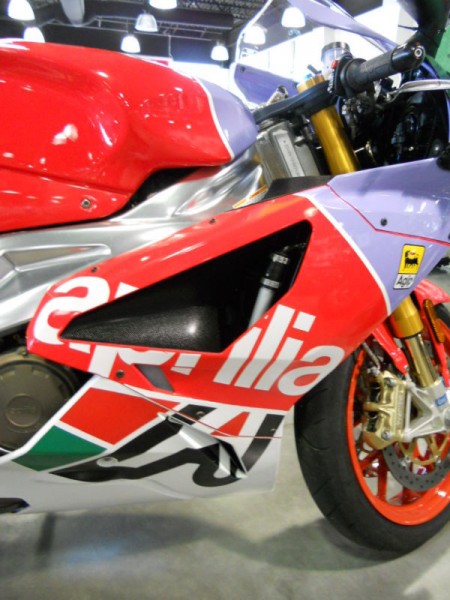 With the hoopla over the new RSV4 I think people forget Aprilia did do a little racing with the RSV1000.  It never set the world on fire but they did get a few good results in super stock endurance racing.  That was enough for them to roll out a replica of the bike.  The paint is also a throw back to the late 80's early 90's Aprilia AF1's that they enjoyed some success with in GP's.  As you may know, throw a replica paint scheme on something and I'm good to go.
It might have been easier to find pictures of a little green guy in a saucer than the actual Aprilia race bike.
Under that loud paint is your basic RSV1000R.  I couldn't find any production numbers;  anyone know how many hit our shores?  This one is bone stock and has turned less than 2,000 miles.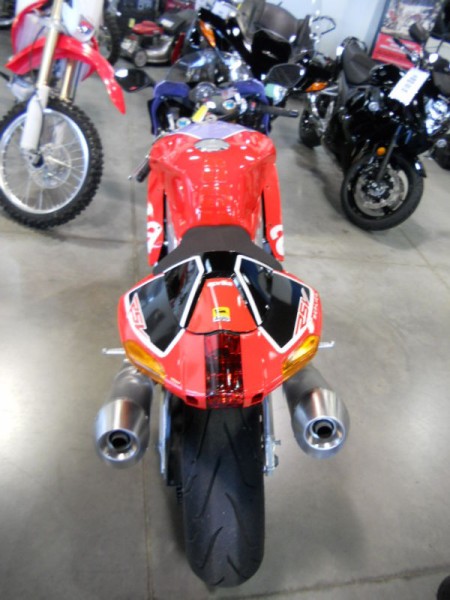 If you don't need the latest and greatest RSV4  I'd think you might find a deal on something like this.  Maybe not on this one though,  a dealer has this one,  so as usual the BIN is inflated ($11,900).  There is the option of bidding and hopefully they haven't set the reserve sky high as well.  Is $7,500-$8,500 a realistic range?  Loud paint isn't for everybody but if  you want everyone to know you have arrived  you can place a bid here.
Ian