"What do we want?…..SPORT BIKES….When do we want them?  NOW"-Angry mob outside RSBFS Headquarters.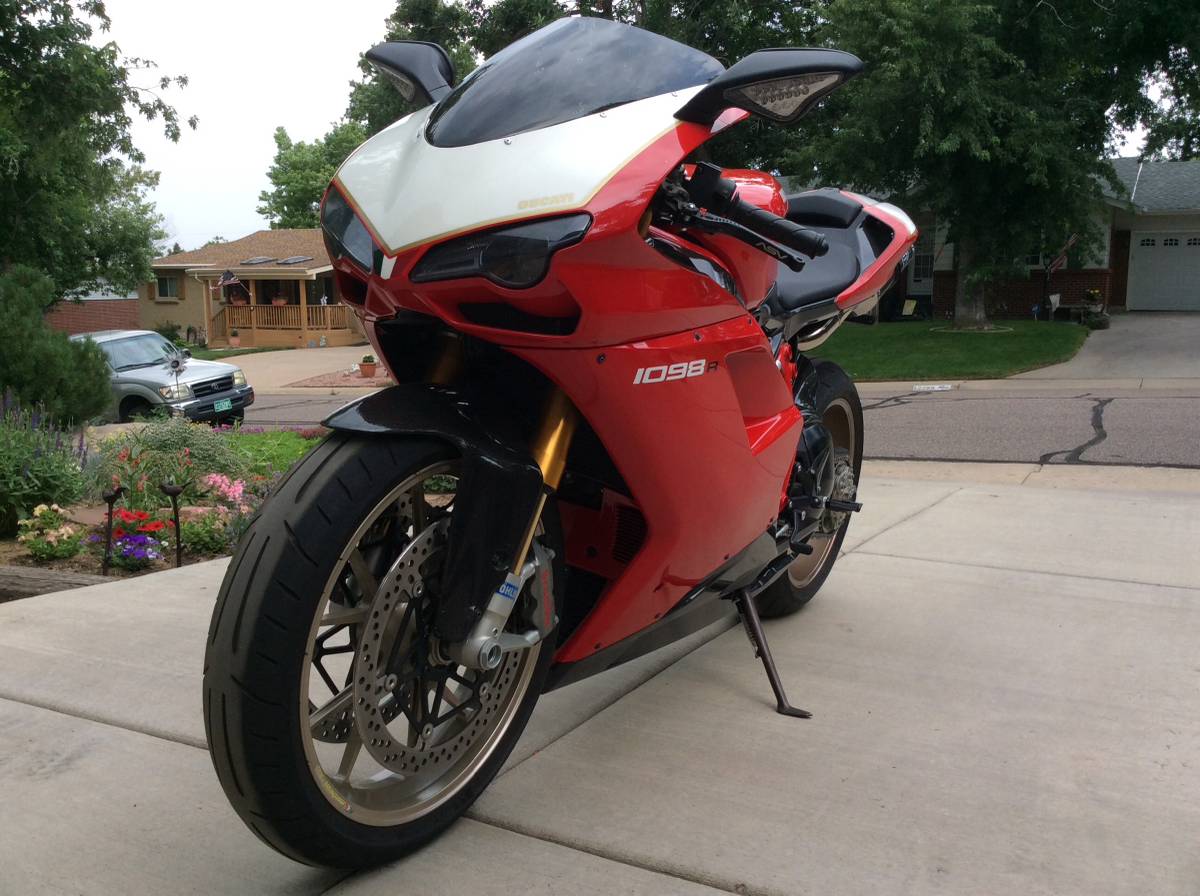 Hunting rare and exciting motorcycles is hard work.  We are a slave to what is currently on the market.  Pickings have been slim.  But today we are in luck.  Out in Denver a very interesting Ducat is listed on Craigslist.  Featuring Craigslist adds is challenging as you never know when they will be pulled down, and generally sellers are looking for a local transaction and specifically trying to avoid the wide net cast by eBay.  While this may limit the pool of buyers for the seller, it can sometimes give an advantage to someone local.
2008 Ducati 1098R
7800 miles (looks like it has 1000)
221/450 produced; 300 are US models
The first production motorcycle with traction control and the last Ducati to win the World Superbike title in 2011 although it was labeled as a 1198R at that time. It is a true homologation special- a street legal race bike.
There's plenty of information on these bikes out there so I won't do any technical writing.
Excellent condition although the tire production date of 2012 would mean they will need replaced if it is to be ridden in a spirited manner.
All original parts included: titanium exhaust & ecu, license plate assy, clutch cover, data downloader.
I bought this bike about three years ago locally from a dealer after seeing it on an internet site. Didn't really plan on buying it but the condition was so fine I couldn't pass it up. It has obviously been loved from new. It is a very historic motorcycle, mechanical artwork with frightening performance.
Serious inquires only.
The 1098R is in many ways the end of an era for Ducati homologation bikes.  The next series, the Panigale used an completely new frame design and construction.  Top tier Ducati sport bikes would no long use the unique trellis frame.  There was an 1198R, but literally only a handful were produced and sold, and at this point post of them are sitting in large and static collections.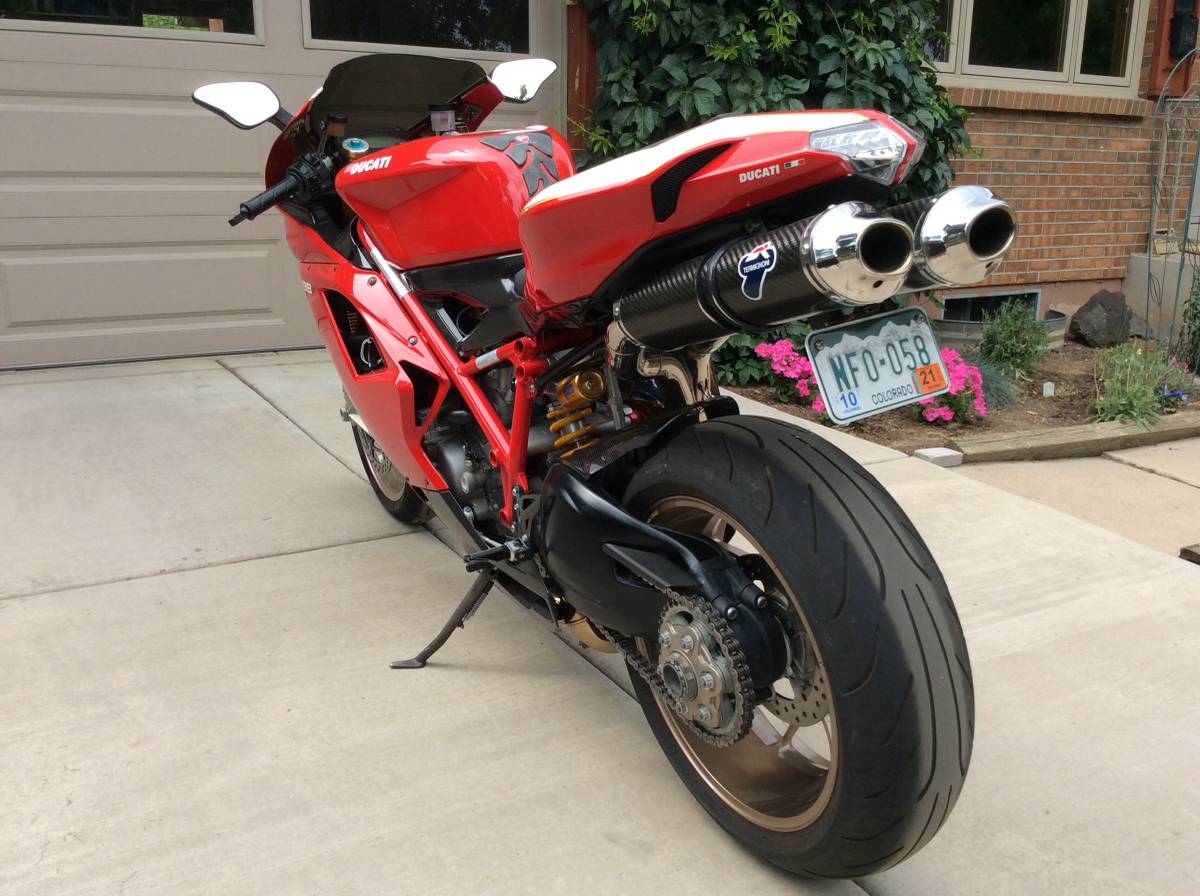 An 1198cc 180+ horsepower engine was used, despite the 1098 badging.  All bikes were delivered with some choice race parts to bump the power to almost 190hp.  Carbon lower body panels and high spec suspension ensure these are no slouch on the race track or open road.
With only 450 built world wide this surely qualifies as rare. Many heaped praise on Ducati for the styling of the 1098/1198 generations.  It was seen as a return to Ducati producing beautiful sports bikes and a return to form of the 916/996/998.
The current asking price of $15,500 is on the low end for bikes being actively listed.  Sales data is all over the map and a sure sign that people are starting to take note of these bikes.  It offers a tremendous amount of performance per dollar.  Any buyer should take a close look at the tank for swelling issues as this was a notorious issue for all Ducati in this time period.  The owners groups have developed a few solutions, so it is nothing that should stop someone from enjoying this epic machine.
There are just under 8k miles on the bike.  This will keep the static collectors away, but should be near perfect for someone that wants to experience the feel of the bike in the wild.
– William