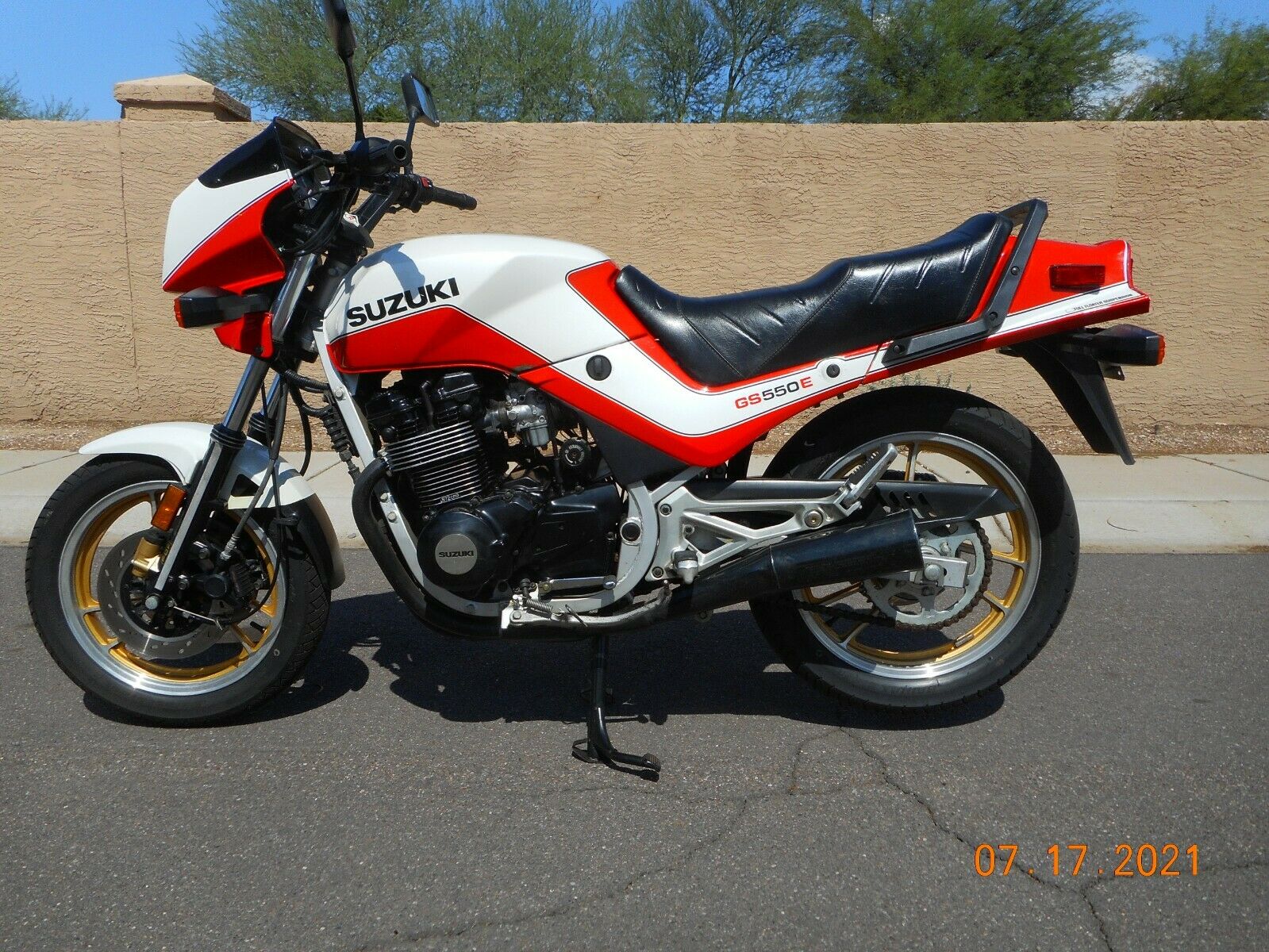 During a recent staff pow-wow in the ultra plush offices located on One RSBFS Drive, a debate raged whether mass produced Japanese sport bikes really deserved to be on the pages of this fine publication. After all, "rare" is right there in the title, and mass production somehow works against the whole concept of supply vs demand. But if we limited ourselves to a narrow margin of production numbers, this would become the Ducati_Gray_Market_Two_Stroke_Homologation.com site, and fail to list some of the more interesting finds available. Ultimately, we decided that while production numbers are one element of the equation, condition and rarity as found today (be it survivor, locality given imports, etc.) would be a necessary augmentation to the formula. Thus I present a not rare in the day, not super expensive, unlikely to appreciate into 5 digits type of motorcycle that is sure to please readers of a certain age: this 1985 Suzuki GS550E.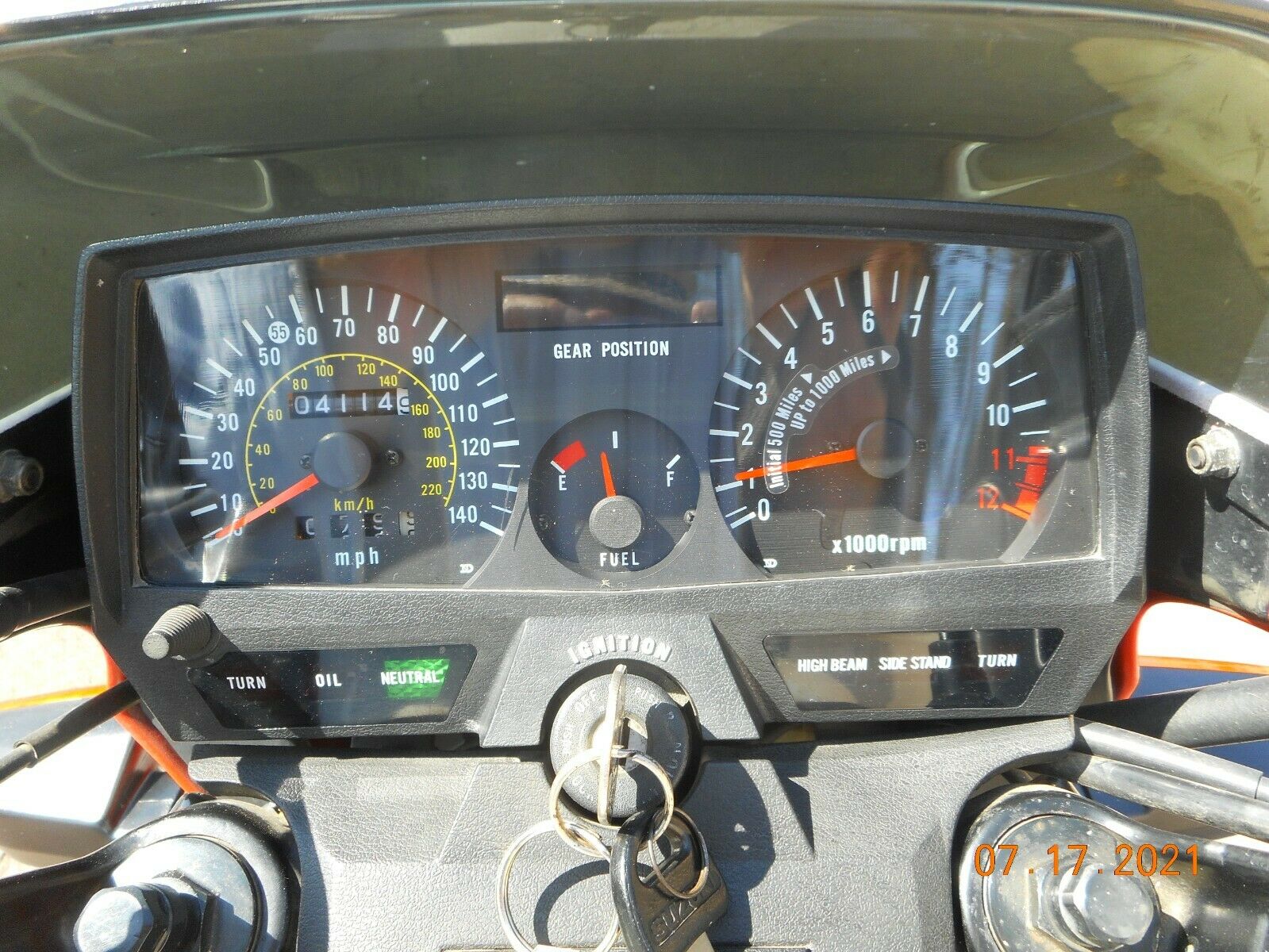 Take yourself back to 1985 (in a DeLorean if you must). Turn on the TV and you were either watching the Cosby Show or Family Ties. The radio was blasting out Madonna, Wham! or REO Speedwagon. Fred Merkel was in the middle set of his 3 AMA Superbike championships on Honda VF750 machinery. Freddie Spencer was winning both the 500cc and 250cc GP titles. The mighty 900cc Ninja redefined sport motorcycles as we knew them, and the middleweight class of 550cc sport bikes was as hotly contested as always. From this last mix came the GS550E, a capable entrant by Suzuki, seeking to win sporting riders over to the brand. The 572cc inline four pushed out 64 HP, and the Suzuki was notable for triple disk brakes, the rising rate single shock rear suspension, and up front the novel 4-way adjustable anti-dive front fork. Like most of the middleweights during this time, the GS550E was as much a commuter and sporty tourer as it was a sport bike – which means this class had not yet gone down the road of full-on hyper-sports middleweights.
From the seller:
1985 Suzuki GS550E with only 4,100 miles. This low mileage original bike is in great shape. The bike runs great, just a smooth comfortable ride. The 6 speed transmission shifts through the gears flawlessly. Seat is in fantastic shape, paint stills shines beautifully. You can tell that this bike was stored inside. These GS550E models are a fun bike to ride. They're lightweight, easy to throw around and enough power to get you in trouble. All the lights work, headlight (high and low beam), stop light and directional. All the indicator lights work, along with gas gauge, speedo and tach. Oil has been changed and brakes bled. Carbs were recently rebuilt. It even has the original tool pouch. There are a few knicks and scratches on the tank, front fender and side covers which I have shown in the pictures. I had to make a repair to the left side cover. One of the tabs was broken so I had to epoxy a new one on (picture attached). It appears previous owners weren't very careful when storing this bike. The side covers and front and rear cowling have no cracks. Overall a nice bike that will give you years of fun riding. I have a clear AZ title in my name.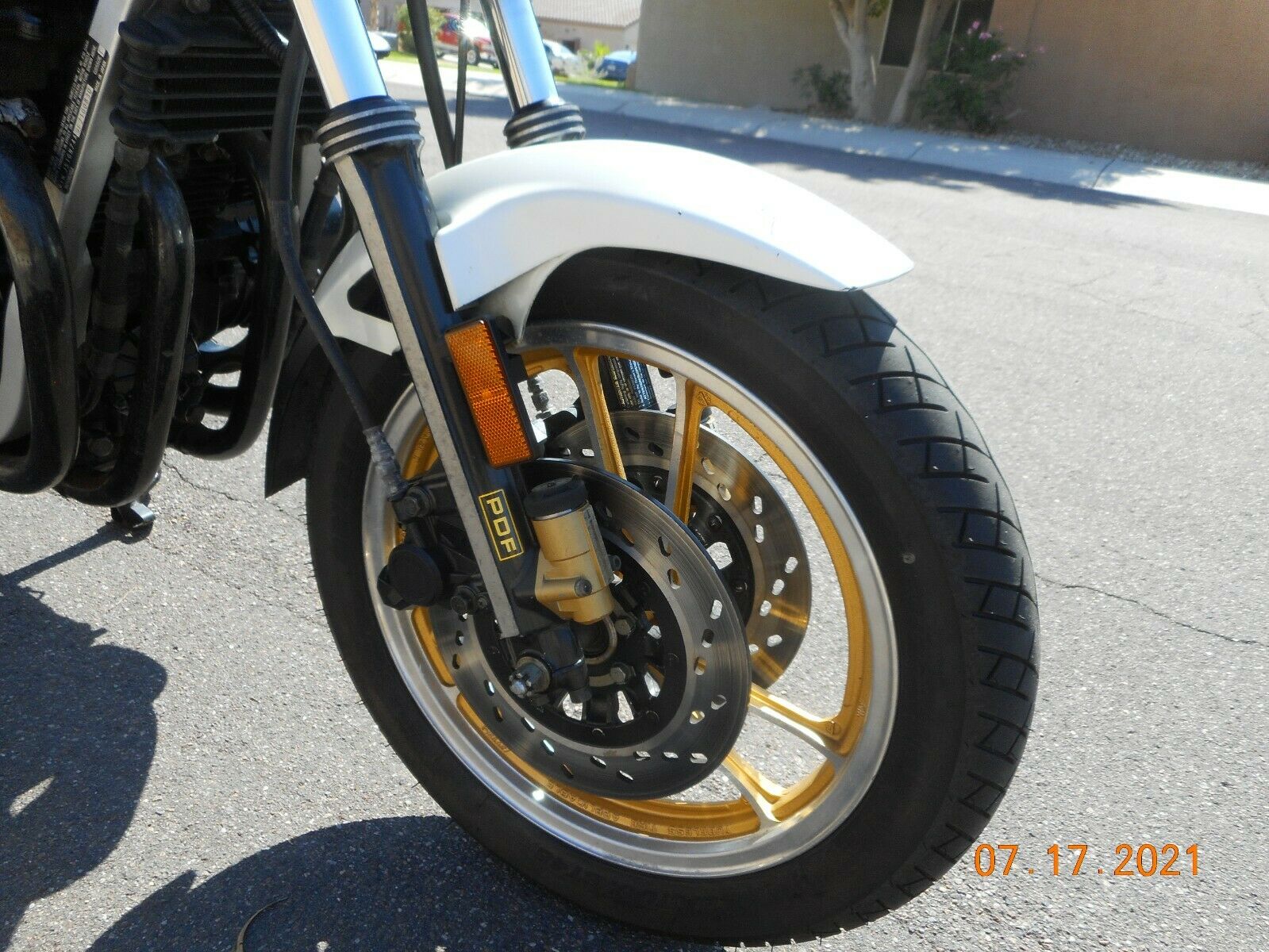 In the "find another test" method to determine rarity, the condition of this bike is pretty sublime given the age. It has clearly been used, but would not look out of place in a stable full of much more rare machinery. The fact that it has racked up but 4,100 miles (that's 114-ish miles per year if you do the maths) probably helps a bit. That can sometimes be a warning sign that a vehicle has been sitting for too long to function properly, but according to the seller all is well with this example. A running video might help, but the pics do show a properly clean example of a mid-1980s 'Zook. There are a few scratches that the seller points out, as well as surface rust on the ends of the exhaust pipes. But in general, this is nearly 40 years old and looking great.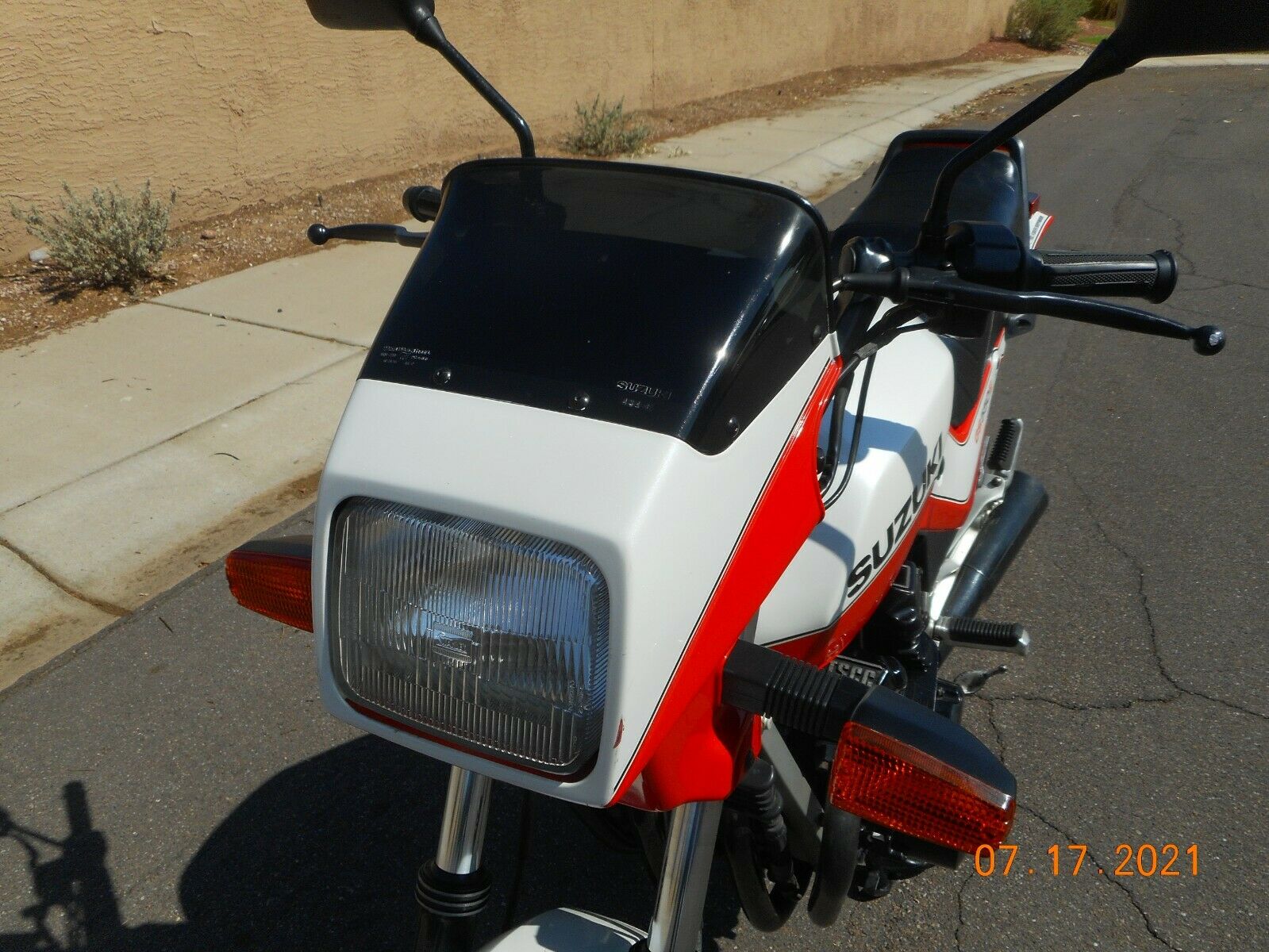 Pricing on these older models is tough. So many of the 550cc class bikes have been run hard, sold often, abused incessantly and cared for infrequently. That is what makes this example stand out, and what makes it RSBFS worthy. The best part of looking at extra-minty examples of mass produced bikes that were never collectors to start with is that the pricing is more reasonable than your average Italian exotic. This Arizona beauty has a starting bid of $3,400. Check out all of the details here, and then let us know your thoughts on if the condition of this one rates it as rare. Good Luck!!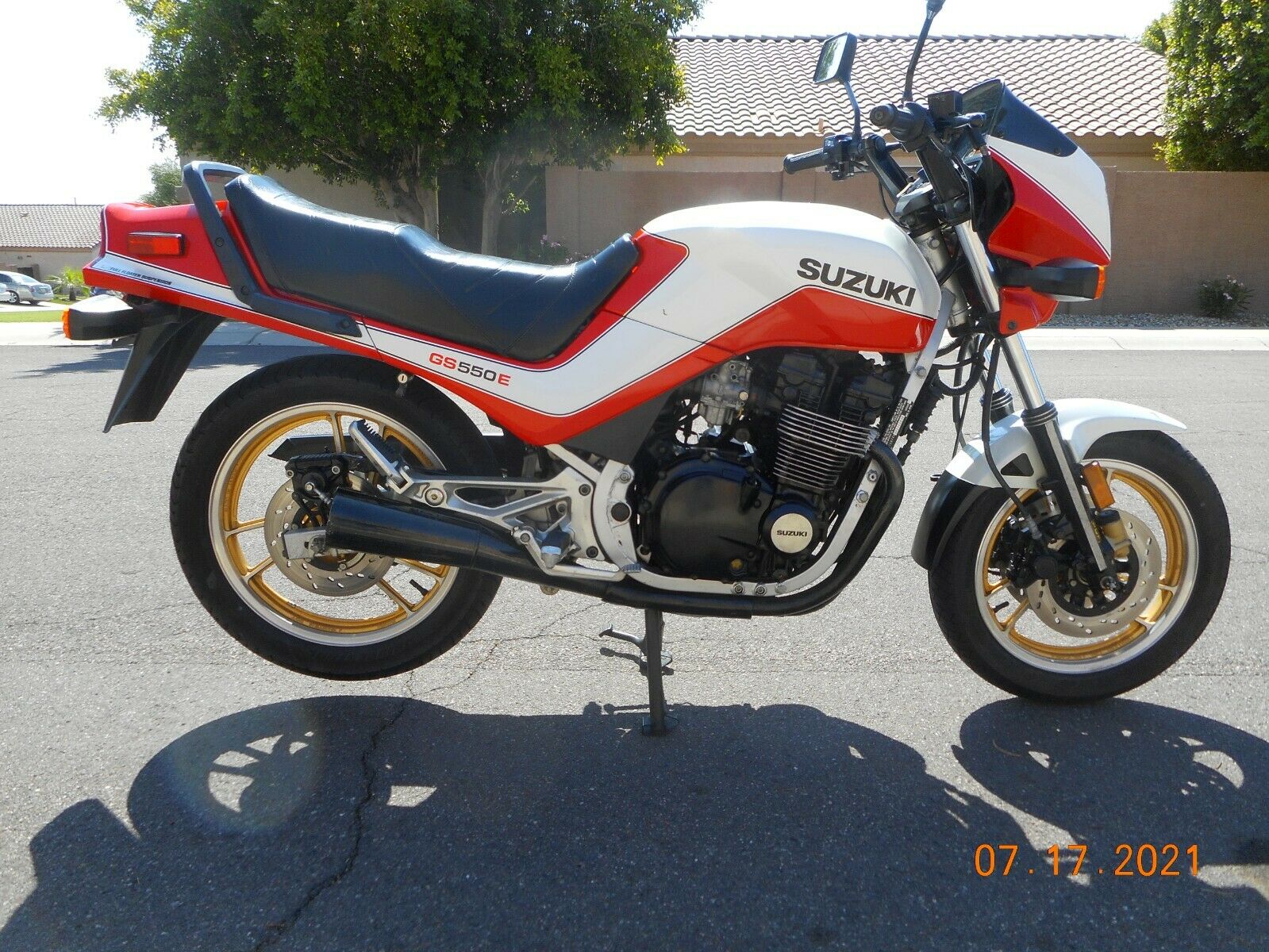 MI