Ducati has carved out an enormous niche in the super-sport area, with some compromises on the sporting intentions of their superbikes, but often more versatile and plenty of fun.  This 900SS was parked after a year or so of use and recently re-incarnated, a happy beginning to its next chapter.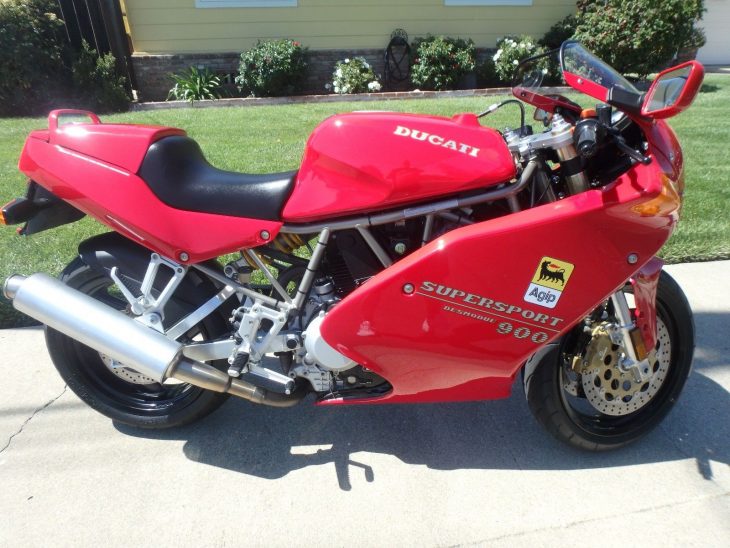 A descendant of the 851 and Paso, the 900SS uses the 904cc desmodue, with belt driven cams.  Mikuni carburetors were less fiddly and helped deliver 84 hp.  Adjustable Showa dampers were a nice upgrade and ergonomics were relaxed a bit.  The full fiberglass fairing has the classic Ducati lines.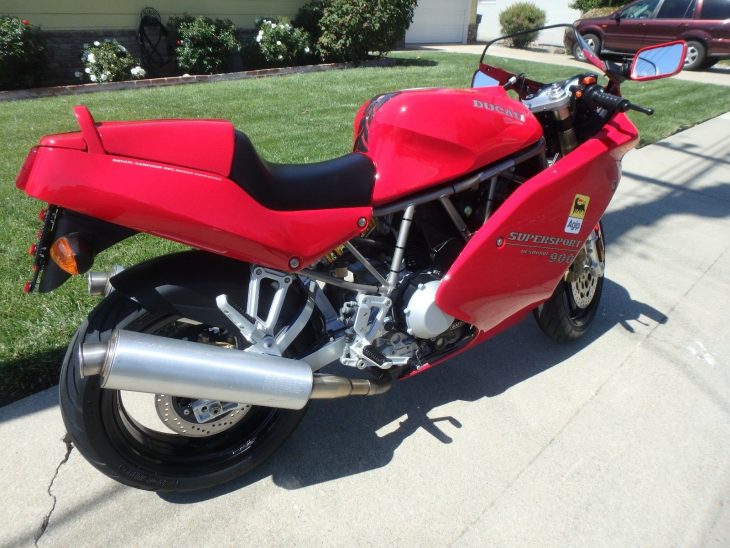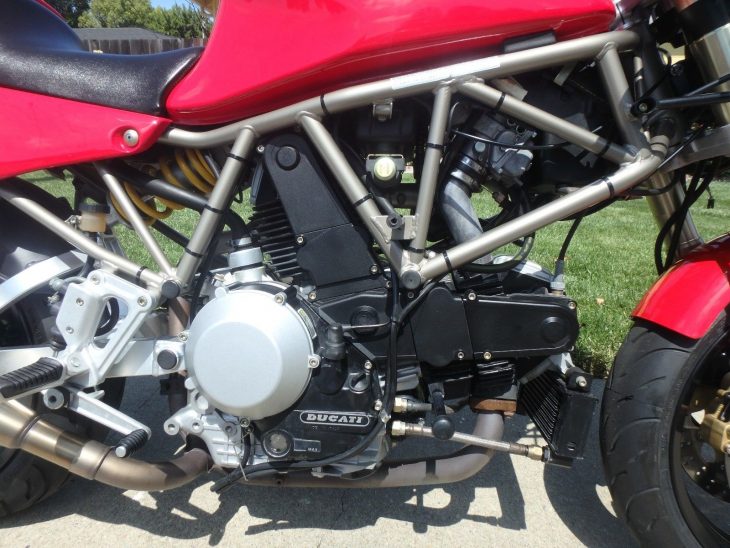 This Cali SS looks unblemished by its 5,049 miles or the long nap.  Though it's not a limited edition or racy example, refreshed it looks like a new 1993.  The owner shows off the clean in un-faired photos.  From the eBay auction:
Found this in a garage in Lafayette California. And hadn't been run since 1995
Replaced Timing Belts
Flushed the tank, cleared the lines, New Fuel Pump and filter
Rebuilt the Carbs with OEM parts
New Tires, Battery, flushed the brake lines, oiled the cables
Soaked the Chain and Re-oiled
Cleaned, Cleaned and CLEANED AGAIN!!
It Runs and Performs AMAZINGLY!!! AND FAST!!!!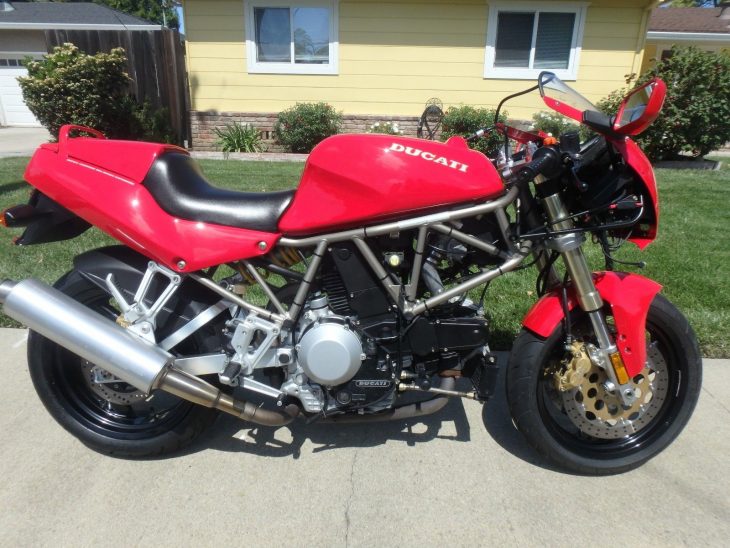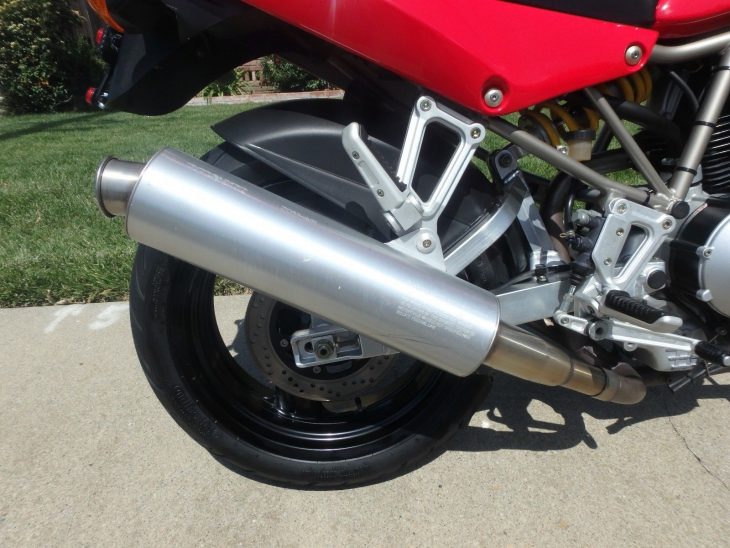 Reviewed as an all-day performer, the 900SS had classic good looks and at the time was called Ducati's best ever.  Maybe a memory lane trip for the next owner, or picking up dad's bike ?  Obviously not new new, but instead of 25 this one looks just a few years old...
-donn