Almost twenty years on, every one of the 2,000 MH900e's has a story to tell.  This one evidently took a long delay before being ridden just 1,200 miles, and with only a couple of mods, looks excellent.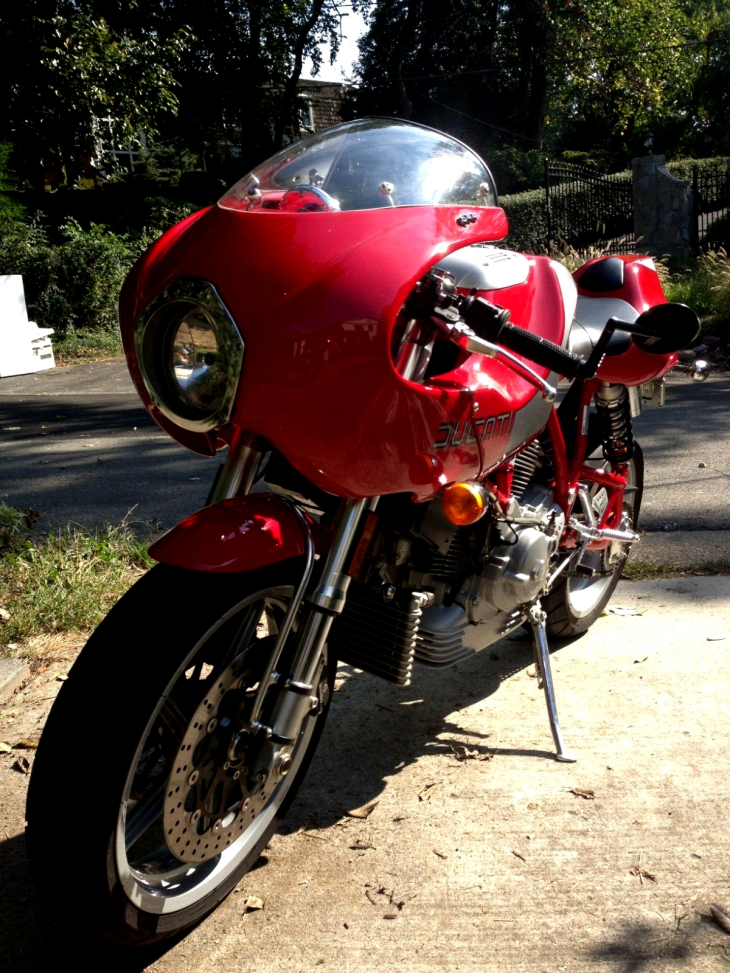 Pierre Terblanche designed the showy desmodue in the late 1990's, the air-cooled 75hp piped through a six-speed transmission.  Almost every bit of the trellis frame and bodywork are sculptural, even the single-sided swingarm being a work of fabrication art.  Crowd response to the show bike was such that a short production run was arranged, glossing over issues like non-adjustable forks and almost-waterproof instrumentation.  Still it reviewed well for a special model, the fuel-injected drivetrain providing a nice torque curve and the long wheelbase lending stability to the situation.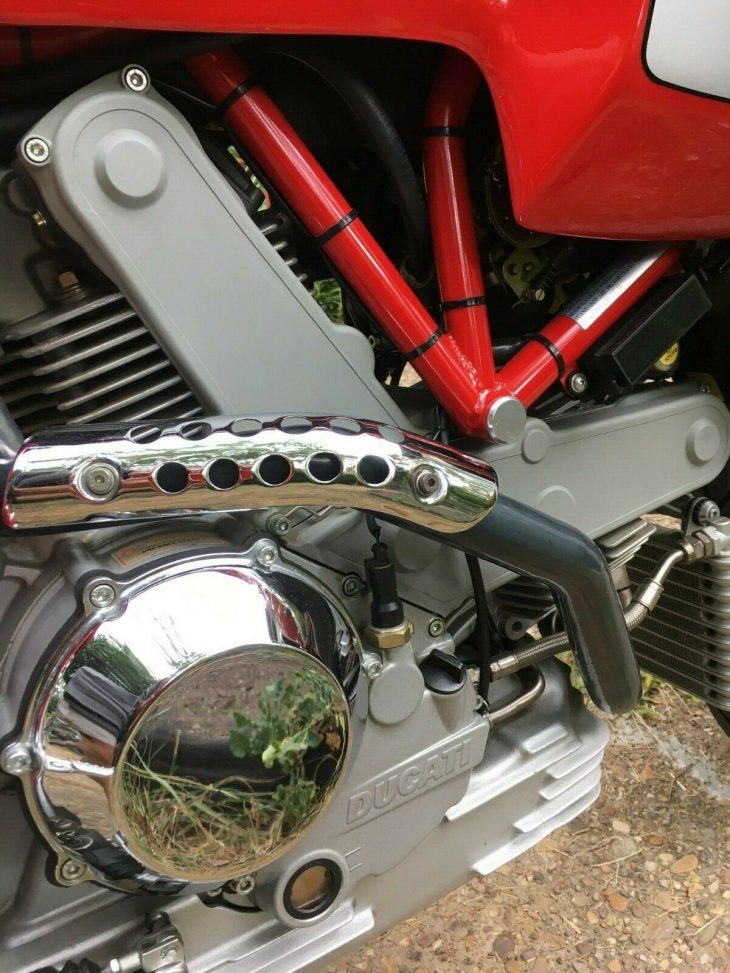 As most MH900e's have been, this one appears babied, with a bar-end mirror replacing the frail wing mirrors.  Finishes are in top shape, and often-replaced items like the chrome clutch cover and tube mufflers are still stock.  Comments from the eBay auction:
I bought this MH 900e Hailwood new in 2002, and did not have a chance to commission and ride it for several years.   It is now ridden sparingly and kept indoors.

I am the original owner. The bike currently has a little over 1,100 miles on the clock (mileage may change as I do still take it out occasionally)  and is in almost perfect condition.  There are no scrapes, dings, dents, cracks, only the slightest and usual evidence of wear commensurate with the low mileage.  The clear plexi fairing has two tiny shallow scratches from road grit or similar.

Mods:  I removed the original mirrors and handgrips  ( all are included in the sale), and the license plate carrier has been tailored to take the American size license plate versus the larger European one.   All regular maintenance was done by the regional Ducati dealer.

The machine, number 552 of 2000, comes with a clear title, the original handbook, and other literature, the original keys, and a factory commemorative plaque.  It is fast, light, perfectly balanced, and looks wild, even after 20 years.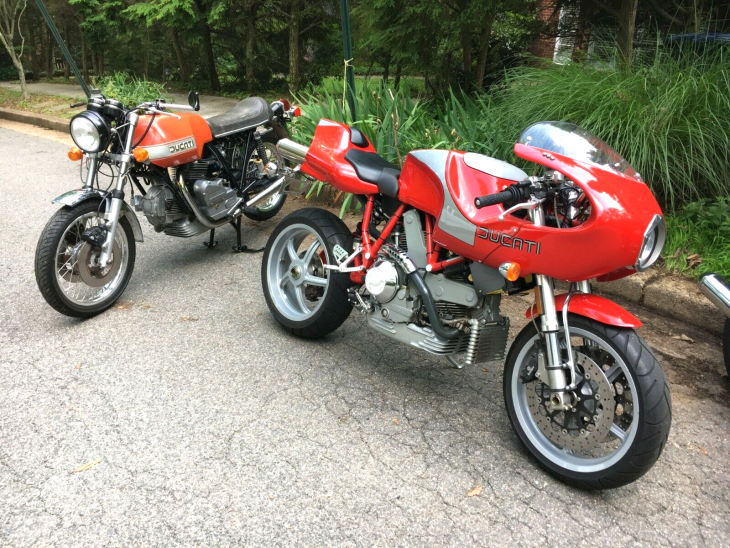 The 2000 examples sold out within hours of the start of the web-only introduction, but production couldn't be arranged until mid-2001 for a 2002 model.  Most reside indoors, and not even in the garage – hallway and dining room displays abound.  Namesake Mike Hailwood's family took issue with Ducati's appropriation of the name, and arrived at a settlement some years later.  Now finding their way to another generation of collectors, an MH900e never fails to transmit the excitement of two wheels.
-donn