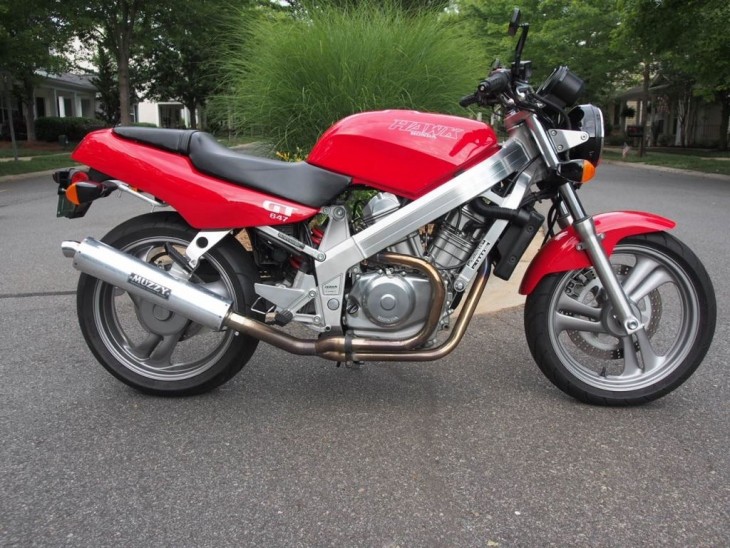 I'm sure you've heard it before… the term "cult classic" in reference to the Honda Hawk GT.  So what makes something a cult classic?  Well, usually it's something that went unnoticed at first and consequently didn't set any sales records, but as time passed, those willing to give it a chance soon discovered what a few already knew.  In this case, it's all about fun.  I have been looking for a nice Hawk GT for a few years (and naturally one shows up when I'm broke) after riding one on the racetrack.  It's sort of like a two wheeled version of the Mazda Miata.  It's not fast…  it's not particularly good looking…. and yet, you're smiling?  Why is that?  Well, what the Hawk GT lacked in power, it made up for in handling.  In fact, the first picture that I ever saw of somebody dragging an elbow on the ground happened to be onboard a Hawk GT.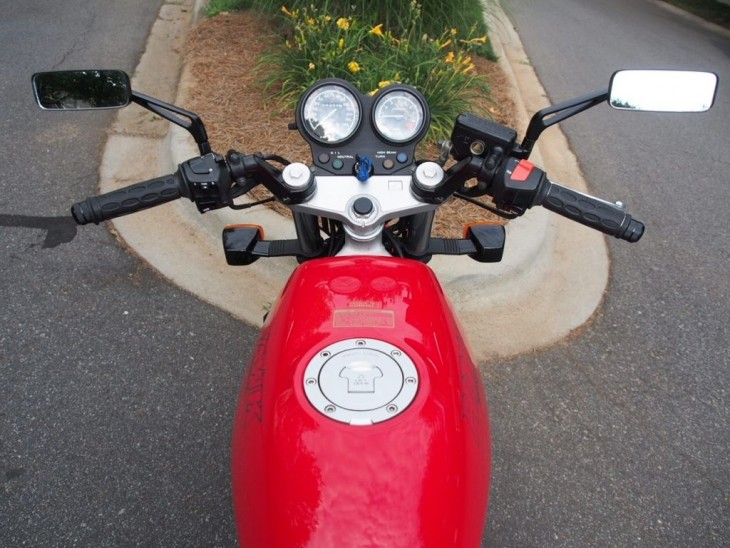 The Hawk GT was one of the first naked modern sportbikes and would soon be followed by the Yamaha SRX, Suzuki SV650 and Ducati Monster.  It's lack of a fairing made you feel like you were directly over the front wheel and made it feel like you were going faster than you really were.  There's something to be said for actually feeling the wind blasting back into your face and chest (stop me if I'm sounding too much like a Harley guy).  This example looks like it's been well cared for with low miles and a sparkling engine on display.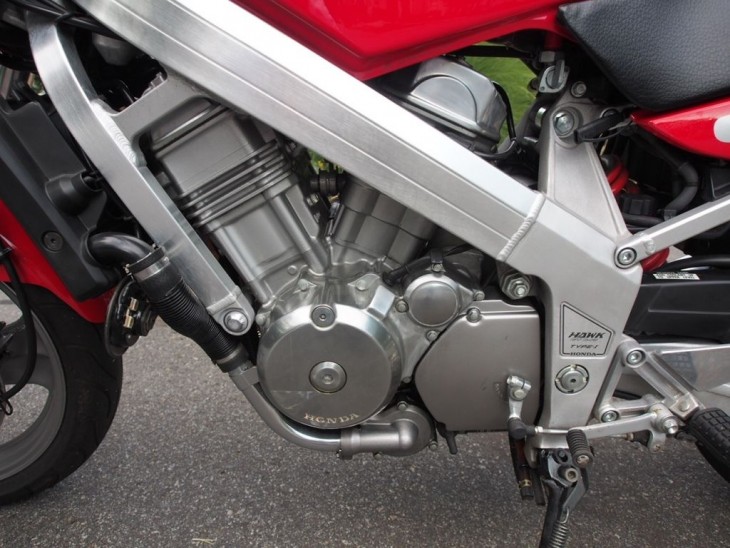 The owner appears to be one of the loyal fans who understands it's appeal and shown it some love.  He provides some personal details as seen below or you can check out the eBay listing here: 1989 Honda Hawk GT
Honda's GT647 chassis and suspension package is wonderful to ride. It turns on a dime and handle everything you can throw at it, whether in the city or when the road opens up, the Honda GT647 rewards its rider. The large front disc and means that the Honda bike won't be out of place on a track day, and in fact many are modified for this purpose. A large community and network of aftermarket suppliers make the Honda GT647 a candidate for personalization.

This 1989 Hawk GT647 is an excellent example of a well cared for low mileage bike with a known 3 owner history. I purchased it from the second owner and know the first owner as well. The motorcycle is entirely stock with the exception of bar-ends, low profile mirrors and a Muzzy exhaust, which were common upgrade for Hondas of this period. The center stands was removed for a cleaner look and is included in the sale. The bike saw limited use for many years. It was lovingly care for and well preserved.