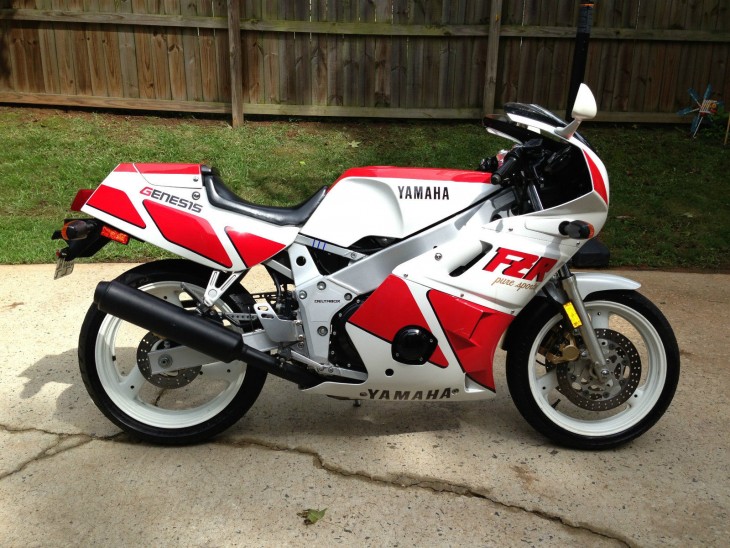 The Yamaha FZR-400 has always been popular with the RSBFS crowd and this one appears to be a gem.  It was known for it's light weight and great handling around the track.  Unfortunately this means a lot of them have been very well used in just this manner and when they do show up for sale they have evidence of a hard life.  They've been modified, parts don't match, fairings are barely hanging on, etc, etc.  However, this one looks like it has had the easy life.
With barely 2000 miles and looking bone stock (down the reflectors and exhaust) this example appears to have survived unmolested and in great condition.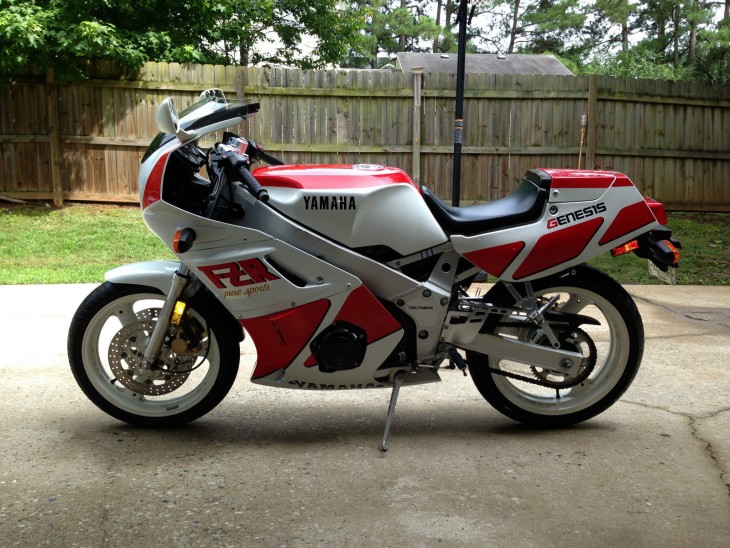 The seller's eBay description appears to indicate that it came from a collection and probably only saw the sunniest of days and easy riding.  You can read more from the seller's actual eBay action seen here: 1988 Yamaha FZR-400 on eBay
This bike is in great condition. Runs like a champ, I use non ethanol gas to keep the carbs happy.  Very Rare to find one in this condition. I am only selling to thin the herd. Clear Georgia title in hand. Have original owners manual. A $500 deposit will be required within 24 hours of the end of the auction.  Buyer will have to arrange the shipping if not local but I will assist.