Update 10.28.2021: Previously posted September 2020, this RC30 is back on eBay with a buy-it-now of $48,995. Links updated. -dc
A ( if not The ) classic superbike at this juncture, Honda's RC30 has beauty and real-world capability.  This example is slightly under-documented but has collectible looks.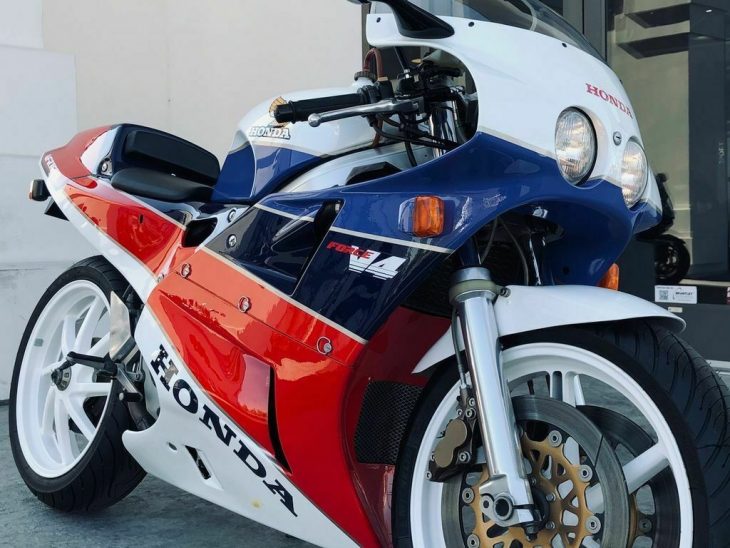 The RC30 was designed and built for the Superbike World Championship, which it won with Fred Merkel aboard the two first years.  The version found at the showroom had 112 hp available, with just 400 or so pound to push.  Endurance racing aspirations dictated the single-sided swingarm and quick release front axle, and the era required staggered wheel sizes of 17 front and 18 rear.  The RC30 always seemed more than the sum of its parts, the alloy chassis and big-bang V-4 not quite accounting for its well-balanced presence.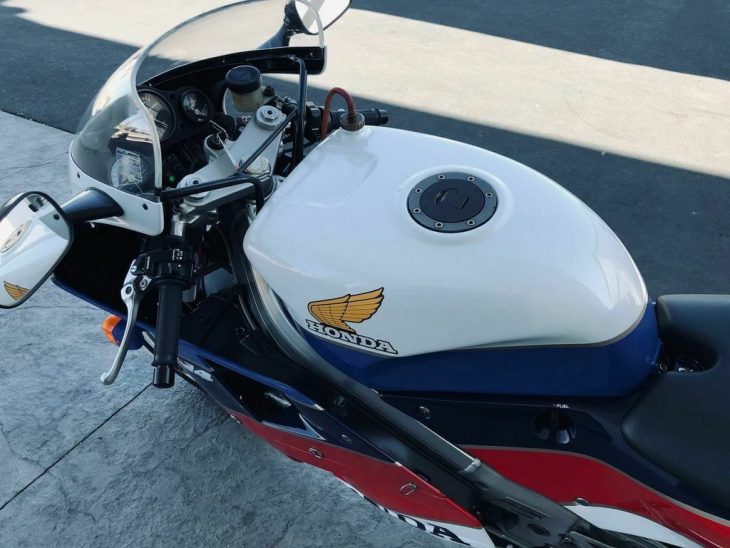 Seller Eurocycle appears to be a new outfit, with locations in Sonoma, Reno, and Vegas.  No history is offered but the condition is excellent for its nearly 24K miles.  Finishes and tires look fresh.  Besides new and used bikes, Eurocycle's website shows rentals ( no the RC30 wasn't listed ) and some kind of club membership – maybe a knowledgeable reader could chime in.
Eminently collectible, an RC30 was reviewed as not hard to ride, and might be an inspiring occasional rider for a small stable.  More history or perhaps some catch-up maintenance might be expected before sending this V4 out on a mission.  The ask is a little shy of what might be expected for a nice example, but as with so many things this year, all bets are off.
-donn