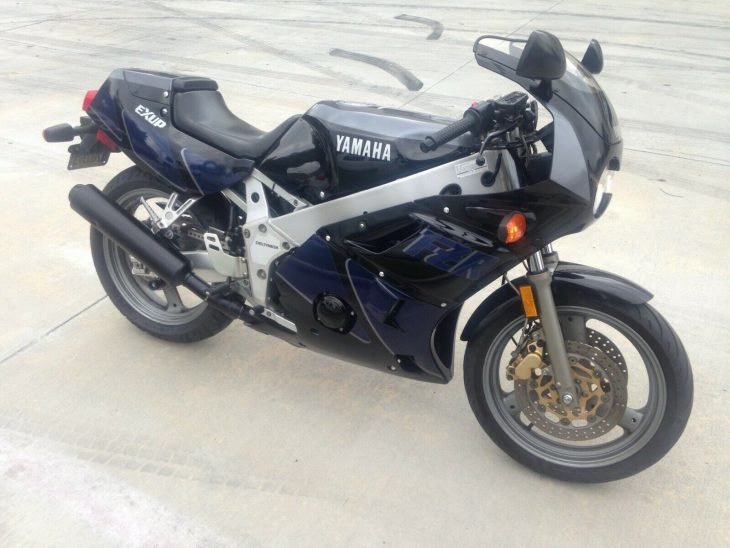 The Yamaha FZR400 is becoming a rare beast, as they were only sold here for three model years and were handily outsold by their bigger siblings. That's a shame, because the little Yammy was really a higher-spec piece than its 600cc stablemate, with an aluminum chassis instead of the bigger bike's much less graceful steel unit. Racers loved them for their accurate handling, minimal waistline and agility, so many never saw the road. For 1990, the FZR400 had a Deltabox swingarm and bigger brakes added to its bag of tricks, which meant it handled and stopped with arguably more aplomb than did the 600.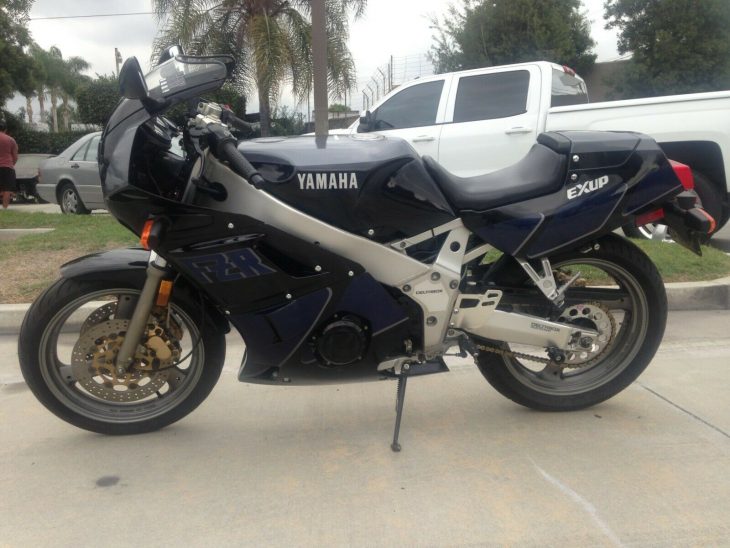 That makes today's immaculate 1990 Yamaha FZR400 a really cool piece of kit, as it has managed to escape the scourge of years, racetracks, squids and neglect. With the exception of a few scratches, it's in gorgeous shape, and has covered just 12,876 miles. Its 400cc inline four has recently been awakened and refreshed after an extended dormant period, so mechanical condition shouldn't be a worry. With a 14,000 RPM redline and about 60 horsepower on tap, the bikes need handfuls of throttle and momentum to stay on plane. But you know what they say about riding a slow bike fast …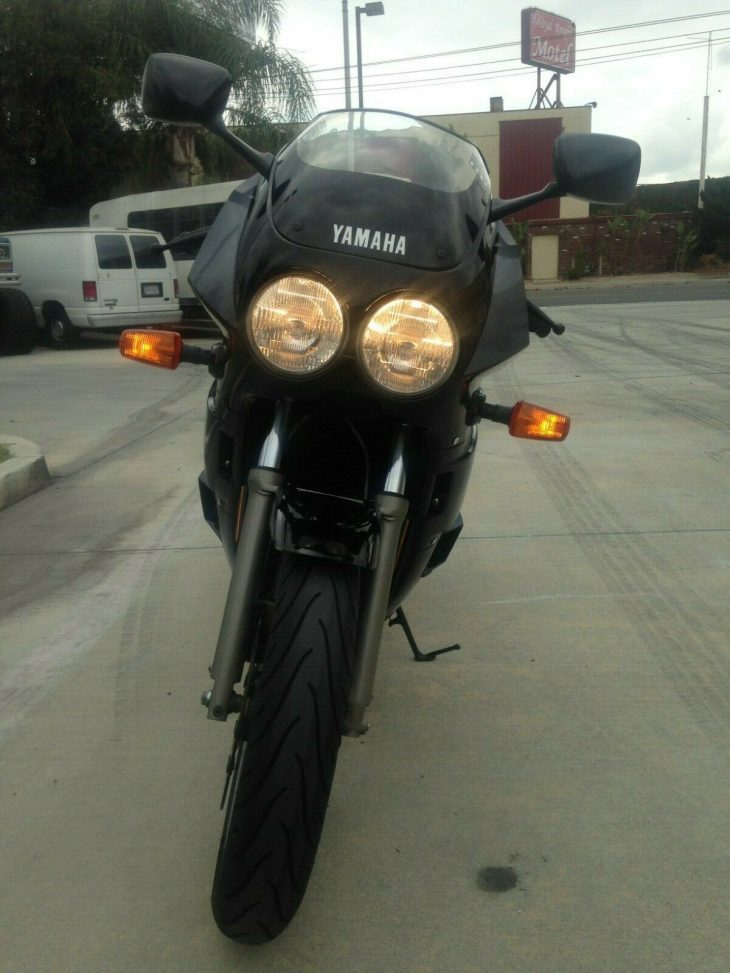 From the eBay listing:
100% original 1990 Yamaha FZR400, low miles, original owner, clean title, NEVER DROPPED california bike non operation registration original title

400cc high revving 4 cylinder

ONLY 12874 miles

Has sat in the garage for many years and has recently been restored to proper running condition. carbs/battery/spark plugs valve adj. valve cover gasket/ brakes pads and master cylinders rebuild no rust on fuel/gas tank tires ok No problems, no leaks,never raced, all electronics work.i have a video i can text you from my cellphone.

All knew fluids, new brake piston seals, new radiator fluid engine ice. i have all the old parts for probe.

cosmetic: from 1 to 10 i personally believe solid #8 !!!!!30 years old bike!!!!!

some scratches on the upper/tail/side fairings!!! broken right side plastic upper fairing picture #14 the mechanic forgot to put the bolt nylon washer so it broke or crack the upper plastic fairing NO more broken plastics.

thanks.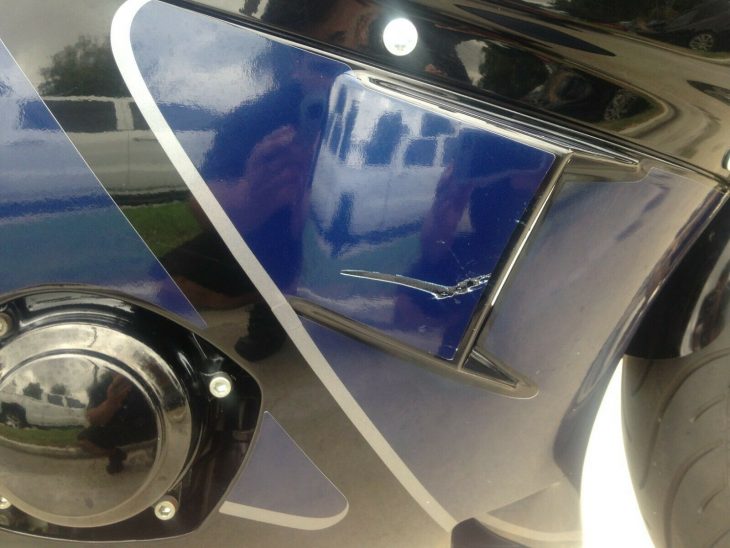 For sale by its original owner, the bike is priced in the upper range of what we would expect a Fizzer to fetch. That said, they're lovely bikes, and they will become increasingly difficult to find in this condition.