'Tis the season for seasons greetings, wish lists and good old fashioned commercialism. RSBFS tends to see a lot of great bikes in the week prior to Christmas, and this RZ500 is no exception. With clean plastics, upgraded suspension, a Rick Lance rebuild and an impressive list of updates, this particular RZ promises to be one of the better examples viewed this year – provided you are OK with what can best be called a resto-mod instead of a stone-stock specimen. The upgrades may be a downside for some, as it has been well established that collector machines have the greatest potential when 100% stock. For those that ride, however, some mild breathing spices up the sauce that makes these bikes so special. Intrigued? Read on!
Regular readers of RSBFS will already know the stats, specs and strengths of the RZ500. Still, a bike of this class deserves a quick, remedial refresh: 500cc of two stroke power, arranged in a V formation and sporting twin cranks (think of it as a siamesed pair of 250cc twins), reed valve induction, and individual tuned exhaust pipes for each of the four cylinders. On the chassis side, the RZ offers a mild-steel perimeter frame (aluminum look silver paint notwithstanding), a mono-shock rear suspension, adjustable front forks and the GP-requisite triple disk brakes. All of this is wrapped in sexy plastics with Yamaha racing stripe livery. Touted as a GP bike for the street when it was introduced, the big RZ is one of the prime imports that remain the lust of the American riding set.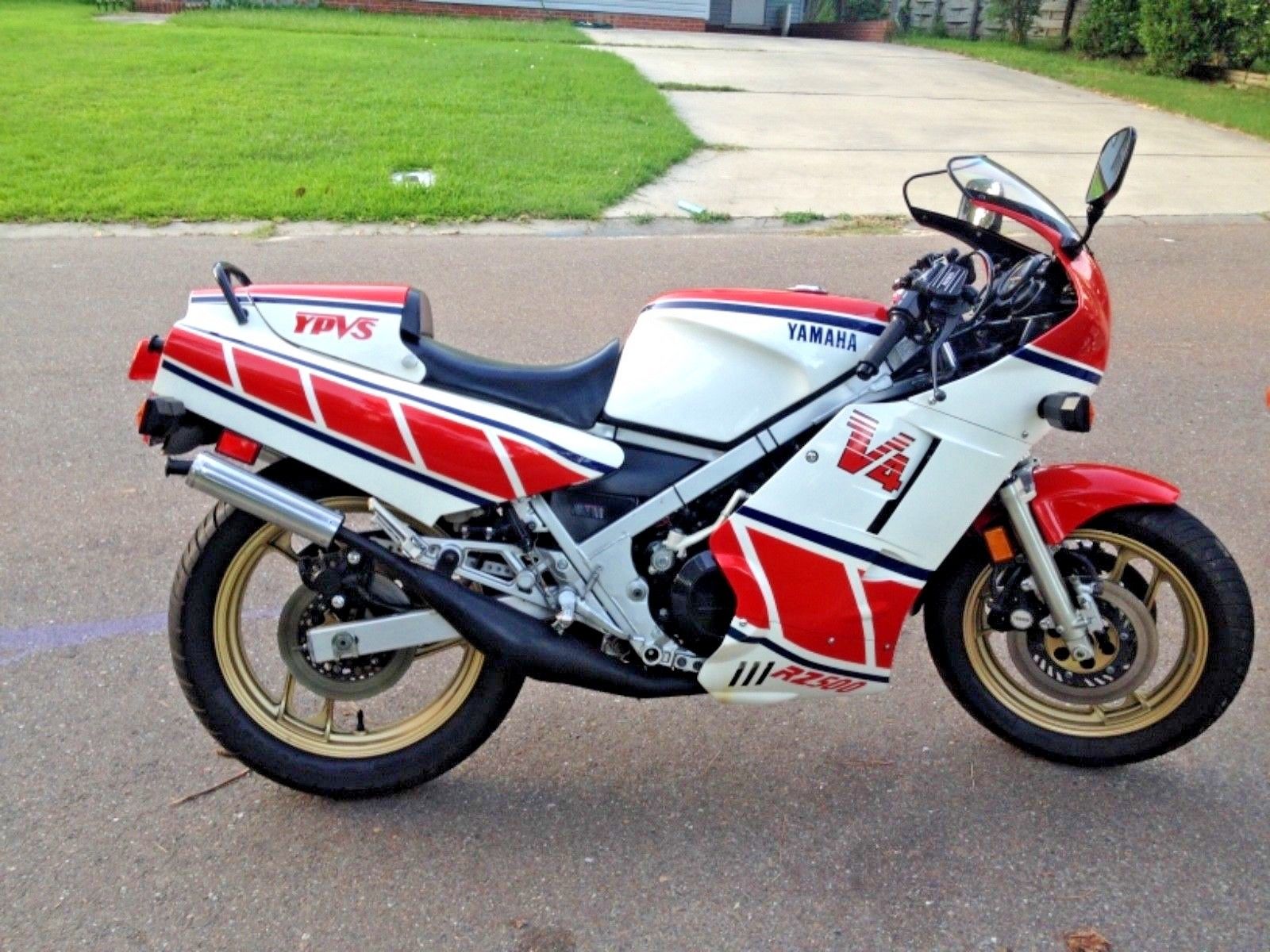 From the seller:
1985 YAMAHA RZ500
Offering from my collection ( 2Stroke Passions) one of my best…
I am a true enthusiast and have been for over 50 years . I am not a soulless flipper … All my motorcycles are stored in a climate controlled dehumidified facility and i ride them.

1985 RZ500 V4. 2stroke complete rebuild and upgraded to better then new . No stock ones problems. Less then 1000 miles since acquired 2012 (20,050 actual before Complete rebuild ). ***Notice I use the word rebuilt not restored I will not abuse or miss use that term . To me restored means to make as news and (original) as possible. This RZ has been made better then new , dependably usable . No expense spared … Anyone that truly knows RZ500's know that stock ones were a good place to start they have issues . This one doesn't :). All proper maintenance and upkeep up to date… Rode last weekend for annual children's toy ride , ran perfect… big smiles…
More from the seller:
This bike is of Canadian vintage and is Titled and registered here in the States (Arkansas). The motor is freshly rebuilt and performance tuned by the premiere RG/RZ 500 specialist, Lance Gamma (Rick Lance)). The motor is at factory first overbore and assembled with all correct and OEM stock Yamaha parts with modestly ported cylinders and milled heads new gaskets,seals,hoses,. The exhaust system is a beautiful set of Tommy Crawford chambers which are over 30 pounds lighter than stock and have a seamless power delivery with quiet tone. The shock is a premium Wilbers unit with adjustable ride height helping the bike to turn sharper along with a front end overhaul firming up the notoriously soft forks. EBC HH pads improve the braking performance and a Lance Gamma Supplemental Radiator helps even out temps front to rear and keep the motor cool. Manual Fan switch. Stock Petcock fix. Much more. No issues… If you are looking for a stock collector piece to keep your other mildly interesting bikes company, move along. There's nothing to see here. If however, you are wanting to discover for yourself what all the hoopla was about at the release of these bikes some 32 years ago (you remember, GP bikes for the street? What were they thinking??), this is one which will bring you up to speed, so to speak. It simply begs to be ridden. Runs great,wonderful machine. More pictures and Videos available …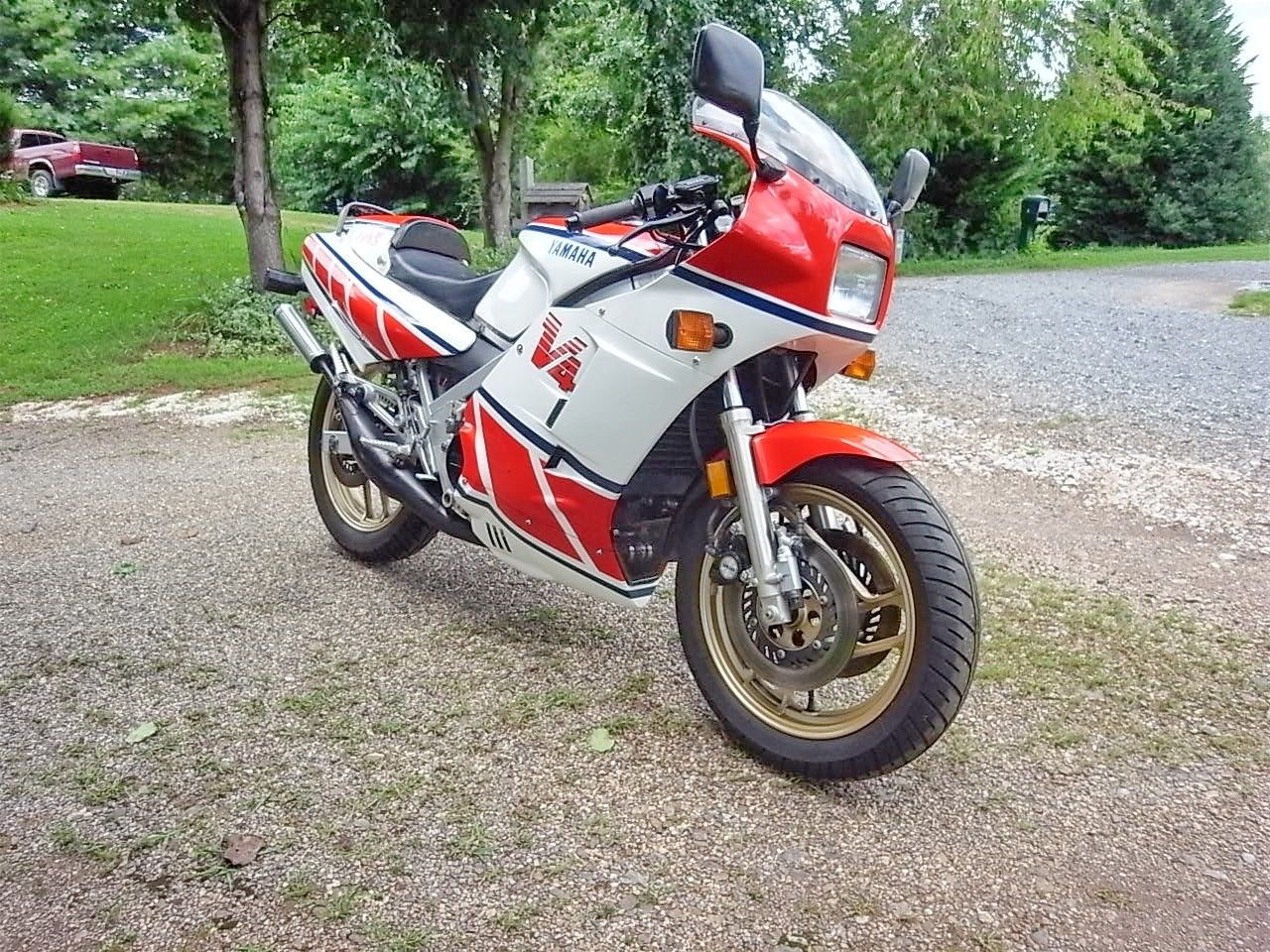 This seller appears to be a true enthusiast, and has built himself an awesome looking RZ. Employing the likes of Rick Lance ensures performance AND reliability, and the listed modifications enhance the overall function of this rare machine. This is very clearly a rider, despite the clean appearance and sano presentation. It's hard to find anything not to like about this one – that fact that it has been properly imported into the US and titled is even better. If I had to pick any nits, it is the lack of mileage information and/or pictures of the gauge cluster. The eBay listing notes zero miles, but that is obviously not the case. The rebuild/refurb does roll back the clock a bit, but it would be nice to know more of the history of the machine.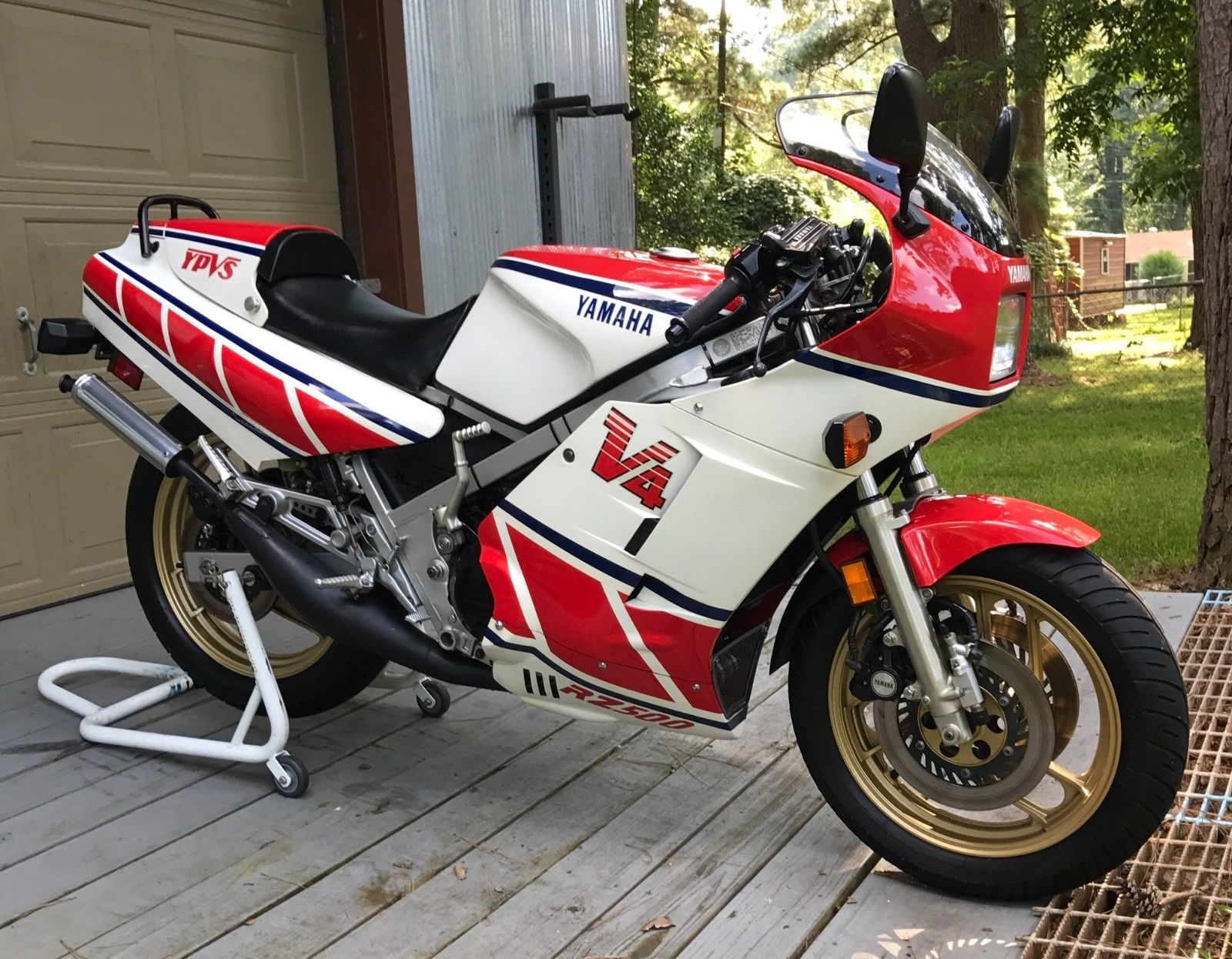 This is one of the better RZs we have seen this past year. As a result it should be no surprise it is also one of the most pricey RZs we have seen. This seller is looking for top dollar here. From a rider perspective, I can live with the $25k ask. From a collector perspective, this bike represents one fewer of the dwindling number of original RZ500s left in existence. And while that might raise the bar for the remaining stock examples, what does it mean long term for collecting a non-original specimen? I would imagine that there will be no lack of lust for the RZ500 in the future, and one that looks (and likely runs) like this one will continue to grow in value; great will always be worth more. Check this one out here – and note that the seller is open to offers. Good Luck!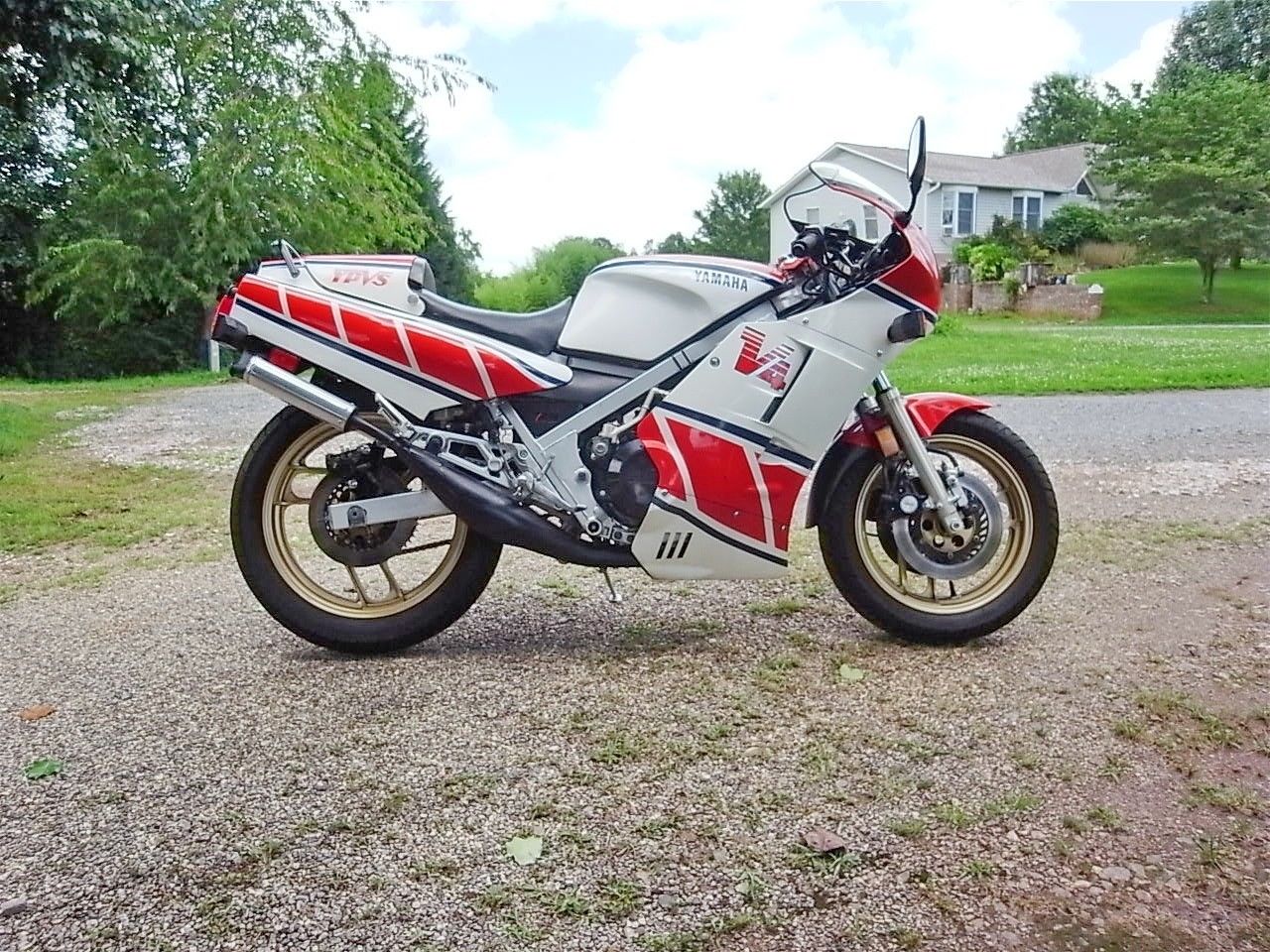 MI