We recently ran a contest for a new cover photo on our Facebook page and the results were really awesome to take in. The contest was simple:
Post a pic in the comments of this post of your favorite Rare SportBike **in your current stable** Most likes by Sunday wins and gets a RSBFS shirt as well!
The winner of the contest is this stunning Ducati SuperSport build titled Loudbike California Special: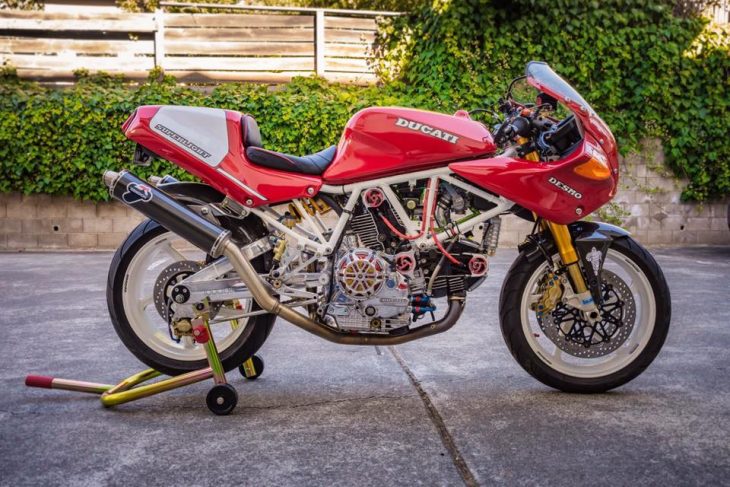 A stunning bike and of course as a SuperSport owner and fanatic myself, I was pleased to see it win. It's definitely more built up than what we typically feature for sale on the site but I appreciate the enthusiasm the owner demonstrated in rallying so many likes to win. Congratulations!
Here are some of the other runner ups with the most likes:
Unfortunately this informal method of collecting submissions and votes exposes that Facebook is not the best platform for this type of contest as many quality submissions were buried in the 140+ submissions and never got the attention they deserved. Like these:
Regardless it was a fun experiment and we look forward to running the next contest. Thank you to everyone who participated and to all the great RSBFS readers!
Please note: These were submitted as reader rides and to our knowledge are not for sale.
dc