What's the point of chasing chickens if you can't catch them? Garelli asked themselves the same question during the 1988 racing season. In fact, they asked a LOT of questions. Having won the 125 class from 1982 – 1987, the 1988 season was a bit of a disappointment. The much heralded – but very tempermental – monocoque chassis developed by Garelli failed to produce results. In an effort to salvage what they could, Garelli experimented with other chassis brands as well as copying and modifying chassis elements. This particular bike is actually a Honda RS125.
From the seller:
Just like that of Garelli's ill-starred 250, the 125's rigid monocoque was the target of criticism. The team tried a stock Honda RS125 twin-spar chassis at Assen and also a Moretti frame that looked a lot like a Yamaha TZ250 Deltabox (see Lot 6). Carrying the Garelli frame number 'AG 125M 002', the machine offered here represents the Honda RS125 rolling chassis that was tried experimentally during the 1988 season.
Driver was Luis Miguel Reyes, Grand Prix moto 125 cm3 Assen 1988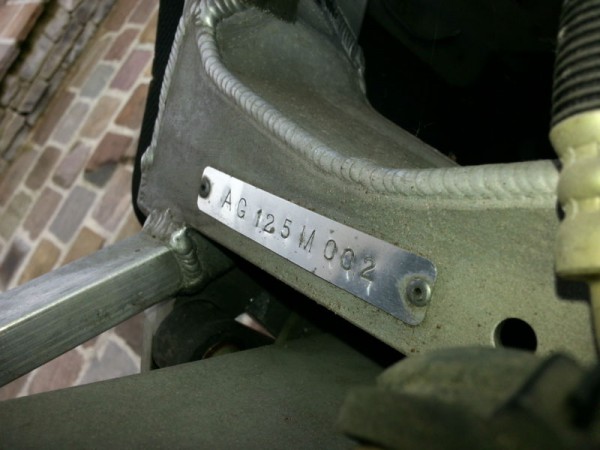 While searching for clues on this particular bike, I stumbled across the Bonhams auction site and discovered that this particular item had crossed the auction block earlier this month as part of a French auction of Garelli Grand Prix machines (see photos from Bonhams posted in the gallery below). I also discovered (if it was not made clear in the seller's description) that this particular offering consists of the rolling chassis only.
The lack of engine and trans might make it perfect for the collector who wishes to hoist this bike on a wall or park it in a living room, den or man cave. If you are intent on chasing – and beating – some chickens, however, you will have some work to do. Still, this is a pretty neat piece of history even if you can't fold yourself in half and ride it.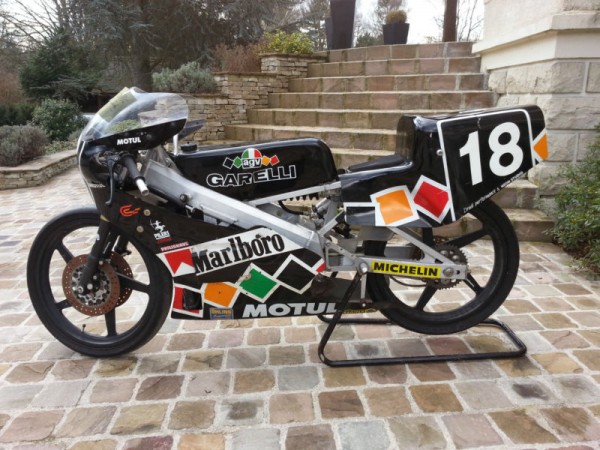 The seller has an opening ask of $5,000 USD, with a BIN of $10,000. At Bonhams this lot sold for approximately $6,500 USD. The bike is located in France, so be sure and factor in transportation costs if you are interested. And as always, make sure you do your homework beforehand so you know what is included in the sale. Good luck, and happy chicken chasing!
MI