This is a guest post by my friend Brian who is a vintage bike enthusiast and is always on the prowl for the really old classics. Please leave a comment and let me know if you liked this post — maybe we can talk him into doing more!

-dc
The Excelsior 250 Manx Racer offered at British Only Austria might be a factor racer which was then sold to a privateer.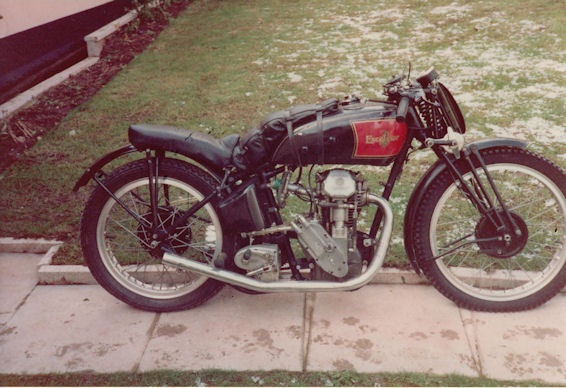 The little information gives claims to have 1936, 1937 and 1938 GP first places, but leaves it open to interpretation if that was the overall or just individual races. A quick Wikipedia search shows a Henry Tyrell-Smith won the 1936 Lightweight (250cc) Grand Prix title in 1936 for Excelsior. Shown below (via The Velobanjogent):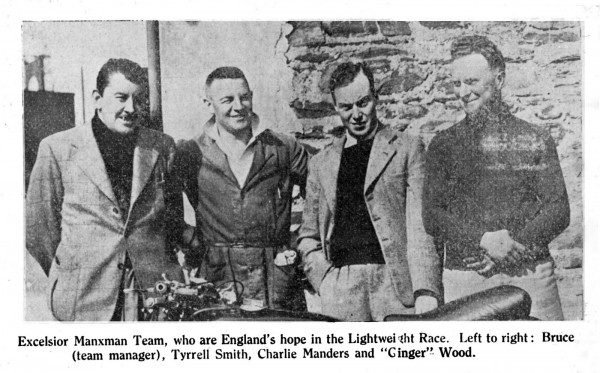 Likely this bike had been sold to a privateer as the 1947 Manx GP is the clubman race over the same course that the professionals raced for the Isle of Man TT.
With there first motorcycles manufactures in 1896, Excelsior like many British motorcycle companies had and up and down history with it stopping production in 1965.
Offered for 27,500 Euro's ($36,250). Not a lot of information is given by the seller, including a year of manufacture. What you can see is that it is an over head cam engine, common place even in the 1920's. Something that is advanced for its time is the fact that the valves, springs and rockers are covered, this could not be taken for granted.
It has no rear suspension and the front forks are girder type as hydraulics were not added to fork design until later in the decade. The combination of poor roads, and no suspension, you can see why the pad on the tank would have been added for racing.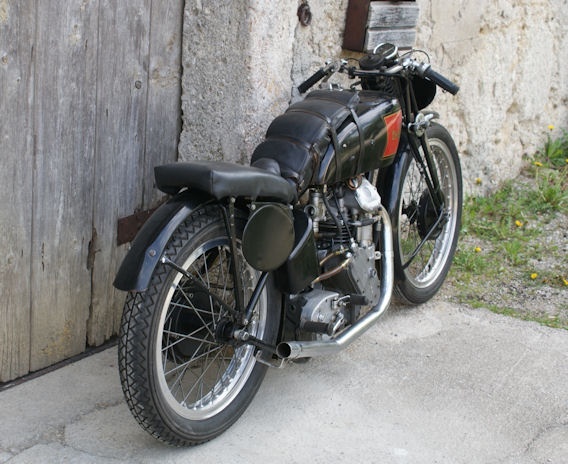 The brakes in front look to be a single shoe, maybe and inch wide. This might give you similar braking power as two feet on the ground. Not sure what is going on with the rear brake, the cable enters the rear hub in an unconventional angle.
-bb