Warning!
This post is in our archives. Links in this post have been updated to point to similar bikes available to bid on eBay.
In the wilds of Northern California lurks a menacing, gray market two stroke. Titled in Vermont, wearing some interesting new bodywork that appears to be the basis for the black/red Lucky Strike livery and looking as if it has enjoyed the trip to get to this place in its life, the bike shows some mods and some wear – both to be expected given the time since new. The TZR250 has gone through a wide range of engine configurations during the model run, initially released in 1986 as a rather conventional parallel twin. The parallel twin arrangement was retained for the next evolution, however the cylinders were reversed to allow for better packaging for racing. It was not until 1991 that Yamaha created the 90 degree v-twin seen here.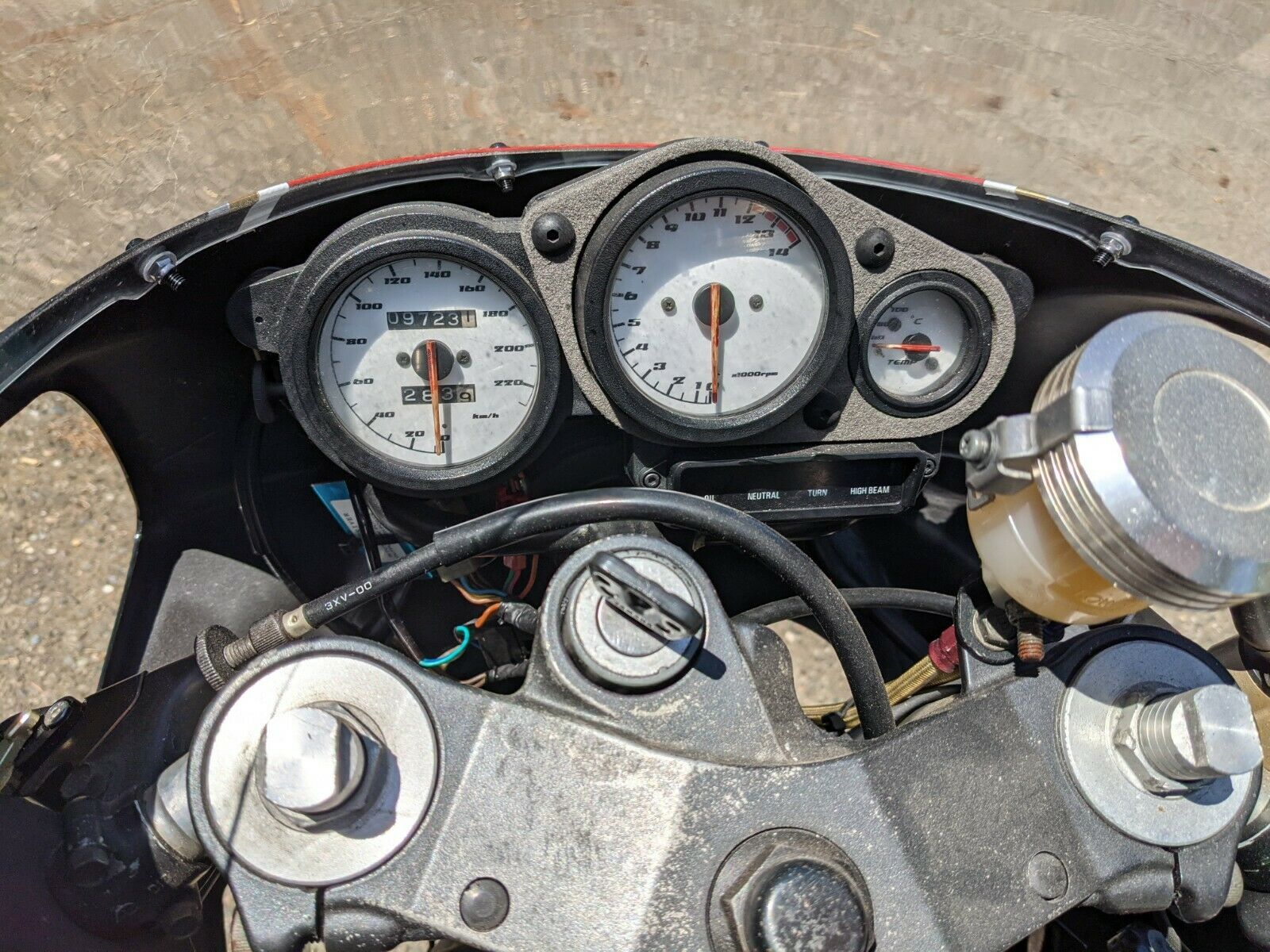 From the seller:
This is the best of the TZR's, the 3XV. The V twin model for the narrowest possible motor and weight distribution, it is basically a race bike for the street. It starts after a few kicks cold, a couple when warm and runs great when in the rpm's just like any two stroke. New body kit looks great (what looks like scratches/blemishes is the reflection of a car parked next to it).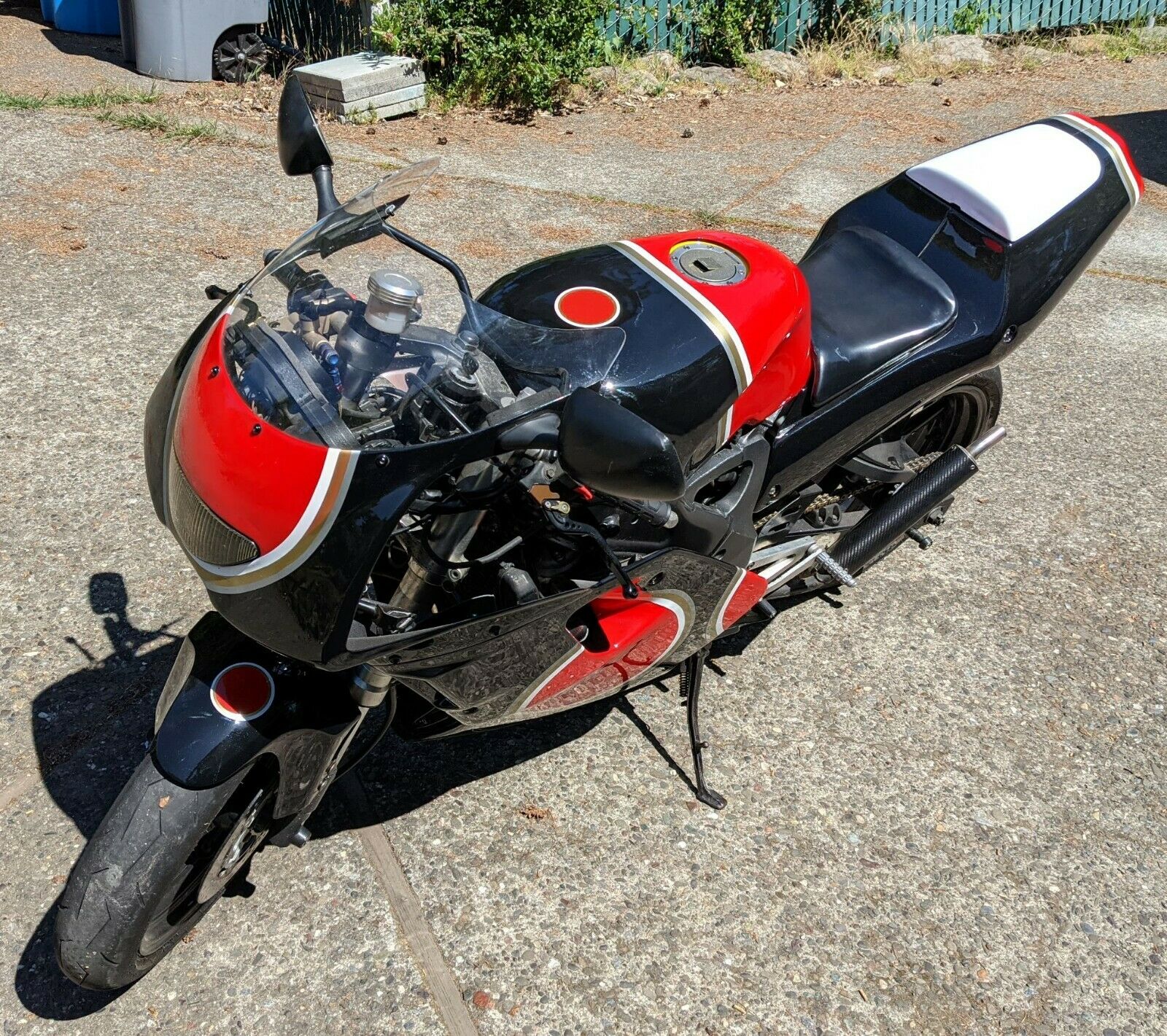 More from the seller:
Has oil injection, so no need to mix 2 stroke oil in gas.

9723 KM on odometer (6040 miles)

Your chance to own a piece of Yamaha 2 stroke history that you can ride!

Things to note: Body kit is new. Battery is new. Temperature gauge does not work. Has LED headlight and heated grips. Gas tank has a dent on the top, it looks like a bar of some sort fell on it. You will not want to stop riding it. This is what the RZ350 should have been.
The TZR250 came not only in a variety of engine configurations, but also a variety of sporting configurations – R, RS,RSR,SP, and SPR are all part of the alphabet soup that denoted states of power and components. It is unclear exactly what we are looking at here, and without a VIN listed there is no lookup possible. The seller notes heated handgrips (wasn't familiar with that as an option), and that the temp gauge is inop; the latter is pretty important to the care and feeding of a high-strung two stroke. That being said, this is indeed a rare smoker in the United States, much less the restrictive State of California. Prospective buyers should note that while the bike is in CA, it is not CA plated, meaning there may be difficulty if attempting to register it in the Golden State. Check out all of the details here, and Good Luck!!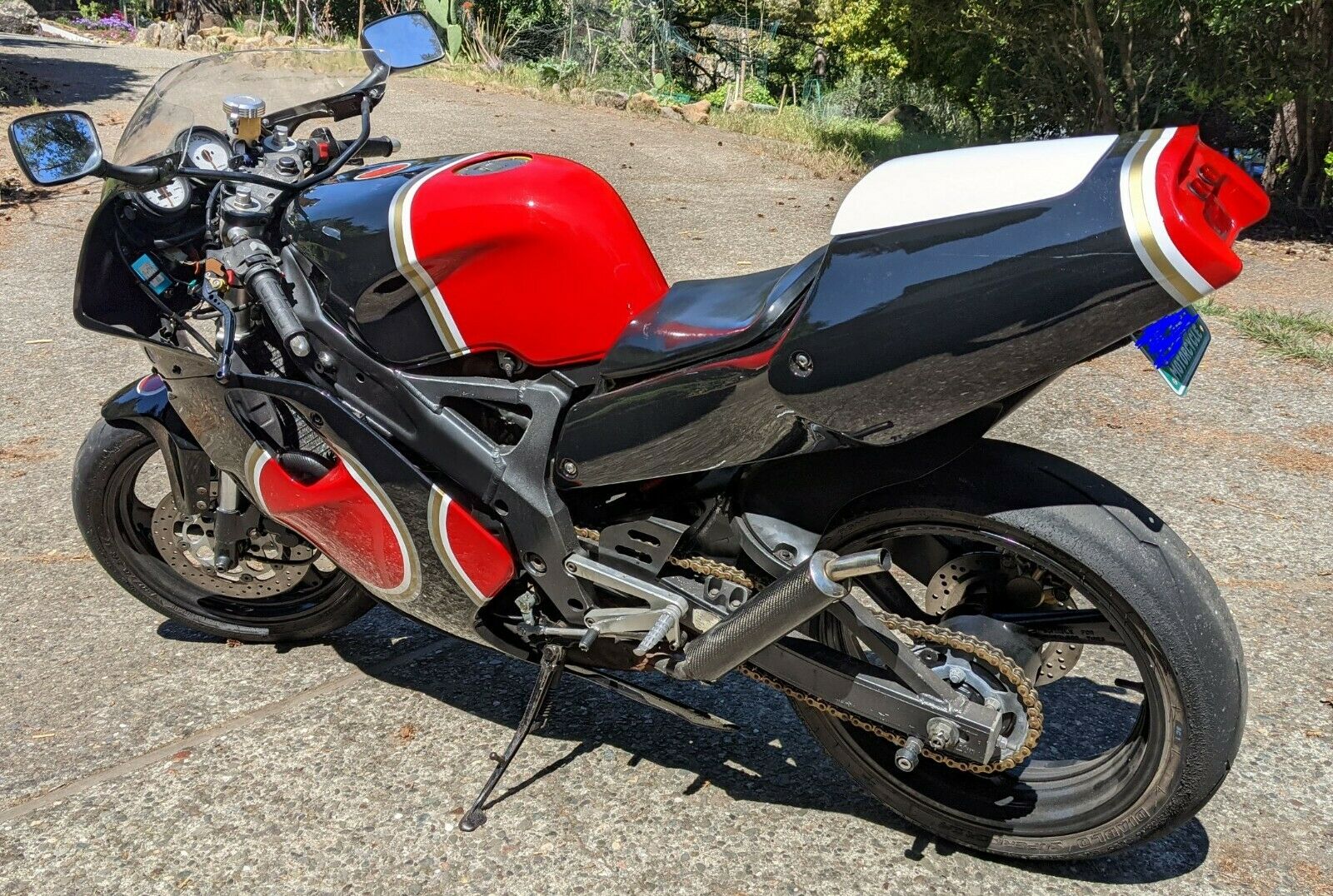 MI