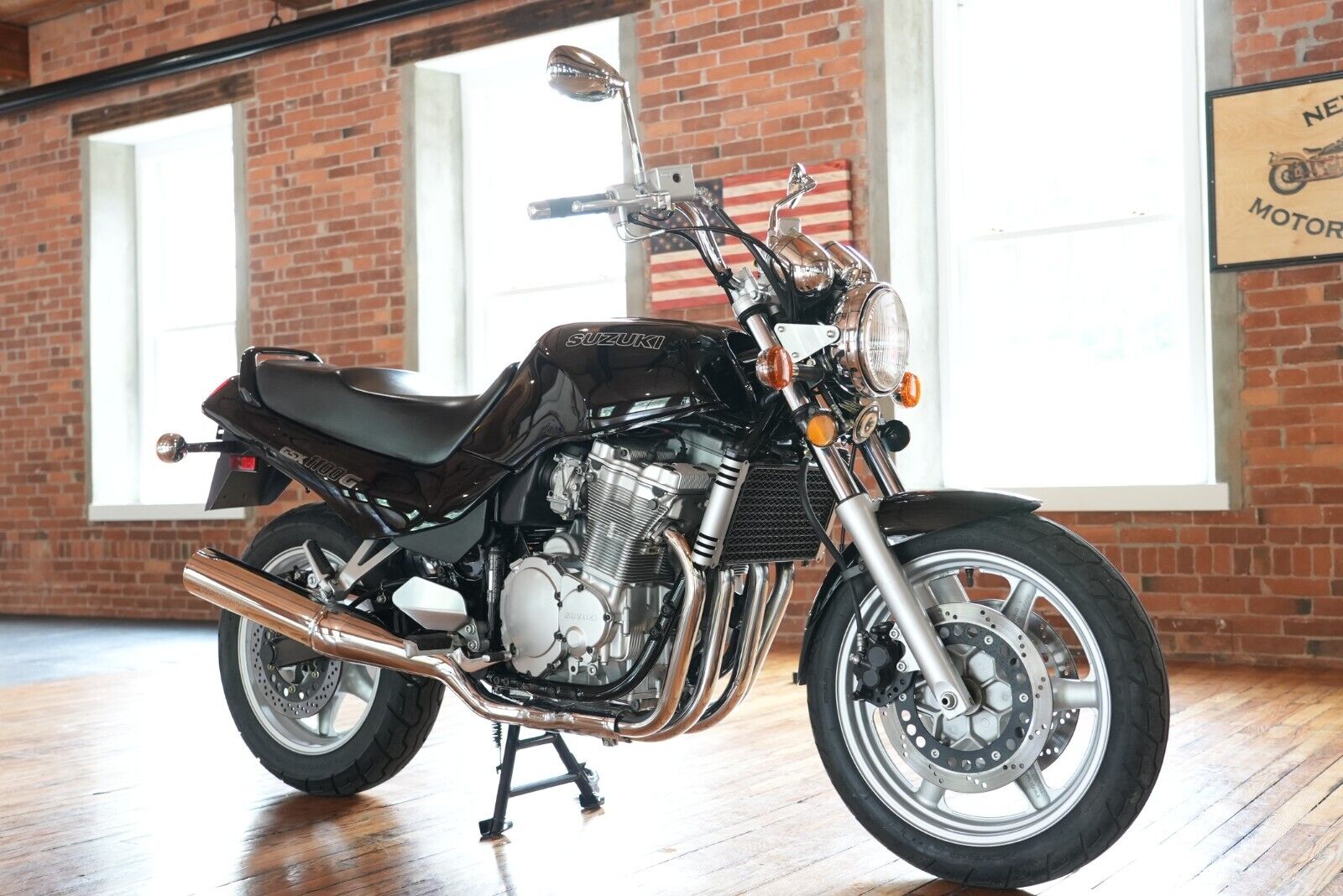 Not much introduction needs to be made for motorcycling's greatest auctioneer, Captain America aka Ken Kaplan. A staple in the collector community, Ken and Kaplan Cycles have been collecting and restoring bikes of all kinds in their New England Motorcycle Museum for a number of years. On the block today is a 1993 Suzuki GSX1100E coming from the private Heiss collection.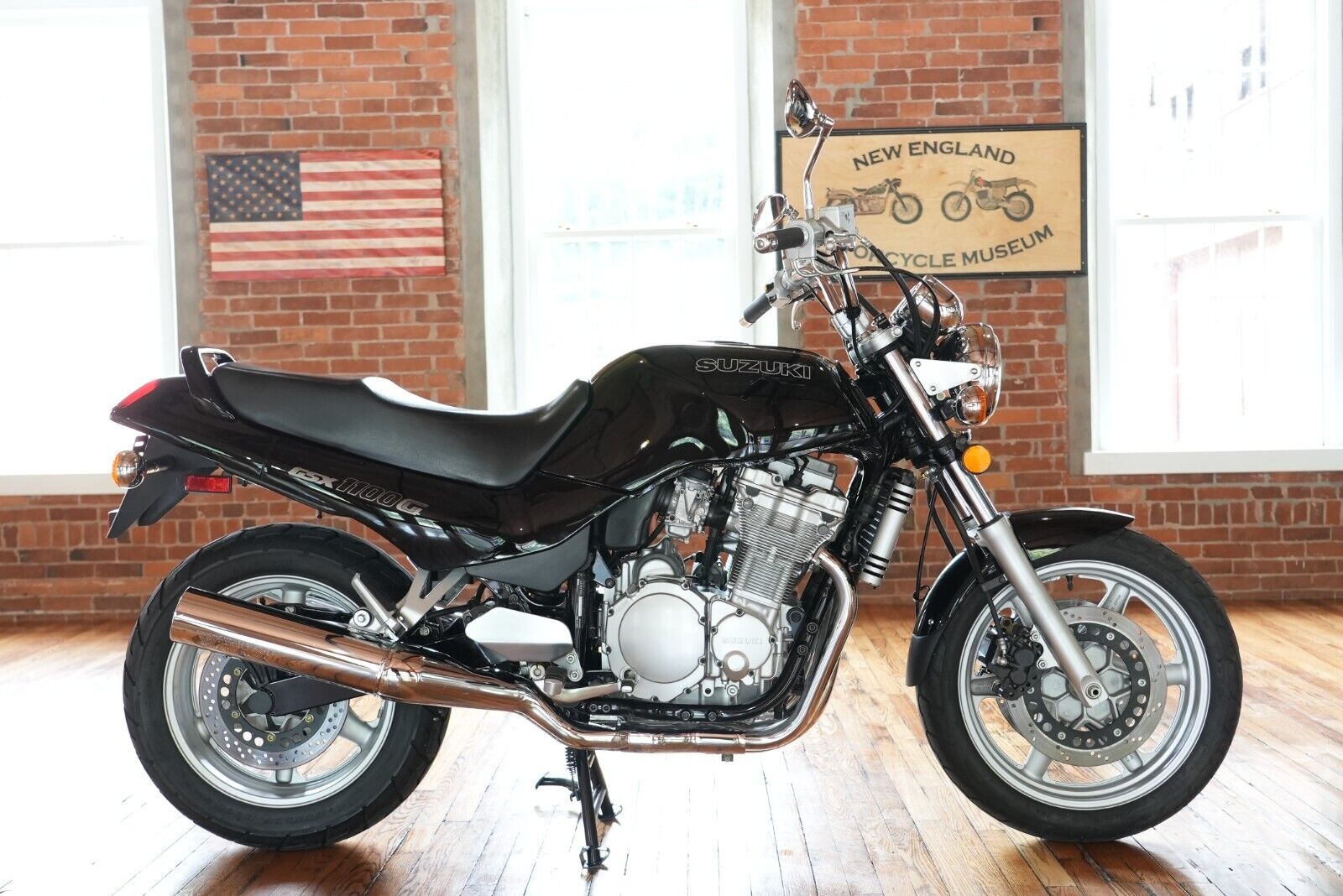 Just looking at the GSX1100 reveals what most people likely associate with this bike. Weight. The torque-tuned 1100 motor, black bodywork, and large seat all take up a lot of visual space and give the impression that this is a really big bike. In this case, your eye's aren't playing any tricks on you. Watch the video of Ken riding it and you can see that he fits the bike just right. The Bull comes in around 560 lbs wet and the shaft drive and tubular steel frame are some of the main culprits.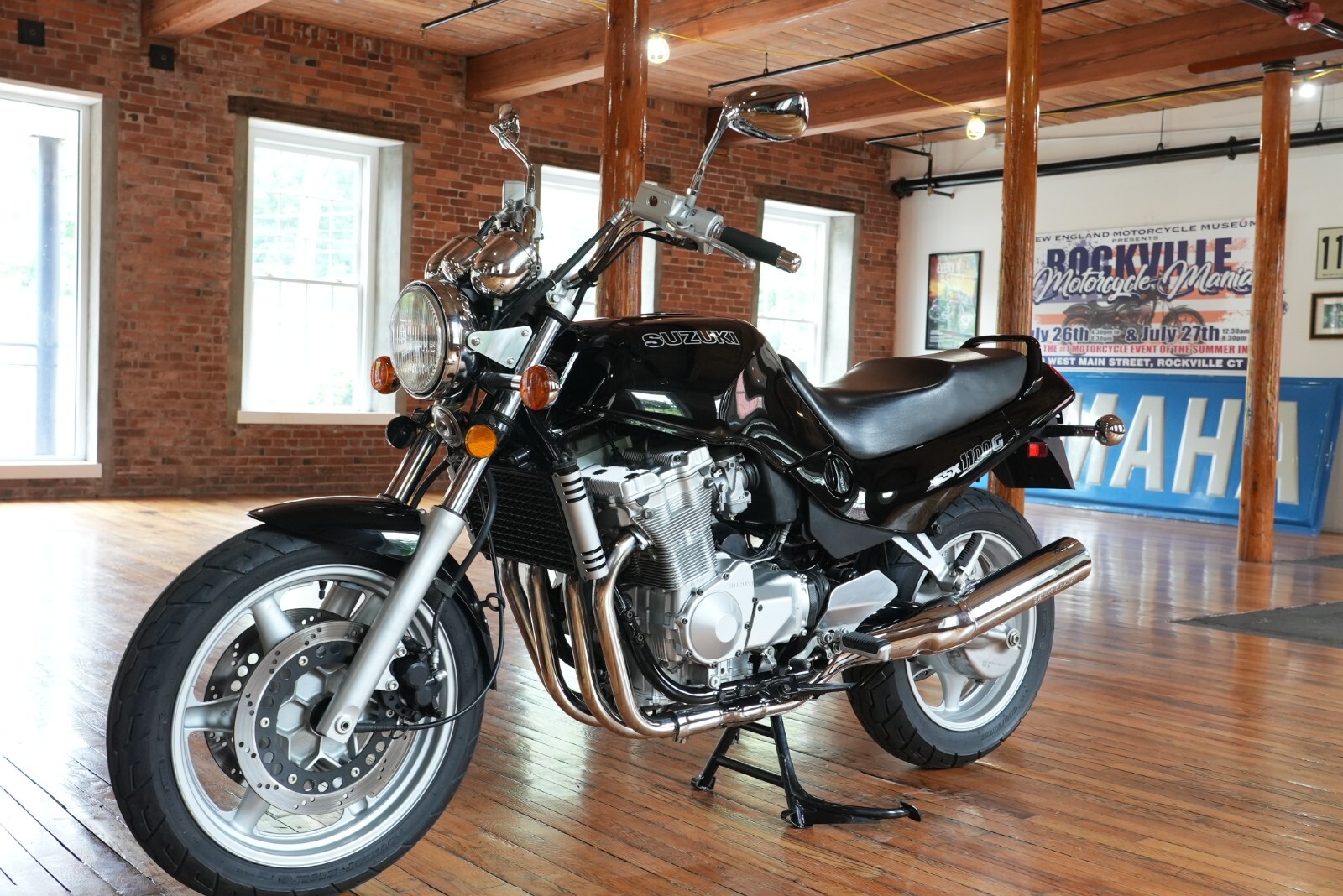 The highlight of the GSX1100E is definitely the motor. Derived from the GSX-R 1100 engine, the GSX1100E, like many other recipients of sport bike engines, took a retuned 1100 motor in it's frame that developed less hp up top but more torque in the mid-range. To add to the street friendly characteristics, Suzuki added a counterbalancing shaft and rubber-mounted the engine to keep the ride as smooth as possible. The addition of a radiator to the engine is a departure from the GS1100 that roamed the streets a decade prior to the GSX as this engine utilized a combination of SACS and liquid-cooling.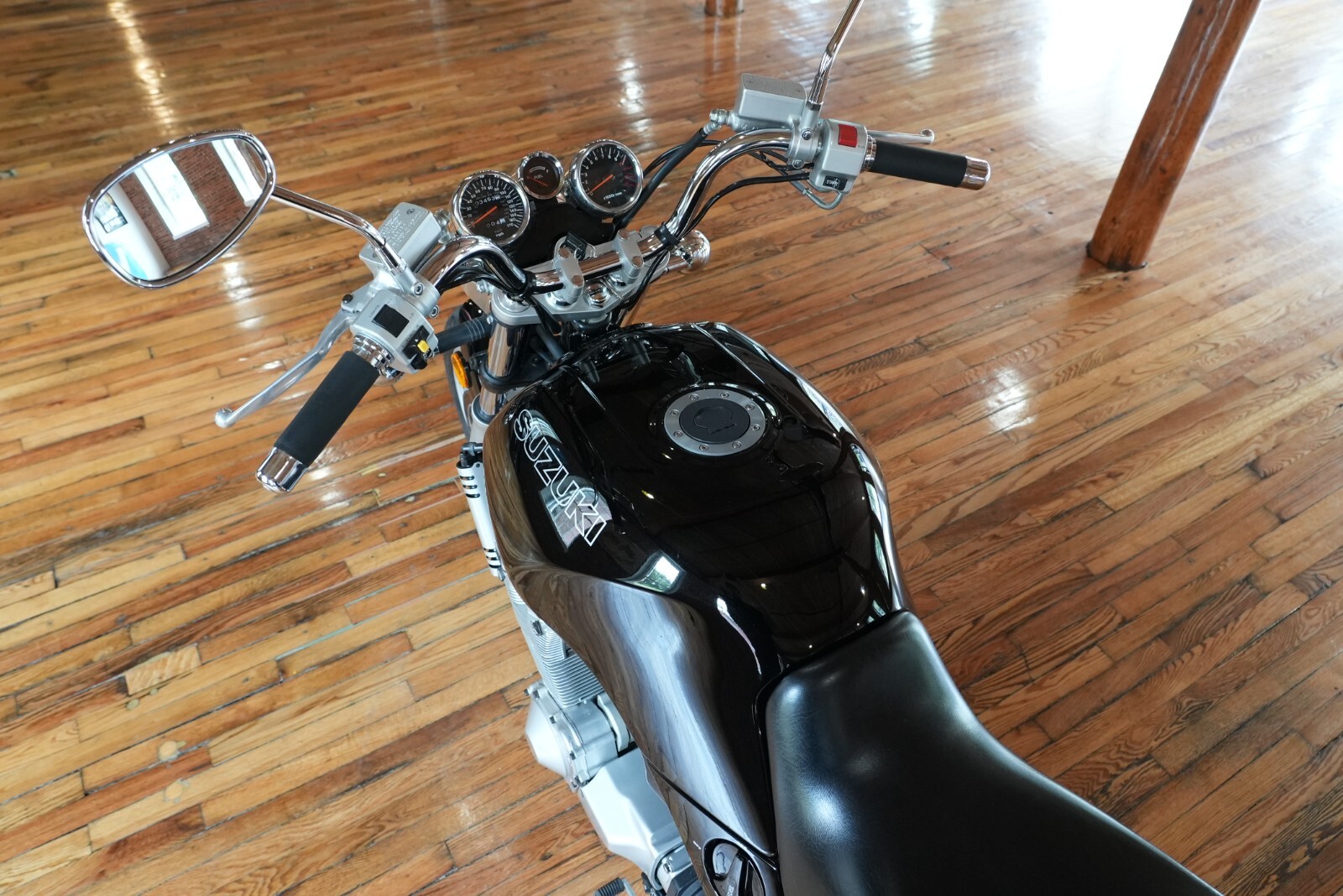 Wide set bars and the big seat tell you exactly where Suzuki's head was at during the design phase. They were looking to put out a muscle bike with a sporty flare that could crunch highway miles with ease. Considering the ~68 lb ft of torque and 9K redline, I would say they hit the nail on the head. You won't be putting a knee down but you can use the wide bars to get this bike on the side of the tire and hold a line quite easily.
Considering the lack of activity in the current market, the $7,800 Buy-It-Now price may be a bit high. However, the right buyer could make the justification considering the bike's showroom condition. Assume a bit of premium to say you purchased from Captain America himself. A little action on the bidding but the reserve has not been met quite yet.
-Norm