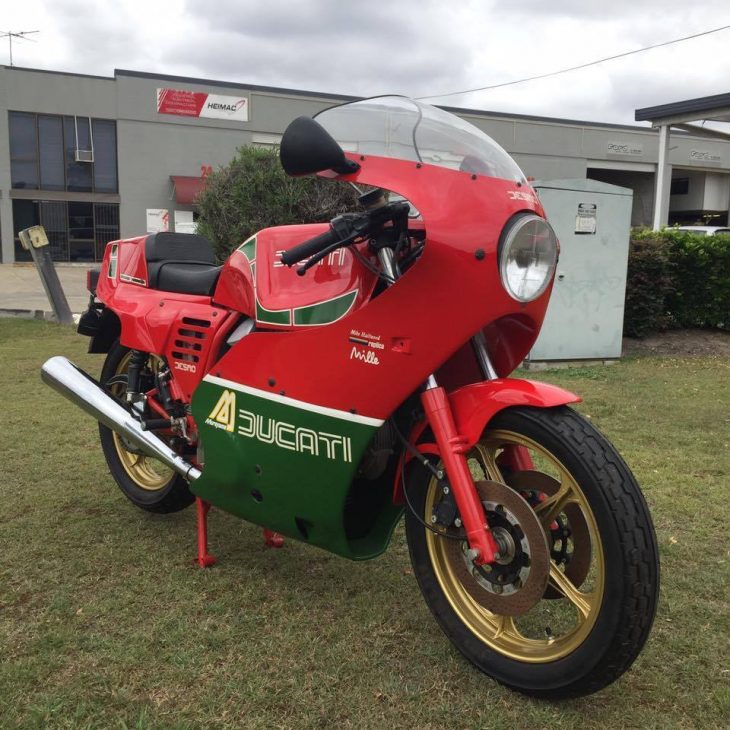 To celebrate Mike Hailwood's stunning 1978 win at the Isle of Man TT, Ducati wrapped special tricolore bodywork around a bevel-head 900SS and cranked out one of the first true race replicas, and inadvertently launched a machine that would carry them more than halfway through the 1980s.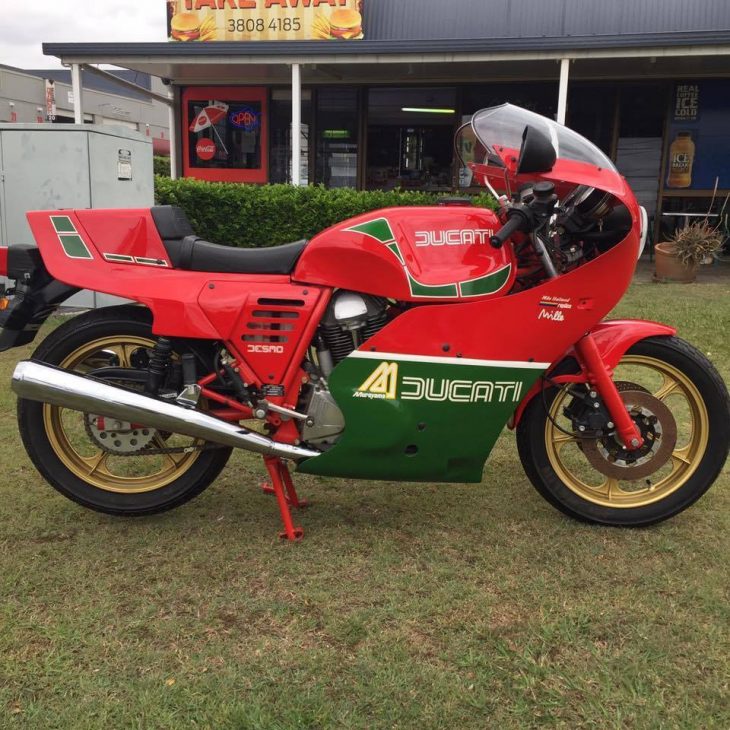 This 1985 Ducati MHR Mille is a very late 1,000 cc example, from the final run of bikes that Cagiva authorized. It is available in Australia, and has accumulated just two kilometers in its 33 years. The sellers say the battery has never been connected and the bike has never been fired, so we have to assume that those miles are from moving it from display to display.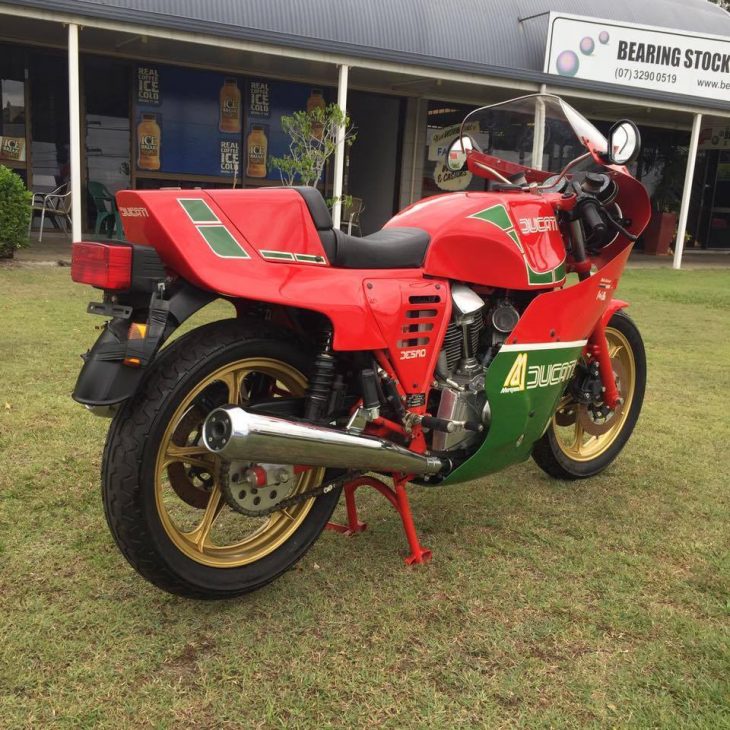 As you'd expect, the paint and bodywork are immaculate, and some of the rubber pieces that avoided direct exposure even look brand new. Its only major flaw appears to be turn signals that have been taped on after the original rubber mounts bit the dust.
From the eBay listing:
Ducati MHR 1000 1985

New condition

As per photos

Ducati Mark Hailwood Replica Mile 1985

Last and arguably the best of the legendary bevels. This motorcycle is in immaculate condition, new from a private museum collection. Never has been started nor has the battery ever been connected.

An extremely hard motorbike to find in this condition. The bike has 2km on the odometer, same as our Brand new Ducati F1. (See other ad)

All original from rolling out of the shop in 1985, original tyres, oil filter, battery ect.

The rubber in the indicators has perished and some of the indicators are taped onto the bike.

Motorbike turns over, we have not started the motorbike. Will be sold how we got it.

Will suit a collector

Can and will transport overseas. So please don't hesitate to contact me with freight inquiries.

We are open to package deals with the new Ducati F1 as well

Will probably never see the same bike in
this condition. Don't miss out with this investment

Can assist with freight/finance if needed

LOCATED IN AUSTRALIA BUT CAN FREIGHT TO WHERE EVER

Please note that we will need to be payed in AUSTRALIAN DOLLARS

PLEASE SEE EXTRA PHOTOS ON OUR FACEBOOK PAGE: https://www.facebook.com/Centrepointwholesale/
Despite its age by 1985, the bike produced an impressive 75 horsepower and knocked on 140 mph. Its performance numbers soon would be eclipsed by Ducati's Desmoquattro bikes, which were to break cover two years after the MHRs went out of production.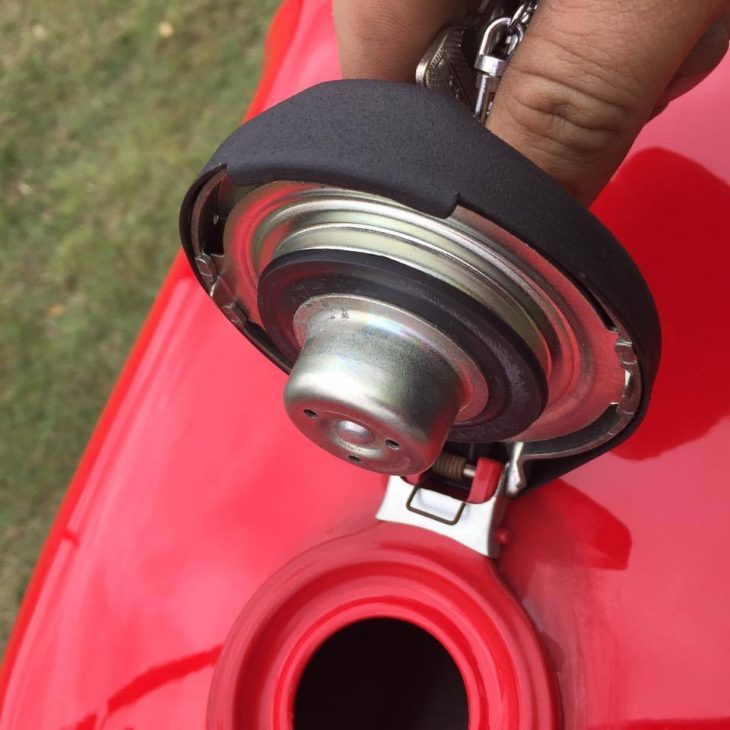 The sellers have tailored their $60,000 U.S. asking price to the rarity of the bike and the fact that it has never been moved under its own power. The engine turns over, they say, but they have made no attempt to start it. By this point, that likely relegates the bike to permanent museum piece status.