Warning!
This post is in our archives. Links in this post have been updated to point to similar bikes available to bid on eBay.

Best Replica Yet?  Mick Costin Yamaha RZ500/YZR500  Marlboro Replica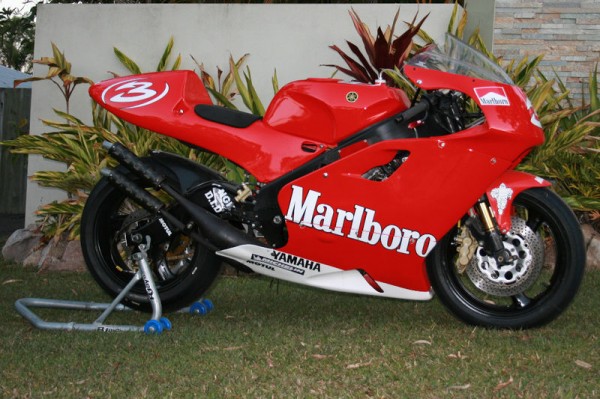 What a couple of months for YZR replicas!  Each one seems to get better.  In my humble opinion this is the one to own.  I remember stumbling across the Microproducts website and just weeping knowing I couldn't afford one.  I honestly don't know how well they are constructed, the quality of components or how they handle.  What I do know is that they are visually the best replica I've seen of a YZR500.
Some of it is exotic, some isn't.  You've got a custom frame housing a mildly breathed on RZ500 engine.  A TZR supplied the swing arm and forks are RGV units.   Subframe is all custom.  Custom tank?  Nope, it is off a VFR400.  I don't know if the fairings are the real thing or copies but they are from a 1996 YZR500.  The tail section is from an RS250.  That is quite a mix and match project.  I wonder what the fit and finish looks like in person?
It just looks the business.  I'm actually surprised they haven't done a RGV500  replica with a proper frame and  RG500 engine.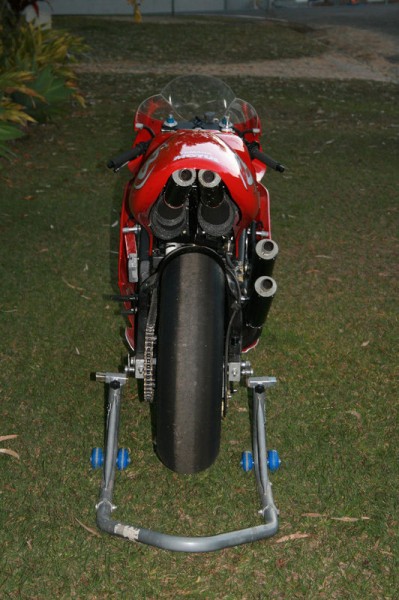 How about that for some tail?
What RZ or RG owner hasn't dreamed of a frame like this?  Here is some advice Yamaha and Suzuki.  Dust off the cobwebs of your  two stroke department.  Grab some old engines and plug them up anyway you need to,  to meet environmental standards.  Proceed to stick them in a modern frame.  Give us two versions please:  one can be a 1990's GP replica and one can be a more modern version.  You will sell every damn one of them.  We will unplug them on our own, don't worry.
Well we all know my pissing and moaning on here won't get us any new two strokes so you might have to look here for satisfaction.  How much to play?  Roughly $30,000.  Oh and shipping from Australia.  Yep, they are down under.  They are open to offers on this one though.  Make room in your garage and buy it here.
Now are you thinking, "I like it but I still know it isn't a YZR"?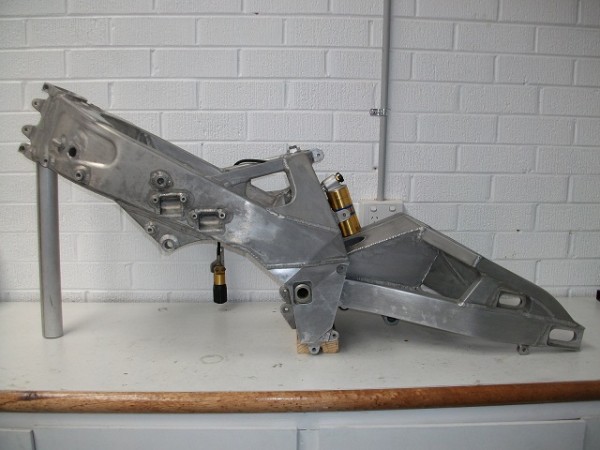 Now that looks like it fell off a Yamaha race trailer!  They are apparently building a replica of a 1990 YZR500 for a customer.  To do so they have created this replica frame.  I'm keeping my fingers crossed they stick something in there more exotic than a RZ500 engine.
Grab a tissue and enjoy:
Ian