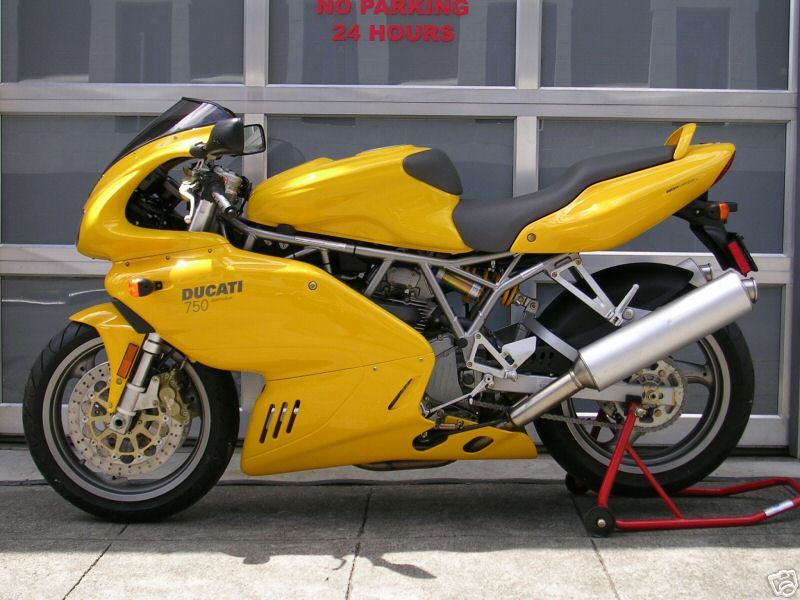 When ever having a casual conversation about anything these days the subject turns to rising prices.  Maybe that is inflation, or a spike in demand, or collectors taking notice of new eras of motorcycles.  Either way, it often leaves some enthusiasts struggling to find ways into this wonderful world of interesting rides.  Hopefully things have not gotten you down that much, and there are still a few BitCoins left in your account, because you are going to want to take a look at this Ducati 750SS.
Will get the good stuff out of the way first.  With under 4000 original miles it is safe to say this bike has been sparingly used.  The miles are low enough to appeal to collectors looking for the best examples of a bike they can find.  The miles are also high enough that the new owned should be able to put a few miles on it here and there without feeling guilty.  Perfect combination for most dynamic collectors.  The pictures show that the bike is exceptionally clean.  Being the entry level SuperSport some ended up being treated poorly, but not this one.  The other striking thing is that this bike appears to be 100% stock.  Incredible to think that someone was able to resist adding some Termignoni pipes.  But the thing to get really excited about here is the price point.  $2995
Excellent condition, super low miles (4000). Never dropped, always garage kept. Runs and rides great, Newer battery, Racing Yellow. Tires are good but may need replacing soon. Includes rear wheel stand and tank bag
The listing is light on details about service.  A perspective owner should budget some funds should the bike need belts.  Do not let the internet scare you away on this.  OEM cost for belts is less then $200 and for the average DIY'er it will take longer to get the bodywork off than it will take to change the belts.  These bikes at this price point represent an amazing opportunity for someone to dip their toe into Ducati ownership without much downside risk, or for a long time Ducati fan to have a beautiful and usable bike in the stable.